Catch ém App: Pokémon Meets Flappy Bird
While Pokémon Go is getting a lot of attention another Pokémon app, Catch ém, is climbing the charts in the iPhone App Store that is an addictive mix of Flappy Birds and Pokémon.
The Catch ém app is a simple game that challenges you to catch all the Pokémon in a easy to learn, but hard to master game that climbs instead of scrolls to the side like Flappy Bird did.
The Catch ém app is not an official Pokémon app, so it may disappear from the App Store once Nintendo catches on to the app. If you want to try this Pokémon app that doesn't task you with going out in public, you should download it soon.
Tap on the screen to jump your Pokéball and keep tapping to jump again and again. You can tap on the left and the right to jump in that direction. As you climb you need to hit the Pokémon to catch them.
You can hit them from above or below, but you cannot Catch ém all with a single hit. Sometimes you will land on a Pokémon and it will trigger an action.
This may leave you with a mustache on your Pokéball or it could start a lightning strike and bounce your Pokéball around the screen. Getting struck or running into other items don't automatically end the game, but it makes it tougher to stay above the bottom of the map.
There is no Catch ém app for Android, even though you can play Pokémon Go on Android and on iPhone. If this game looks like fun, you can download Catch ém on iPhone for free. There are no in-app purchases to spend money on. You need an iPhone running iOS 9.2 or higher and the ratings are 4.5 stars with nearly 500 reviews.
12 Pokémon Go Facts & Features From Testers & Players
PokeStops & Gym Locations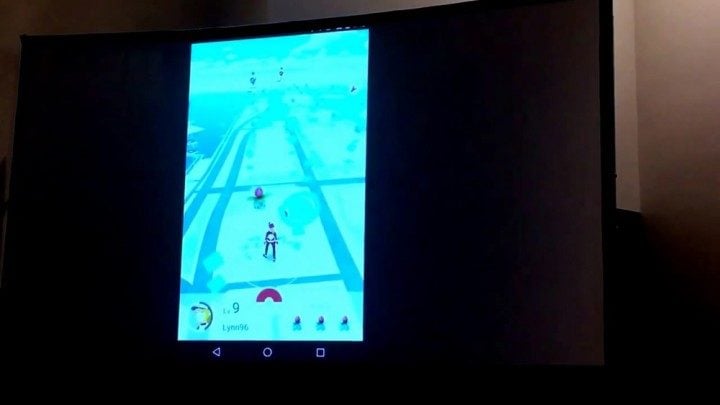 A recent question and answer session on the Silph Road confirms that Pokémon Go currently uses 30% to 50% of portals that were present in Niantic's last game, Ingress. Pokémon Go maps these over real-world landmarks that players have to walk to.
PokeStops and Gyms are real-world locations that players go to pick up items and battle the creatures left behind by other trainers. Police departments are already warning players of the game to stay away from their stations, according to VG247.

As an Amazon Associate I earn from qualifying purchases.