7 Cheap Surface Pro Alternatives in 2018
Here are seven cheap Surface Pro alternatives that can save you money compared to buying a Surface Pro. They all double as a notebook and tablet, have touchscreens and digital pens.
Cheap Surface Pro alternatives get you the things that make Microsoft's Windows 2-in-1 great without spending the $799 or more a 2017 Surface Pro costs. These devices have touchscreens that detect your every swipe and tap. You can write or draw on some of them with digital pens, just as you can with other Surface Pro rivals. They don't all have as much storage for games and apps, but they make up for that with support for MicroSD cards and hard drives.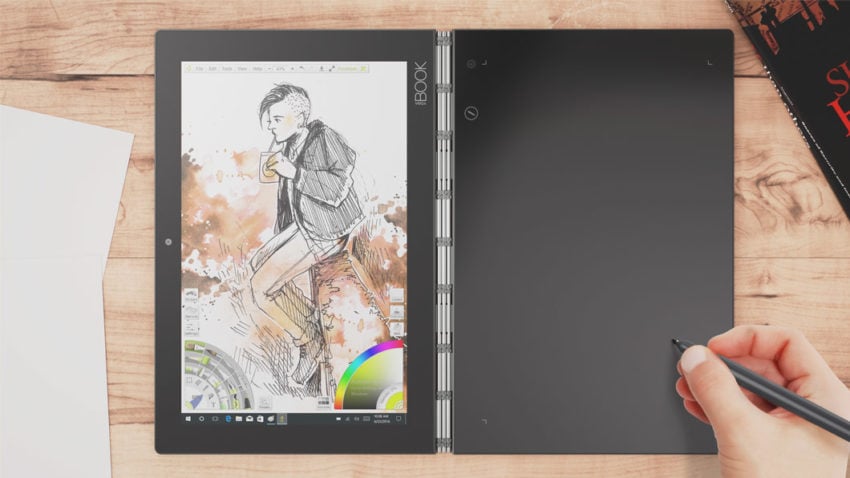 Buying a cheap Surface Pro alternative that includes a pen and a digital keyboard saves you $259.98. Compare that to the complete cost of owning a Surface Pro. A Surface Signature Type Cover costs $159.99, and the Surface Pen costs $99.99. Add those costs to the cheapest 2017 Surface Pro, and you will spend $1,058.98 on your new PC.
Before you decide which cheap Surface Pro alternative to buy, consider using Microsoft's Military and Student Discount to save cash. This discount gets you a Surface Pro for $719.10. Students, teachers, parents and military service members get 10% off anything they purchase through the Microsoft Store with this discount. The Military and Student Discount also applies to former and retired military members and their families too.
Second, if you really want a 2017 Surface Pro, consider buying one through Microsoft's Surface Plus program. Surface Plus breaks down the cost of a 2017 Surface Pro into monthly payments as low as $38.71. You get a Surface Type Cover with this plan and you can add accidental protection through Microsoft Complete. After 18 months, upgrade to the next Surface Pro in 18 months or pay off your Windows 2-in-1 and keep it forever.
Here are the cheap Surface Pro alternatives you should consider buying in 2018 instead of a new 2017 Surface Pro. They will save you from buying a laptop and tablet and keep you from spending too much on your next device.
Cheap Surface Pro Alternatives in 2018
Lenovo Yoga Book
Lenovo Miix 320
HP x2 10-P012NR
Huawei MateBook E
Asus Transformer Mini T102HA
Acer Switch 3
Refurbished Surface Pro
Lenovo Yoga Book with Windows - $579.99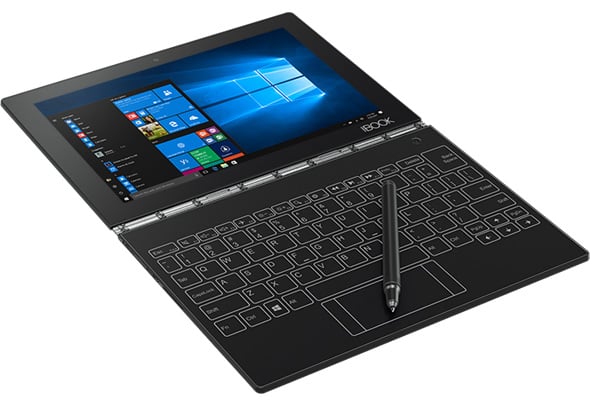 The Lenovo Yoga Book with Windows is a cheap Surface Pro alternative that takes a unique approach to drawing and productivity.

Fold its Halo Keyboard behind its 1,920 x 1,280 10.1-inch display to put the Yoga Book into Tablet Mode. Leave the Yoga Book in Tablet Mode and turn the keyboard off to turn the touch-sensitive area into a writing pad for you to sketch and draw on. You can layer the included paper pad over this area and the Yoga Book will still register every stroke in OneNote or Windows 10's Sketchpad app. You get the sensation of writing on a paper pad and the convenience of a digital sketch to upload without a scanner.


Read: Windows Lenovo Yoga Book Review


When you're ready to get work done, put the Yoga Book with Windows into Laptop Mode and you have a keyboard with a trackpad. The Yoga Book doesn't have physical keys. Instead, a motor hidden inside the tablet simulates the feedback that pressing a physical key would create.

The Halo Keyboard is all you need to browse the internet or write a short email. If you need to type something longer than a few sentences, connect a Bluetooth keyboard to this fully capable Windows 10 2-in-1. This Windows 2-in-1 connects to other accessories through a MicroUSB port, an HDMI port and a Mini HDMI Port.


Every Lenovo Yoga Book with Windows has 4GB of RAM, 128GB of storage, an Intel Atom x5-Z8550 processor and a metal chassis. You can't log into this Windows 2-in-1 without typing your password or your PIN code, but you can take pictures with the 8-megapixel rear-facing camera and 2-megapixel front-facing camera. Whatever mode you're in, the Yoga Book with Windows lasts 13 hours on a single charge.


The Lenovo Yoga Book with Windows costs $579.99. Choose your style with a white or black model. You get access to Microsoft's Office Mobile apps for free with this device.

As an Amazon Associate I earn from qualifying purchases.