10 Cool Things the iPad Mini 5 Can Do
Run Two Apps at the Same Time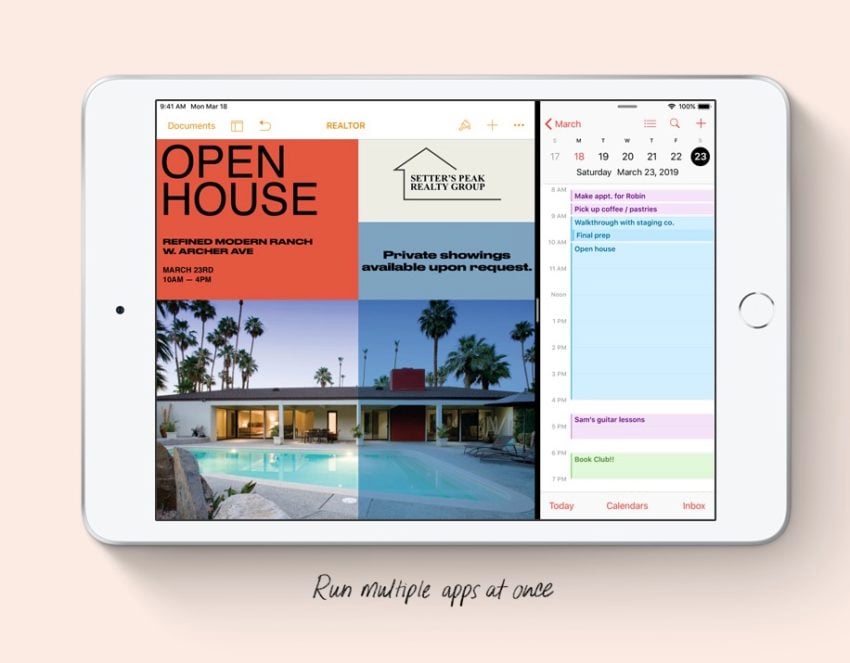 Another great feature is multitasking on the iPad mini 5. You can use two apps at the same time to work on an email and look at a document or look at two web pages at the same time.
While the smaller screen does limit some of the practicality, it is a handy feature in a pinch. You can also use just a third of the screen to see Messages or another app in a small iPhone size view.
To use Slide Over;

Open the first app.
Swipe up from the bottom of the screen.
Tap and hold on the app and then drag up to open in Slide Over.
This lets you use the app in a pop up style window. You can move the smaller window around the screen easily and then you can move into Split View for full multitasking. To do that you need to;

Drag down on the indicator at the top of the Slide Over window
You can change the width of these windows and they will even stay in multi-window view if you need to go to a third app and come back. I find this is best done with a keyboard attached so you can use most of the screen, but it also works without one.

As an Amazon Associate I earn from qualifying purchases.