10 Cool Things the iPad Mini 5 Can Do
Use Apple Pay on the Web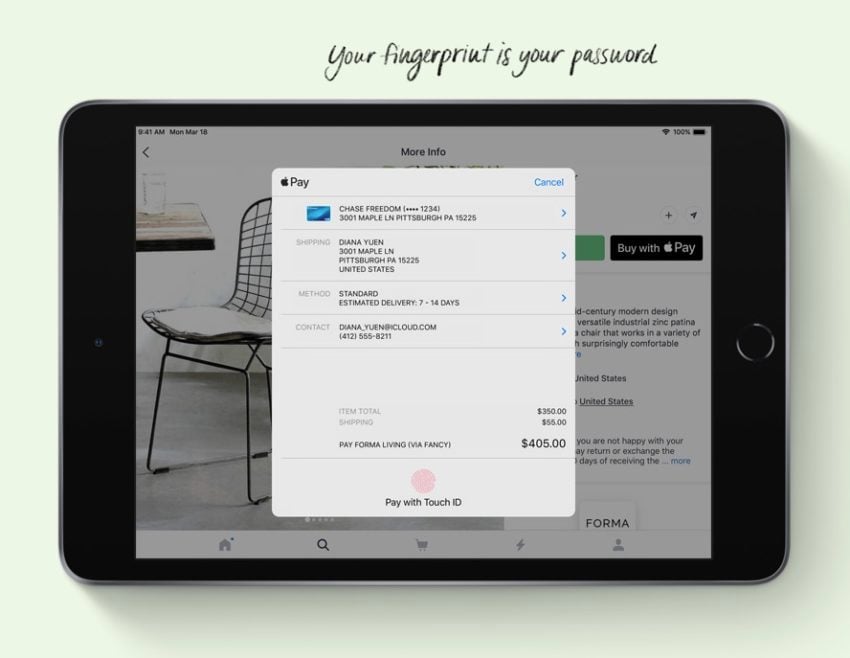 With Touch ID and Apple Pay it's easy to buy things on the web and in apps. Apple Pay lets you enter your credit, debit and gift cards into your Apple Wallet and then use them in apps and on the web.
Apple Pay is super convenient to use within apps and online at many stores. We love using this in apps that we may only use once or twice or at a online retailer that we want to use for the first time.
You'll even be able to use the new Apple Card on your iPad mini 5. While you can't take your iPad to the store and use it to make a payment, you can still use it for a lot of payments.

As an Amazon Associate I earn from qualifying purchases.