31 Cool Things the iPhone 8 Can Do
Share iCloud Storage With Your Family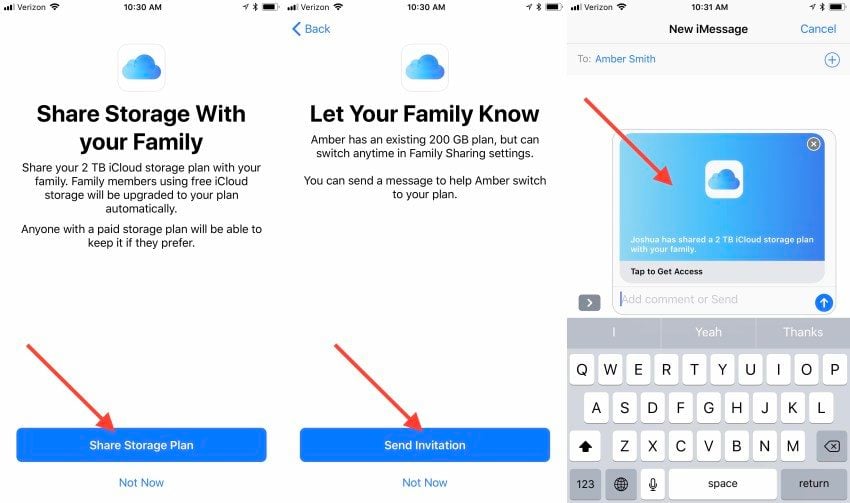 Instead of paying for iCloud storage for each family member to backup their iPhone, photos and documents, you can share them with your family.
You might need to pay for more storage on one account, but ultimately this is a good way to save on your iCloud storage payments.

Open the Settings app on your primary device.
Tap on the Apple ID at the top with your photo.
Tap on Family Sharing.
Tap on iCloud Storage
Turn iCloud Storage Sharing On by tapping Share Storage Plan
Tap on Send Invitation
Send the iMessage to let them know they can share your storage.
Here's more on how to set this up and start sharing iCloud storage.

This article may contain affiliate links. Click here for more details.