Destiny 2 Beta: 5 Things to Know
The Destiny 2 Beta will let gamers create a Guardian and battle for the fate of humanity on July 18th. That's weeks before the game's September 6th launch on Xbox One and PS4.
For that reason, the Destiny 2 Beta is very important. Bungie and Activision will use the early access to test the different systems that power the title. Destiny 2 is an online role-playing game that relies on multiplayer services, servers and account systems all working together for players. The game breaks when these systems fail.
Read: Destiny 2 Release Date, Features & Details
Here's everything that you need to know about this summer's Destiny 2 Beta. Use this information to prepare yourself for the testing period now.
Destiny 2 Beta Start Date
The Destiny 2 Beta starts on different days for different people. PlayStation owners that pre-order the game can play on July 18th at 10 AM. Xbox One owners that place a pre-order can begin playing on July 19th at 10 AM. Everyone that didn't pre-order the game can play on July 21st.
Destiny 2 for PC won't launch until October 24th, which is why Bungie has pushed back its beta release date. We don't have an official release date for the Destiny 2 for PC Beta, however, we do know it will launch sometime in August.
How Long is the Destiny 2 Beta?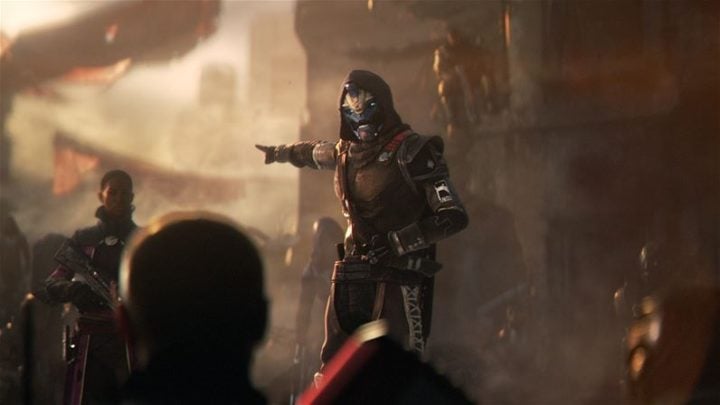 Unfortunately, the Destiny 2 Beta isn't very long. It ends on July 23rd at 9 AM. Pacific Time. That's just 5 days after it starts. Game developers sometimes extend betas at the last-minute, but it's unclear if Bungie will do that.
How to Join the Destiny 2 Beta
Bungie will open the Destiny 2 Beta up to anyone that wants to try the game on Xbox One, PS4 and PC. The company describes this as the game's Open Beta.
Gamers that place a pre-order at a participating retailer get access to the content in the Open Beta first. Amazon, GameStop, Target, Toys R Us and Wal-Mart print codes for the beta on each shopper's receipt. Gamers enter that code on the Destiny 2 Beta website to unlock the beta. Pre-ordering Destiny 2 through Xbox or PlayStation gets players early access without a code.
Read: Destiny 2 Pre-Orders: Which Edition Should You Buy?
Destiny 2 Beta Rewards
Destiny 2 Beta players get an exclusive emblem when the game arrives this September. We don't know what this emblem looks like.
What's in the Destiny 2 Beta?
The Destiny 2 Beta will give gamers an in-depth preview of what they can expect from the final game. It will span both single player and multiplayer experiences.
Players can try Destiny 2's opening mission. That's the same part of the campaign that Bungie showed off during the game's reveal. Players get to try the game's new Dawnblade Warlock, Arcstrider Hunter and Sentinel Titan subclasses for the first time.
Social and multiplayer users also have new things to try. Multiplayer users can play the game's Countdown, Control and Inverted Spire game types during the beta. Bungie will preview The Farm, Destiny 2's brand new social space, on July 23rd only. That preview starts at 10 AM Pacific Time and only lasts for an hour.
The Destiny 2 Beta won't have some important things. The final game will let users create their own communities. These communities, called Clans, are not in the beta test. Characters won't get more powerful as they defeat enemies because character progression is turned off. No character created during the Destiny 2 Beta will transfer to the final game.
4 Reasons Not to Pre-Order Destiny 2 & 4 Reasons You Should
Pre-Order to Get Early Access to the Destiny 2 Beta
Gamers that place a Destiny 2 pre-order won't spend hours downloading the files they need for the Destiny 2 Beta. They will get time with the game before it's opened to the public.
The Destiny 2 Beta opens to PC players on on August 28th for anyone that pre-orders a PC copy of the game. The open beta starts on August 29th, and everyone will attempt to play the game then.
Open betas come with hiccups, and gamers create long loading times by trying to play at the same time. It also takes a long time to download the necessary files through the Blizzard Battle.net software.