Destiny 2 Curse of Osiris Raids: 3 Things to Know
With just weeks left until the launch of Destiny 2 Expansion 1, we're learning more about the Destiny 2 Curse of Osiris raids that the upgrade includes.
Destiny 2 Curse of Osiris is a huge expansion to the game that Activision and Bungie launched for Windows PCs, Xbox One and PS4 in the early fall. Raids are online events for high-ranked players that have worked their way through the game's story and spend a lot of time in multiplayer. Destiny 2 raids let gamers team up with friends for long multiplayer events that require skill and teamwork. The game doesn't give players much guidance in a raid, and their enemies are deadly. Finish a raid and you get powerful gear for your character, which is why hardcore players love them.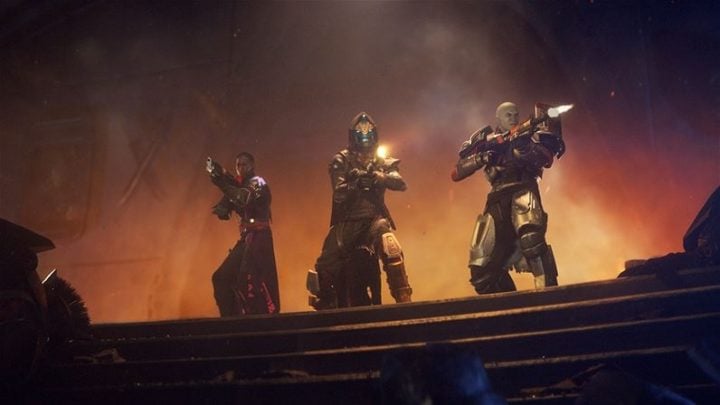 Bungie discussed what players can expect from Destiny 2 Curse of Osiris raids for the first time in a video livestream on November 15th. Here's what we know about the changes coming to the game on December 5th and beyond.
Read: Destiny 2 DLC Release: What to Expect
Leviathan is Going to Get Harder
The biggest piece of Destiny Curse of Osiris raids news involves an existing piece of content in the game, not anything the studio plans to add. Expect the game update that arrives the same day as Expansion 1 to have a big impact on the Leviathan Raid that's already in the game.
Read: 5 Destiny 2 Cheats, Tips & Hacks
Bungie is increasing the power level a player's character needs to meet for Leviathan to 300 from 270. That's the same power level you need to unlock the mission's Prestige level today.
To keep gamers playing, Bungie is boosting the level of rewards players get from the Leviathan raid to offset its higher power level requirement. If you've already completed the Leviathan Raid, this gives you a reason to finish it again.
Read: 4 Destiny 2 Tips to Level Up Faster
Raid Lairs
Some hoped that Bungie would end the year with two extravagant new Destiny 2 Curse of Osiris raids that catered to hardcore players. Instead, Bungie is introducing raid lairs. Leviathan, Eater of Worlds, is the first of these new activities.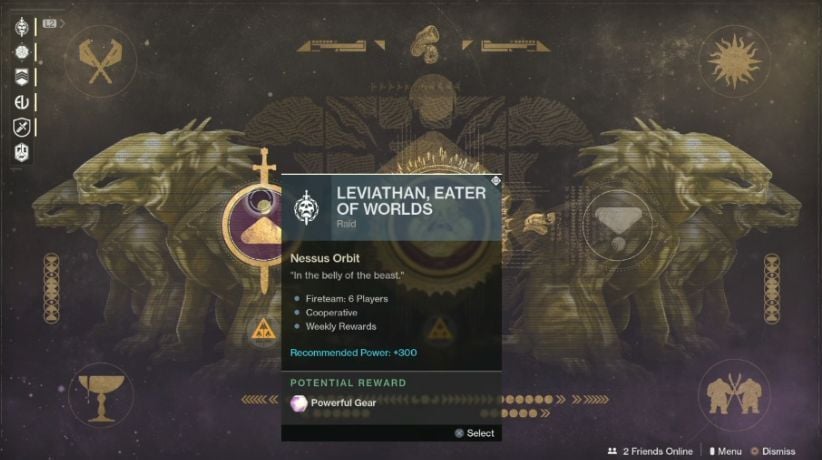 Raid lairs are more casual than regular raids. The required power level on Leviathan is going up because the new Eater of Worlds raid lair will help fill its role going forward. Eater of the Worlds doesn't last as long as the full raid that inspired it, so you don't have to struggle to maintain a full squad of players. Full-length raids last for around three hours.
That being said, because it's still a raid, it's not any easier to complete. Expect to die a lot and count on not finishing Eater of the Worlds if your team can't find a way to work together. There are puzzles, problem-solving and a dangerous boss to defeat too.
Read: How to Get Destiny 2 Bright Engrams & What You Need to Know
It is easier to piece together a team for raid lairs. Eater of Worlds uses Guided Games, Destiny 2's built-in tool for connecting gamers ready to lead missions with gamers looking to act as support. That being said, you can't lead Leviathan, Eater of Worlds unless your Guardian's power level is 310. Because it's a raid, you still need a team of six Guardians to get started.
Bungie will add a second Leviathan raid lair after Eater of the Worlds. The studio confirmed that in a livestream about the upcoming Destiny 2 expansion. Unfortunately, that raid lair is part of Destiny 2 Expansion 2. That update won't launch until spring 2018.
Destiny 2 Curse of Osiris Raids & Changes Release Date
We don't know the Destiny 2 Curse of Osiris raids release date. That's despite the Curse of Osiris DLC and a companion game update coming to gamers on December 5th.
Read: Destiny 2 Expansion 1 Release, Details & Price
Like other Raids, Bungie will launch Leviathan, Eater of Worlds separately from the update, so though we know it's included in the update, we can't be sure when gamers can actually play it. Bungie plans to reveal the exact time and date for the raid lair's launch closer to the entire expansion's release date.
You can't buy the Destiny 2 Curse of Osiris expansion on its own yet. However, it is included in the Destiny 2 Expansion Pass. That pass gives you access to Curse of Osiris and next spring's major upgrade for $34.99.
8 Best Free Xbox Games: January 2018
Warframe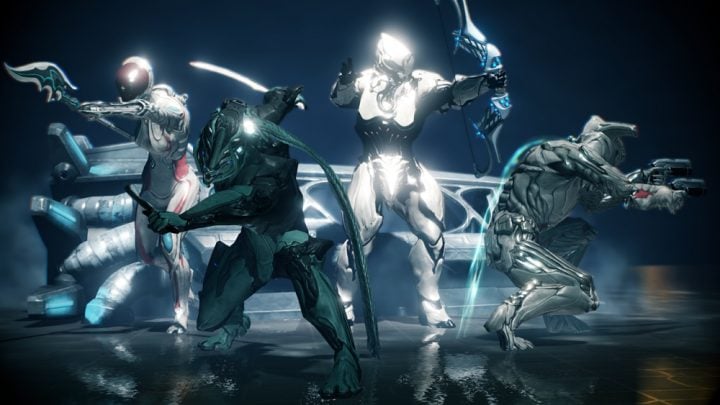 Many free-to-play games revolve around strategy or civilization building. Warframe is one of the free Xbox games that you can download now that doesn't. It's a third-person shooter.
The Tenno have just awoken after centuries of sleeping in stasis. Warframe takes its name from the suits that the Tenno use to do battle with the game's other races. There's the Greiner, who are clones of humans. The Corpus belong to a technology company with lots of robotic innovation at their disposal. Sentients consist of an alien race that's back to do battle.
Warframe features both player-vs-player combat and a single player experience.


As an Amazon Associate I earn from qualifying purchases.