Destiny 2 Expansion 1: Release, Details & Price for Curse of Osiris
Destiny 2 for Xbox One and PS4 launched on September 6th, but gamers are already discussing what comes next for the title. All those discussions focus on Destiny 2 Expansion 1.
You probably haven't heard of Destiny 2 Expansion 1. This new upgrade for the online role-playing game will add a new story mission, new character items, new armor and a new social space – provided gamers are willing to spend a little more money.
We know the Destiny 2 Expansion 1 release date and time. Here's everything else we know about the coming update to Destiny 2.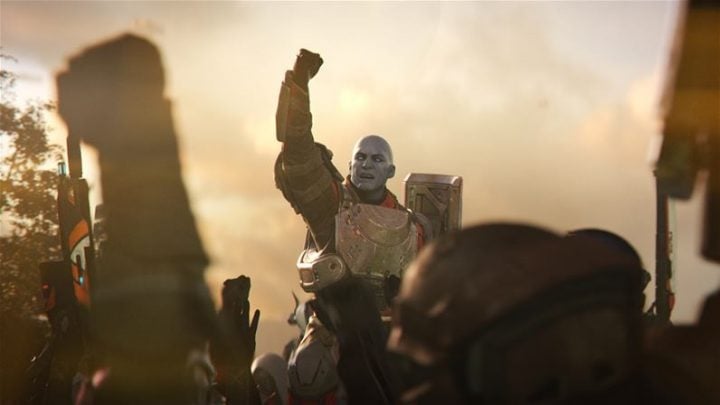 Read: Destiny 2 DLC Release: What to Expect
Destiny 2 Curse of Osiris Release Date
The Destiny 2 Expansion 1 release date is December 5th. Xbox One, PS4 and PC gamers will all get access to the expansion on the same day. That's important because Destiny 2 launched on PCs almost two months after the Xbox One and PS4 versions of the game launched.
If you have the Destiny 2 Season Pass, you can download the Curse of Osiris expansion beginning December 5th at 8 AM PST.
Destiny 2 Curse of Osiris Price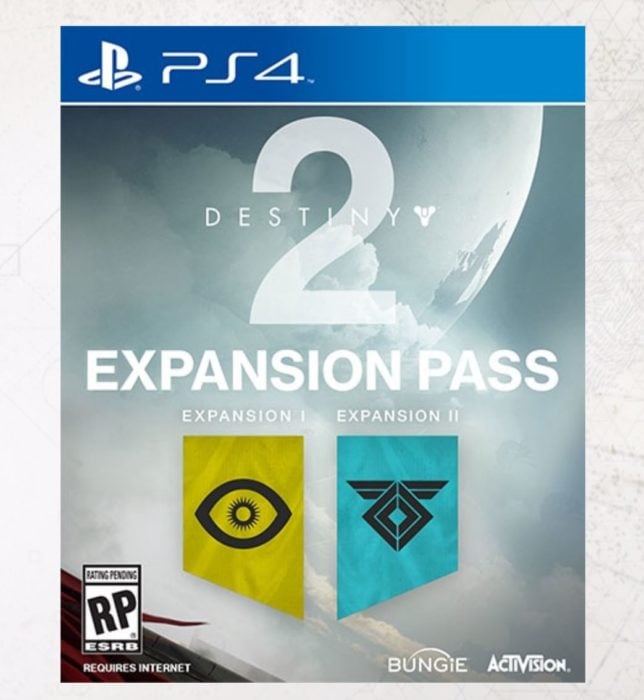 Activision and Bungie haven't made it official yet, but we're sure that Destiny 2 Expansion 1 will cost $20. Again, that's only if gamers did not purchase an enhanced copy of the title that includes both major pieces of Destiny 2 DLC with it, like the $89.99 Destiny 2 Game + Expansion Pass Bundle. You can buy the Destiny 2 Expansion Pass on its own for $34.99.
Read: Destiny 2: Which Edition to Buy?
Expansions for the original Destiny cost $20 each, and there were two included with that game's $35 expansion pass. For now, Activision and Bungie aren't handling Destiny 2 expansions any differently than they did for Destiny, which makes a $20 charge for Curse of Osiris even more likely. Eventually, the two may even bundle both Destiny 2 expansions with a copy of the game. They did that with Destiny The Collection.
All the New Content Destiny 2 Curse of Osiris Adds
Destiny 2 Expansion 1 is called Curse of Osiris, and it will include a lot of new content.
First, it will add a new patrol zone on Mercury and unlock the new Lighthouse social area. Lighthouse access is an important addition for lovers of the original game. Bungie only let players that had perfect records playing against other gamers in The Crucible visit it in the first Destiny. Patrol zones are open spaces for players to roam and explore.
The Vex, a race of half-biotic, half-machine life forms, has conquered Mercury and are terraforming the planet in their own image. It's up to players to take it back. Osiris and Brother Vance will act as allies for this new area. We also know that players will need to first save Osiris from the Vex thanks to leaks about the expansion. The first Destiny mentions Osiris a lot, but players never meet him in the game or any add-on content.
Unfortunately, we don't know how long The Curse of Osiris story mission is, and that should give anyone that hasn't purchased the Destiny 2 Expansion Pass yet pause. Bungie was heavily criticized for the lack of content in Destiny's first Expansion, The Dark Below. Many gamers didn't think it was worth the $20 price Activision and Bungie charged.
The two companies have taken a lot of the first game's faults to heart – like the main story mission – and fixed them for Destiny 2, but it's better to wait on more Destiny 2 Expansion 1 details before deciding whether to invest in the DLC or not.
According to Bungie, the Infinite Forest, an area you access from Mercury is filled with new challenges and activities to complete. Finishing these activities unlocks all-new weapons, armor and gear. Expect new competitive multiplayer areas and a dancing emote too. Emotes are emotional reactions that you can use to communicate with other players without speaking.
Read: Destiny 2 Classes: Which Class Should You Choose?
Destiny 2 Curse of Osiris Level Cap Details
After the launch of Curse of Osiris, you can make your Guardian even more powerful than they already are.
The new expansion and the game update raise the level cap of Guardians to 25, giving you something new to work toward. Remember, the XP you get from killing enemies and completing missions in Destiny 2 goes toward your Guardian's level.
Curse of Osiris also raises the maximum power level of every Guardian to 335. The weapons and gear you carry into battle determine power level. The more deadly and exotic your equipment, the higher your power level is.
Destiny 2 Curse of Osiris Requirements
Besides paying for Destiny 2 Expansion 1, you need to make sure that your Xbox One, PS4 or Windows PC meets the update's storage requirements.
PS4 gamers must clear more space on their console than any other platform. The update requires 88GB of free storage space before it will pre-download. Sony recently updated the PS4 to support external hard drives, so buy one of the best PS4 hard drives if you have less than that.
To pre-download the expansion on Xbox One you need 44GB of free storage space. Like the PS4, Xbox One also supports external hard drives. Use Gotta Be Mobile's Best Xbox One Hard Drives round-up to find the best external storage solution for your console.
Finally, PC gamers need 68GB of free storage space to install Destiny 2 Curse of Osiris. 
Destiny 2 4K Xbox One X and PS4 Pro Support
Destiny 2 gets 4K support on December 5th too, though it is not a part of the Curse of Osiris expansion.
The update that launches at the same time as Destiny 2 Expansion 1 adds support for 4K televisions and monitors to the game. 4K is shorthand for displays that support four times the resolution of an HD TV. In short, Destiny 2's characters and environments will look more detailed after the update than they did before — provided you have all the right hardware. Only the Xbox One X and PS4 Pro are powerful enough to support Destiny 2 in 4K. Additionally, you need a 4K television to take advantage of the feature.
What Comes After Destiny 2 Curse of Osiris
Once Destiny 2 Expansion 1 launches, attention will turn to Destiny 2 Expansion 2.
We have even less information about it than we do Expansion 1. The only thing we know is that Expansion 2 won't launch in 2017. Bungie now lists Destin 2 Expansion 2 for release in "Spring 2018." Whether it will add a story mission like the first expansion is unclear, but highly likely.
For now, that's all we know about future Destiny 2 DLC plans. Expect both Activision and Bungie to stay quiet about the new content additions until we're closer to the first expansion's release date.
Destiny 2 Expansion Pass: 3 Reasons to Buy, 2 Reasons to Wait
Buy The Destiny 2 Expansion Pass If You Play With Friends
If you like to play Destiny 2 online with your friends, buy the Destiny 2 Expansion Pass today. Finding people to play with will go much easier if you do.
When online games like Destiny 2 add new maps and modes, hardcore players rush out to buy the upgrade. Developers then move many of the game's online modes to the maps included in the expansions. This leaves fewer people around to enjoy the original maps, and that makes it harder to find people to play with, including your friends.
This is exactly what happened with the original Destiny. As new expansions arrived more and more gamers in The Crucible played on the new maps. Gamers attempted to join up with friends, only to discover that they couldn't because they didn't have the maps that everyone else in the squad had. Everyone focused on the newer Strikes instead of the existing ones that everyone had access to.

As an Amazon Associate I earn from qualifying purchases.