Early 2017 Xbox One Update: All the Features Coming to Your Console
Microsoft's Xbox One entertainment console is always changing and involving, even if the company has only released a single revision of the physical box that people put underneath their TV. Since its early days in living rooms, the Xbox One has evolved through a series of Xbox One updates. It's still early in 2017, but we're already seeing a lot of features get updated and revamped in preparation for what many believe will be an early 2017 Xbox One update.
When it arrives, this early 2017 Xbox One update might include a host of changes that we know Microsoft is working on. In early January the company started experimenting with features through the Xbox Insider Program. Back when that program was called the Xbox Preview Program, Microsoft sent features to members to test before they arrived for everyone else. Those features arrived for everyone else in a subsequent update the following month. Microsoft has already confirmed that its teams are working on a large Xbox One update that it's calling the Xbox One Creators Update. It's aligned with the Windows 10 Creators Update that the company also has plans to release soon too.
Read: Xbox One S Review
Here's everything that you can expect to change once this early 2017 Xbox One update arrives on your Xbox One and Xbox One S console.
Early 2017 Xbox One Update: The Updated Xbox Guide
Microsoft introduced the Xbox Guide last year as a way to get people access to their most-used features and settings without having to travel the maze that exists from the Home area. One of the first things that Microsoft introduced to members of the Xbox Insider Program in 2017 was an enhanced Xbox Guide that packs more shortcuts. This new opening tab replicates many of the functions of the Xbox Home area. There are links to game and app Pins, the latest promotions, recently opened content and the Xbox Store.
You can now stay in this menu and never leave your games or apps for the Home screen.
Early 2017 Xbox One Update: Beam Streaming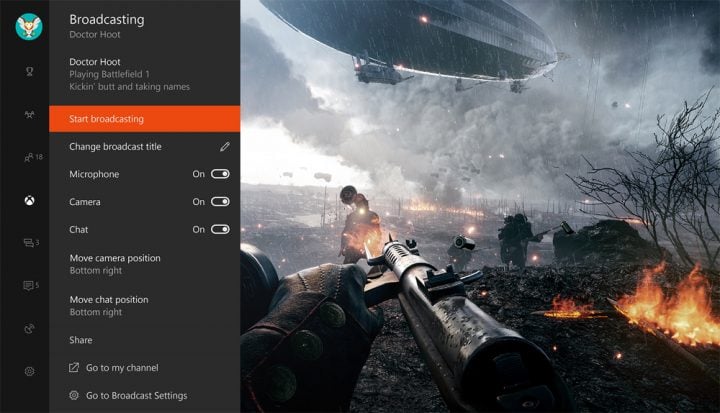 Amazon owns Twitch. PlayStation has aligned itself with YouTube Gaming. Microsoft acquired Beam, an upstart video game streaming company that gives gamers a way to interact with their audience. Some games let Beam audiences vote on what they'd like to see next.
A new Beam streaming app is available to members of the Xbox Insider Program right now. A new tab in the Xbox Guide lets gamers begin streaming with a few button presses.
Early 2017 Xbox One Update: Refreshed Home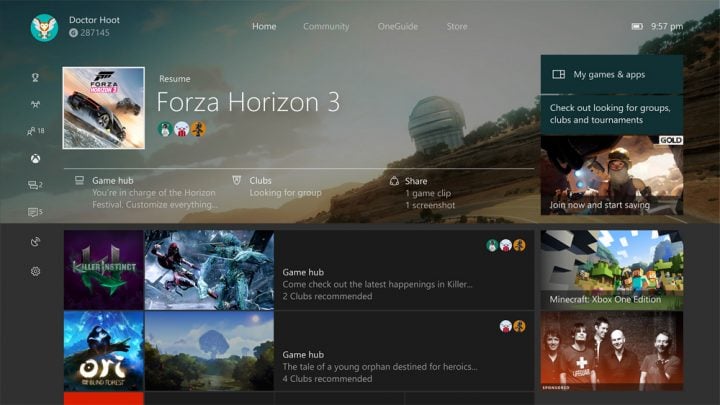 The Home area that you arrive at whenever you start your Xbox One console has gotten a revamp. A two-tone background dominates the new interface. A few more recent games and apps are visible too, thanks to Microsoft's decision to stop offering a preview of your open app or game in the center of Home.
Early 2017 Xbox One Update: Achievement Tracker
An on-screen Achievement Tracker finally lets you keep focused on your games instead of opening the Xbox Guide or switching apps regularly. You simply switch the Achievement Tracker on from the Achievements area in the Xbox Guide. Close the guide and it'll stay on top of your game, showing you progress in real-time.
Read: 34 Xbox One Tips & Tricks for a Better Experience
Early 2017 Xbox One Update: Updated Cortana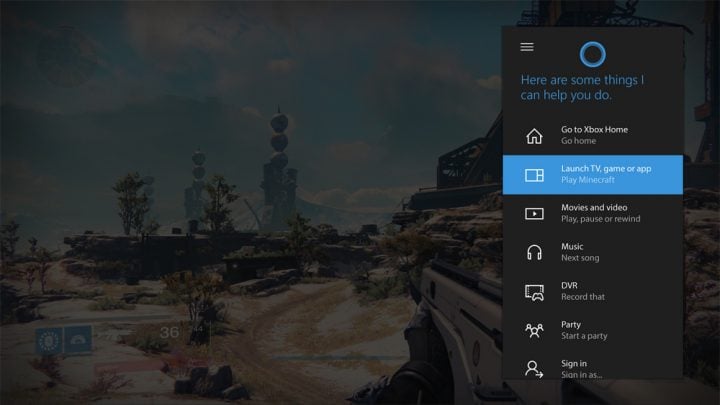 Microsoft has stripped away the ability for apps and games to multitask side by side. It had been a feature of the Xbox One since its early days. New solutions exist for playing music and Cortana though.
Cortana now sits as an overlay on any screen. She can send Party invites and create reminders to store in her notebook. These reminders are synced to other Cortana apps too, in case you forget that you were going to play with friends on Xbox Live at a certain time.
Early 2017 Xbox One Update: Copilot for Controllers
Using the new Copilot utility, two Xbox One controllers can be used as one. While you play, a second person can guide you through a challenging mission without having to take the controller from you.
Early 2017 Xbox One Update: Microsoft Family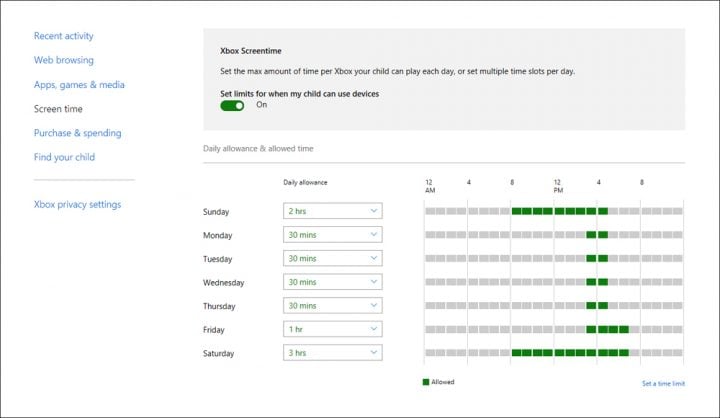 Microsoft is set on treating the Xbox One like any other hardware device running Windows 10. To that end, the company has added support for its Microsoft Family management system to Xbox One. Parents can use the system's options to set rating levels for content and block features. Online, Microsoft Family lets them decide how much screen time is perfect for their child. All of this is still managed from with Microsoft Account.
Read: How to Use Xbox One Parental Controls
Early 2017 Xbox One Update: Xbox Game Pass
Set for launch sometime this spring, Xbox Game Pass will allow users to spend $9.99 a month and get access to a continuously changing set of titles at no additional charge. Think of Xbox Game Pass as a video subscription service for video games.
Read: Is Xbox Game Pass Worth Buying?
Early 2017 Xbox One Update: Custom Gamerpics
Microsoft slowly started to phase in more user-generated content for Xbox Live a few years ago when it introduced the ability to showcase screenshots and video. That trend continued in 2016 with the release of gamer-made Clubs. Now Custom Gamerpics are on the way.
For a generation that grew up with Facebook and Twitter, being able to choose your own profile picture sounds basic. Unfortunately, Microsoft forced gamers to choose a photo of their Avatar or some artwork instead. As this feature is just arriving for Xbox Insider Program participants, it's not clear when it'll arrive for everyone else.
Early 2017 Xbox One Updates: Free Wi-Fi Sign In
The latest software updates going out to the Xbox Insider Program allow users to connect to Wi-Fi hotspots that require authentication, like in a hotel or on a college campus.
Hopefully, we'll hear something official about these features from Microsoft soon.

This article may contain affiliate links. Click here for more details.