13 Exciting Things You Can Do with a PS4
Watch Live TV with PlayStation Vue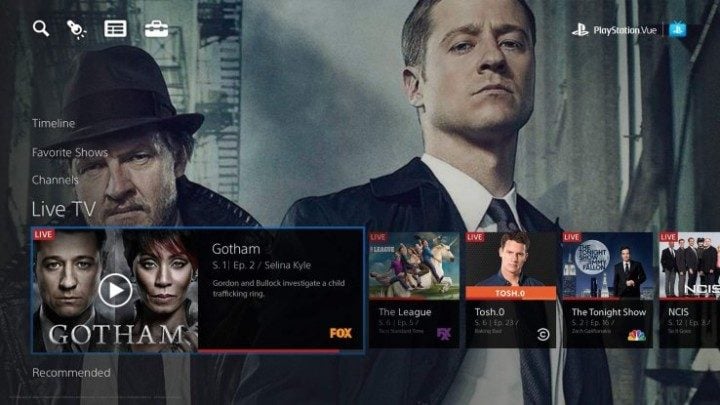 Subscribe to PlayStation Vue and turn your PS4 into the ultimate cable box.
PlayStation Vue is a digital cable service. Like traditional cable, you can watch your favorite channels air new episodes or reruns live. That's something Netflix doesn't offer you. Unlike traditional cable, if you favorite a show, PlayStation Vue records every episode of that show for a month. That way, you can easily catch up when you have the time. Depending on where you live, PlayStation Vue also includes livestreams of your local CBS, ABC, CW and NBC affiliates.
PlayStation Vue starts at $39.99 a month. The more you pay, the more channels you get. No matter what package you have, you can add-on premium movie channels and a sports package.
Learn more about PlayStation Vue in Gotta Be Mobile's How to Cut the Cord and Ditch Cable in 2018 guide.