Fallout 4 Apps You Should Download Right Now
With the Fallout 4 release date just a few days away, there are several Fallout 4 apps that iPhone and Android users should think about downloading.
As we close in on the Fallout 4 release date on November 10th, we're starting to see some movement on the iOS App Store and the Google Play Store.
Yesterday, Bethesda released the first official application for Fallout 4. The app will allow users to interact with the game in a way that simply wasn't possible with 2008's Fallout 3 and 2010's Fallout: New Vegas.
We've also seen several other Fallout 4 related applications emerge in the buildup to the game's release and today we want to share them with you. Bethesda's app will help you connect with the game but these other applications will help you level up your character and navigate the apocalyptic version of Boston.
Fallout 4 Pip-Boy
Yesterday, Bethesda finally released its long-awaited Fallout 4 Pip-Boy companion application for iOS and Android. The company confirmed the app earlier this year alongside the Fallout 4 Pip Boy Edition, a collectors bundle that's sold out in the United States.
The company's application allows anyone with an iOS (iPhone, iPad, iPod touch) or Android device to interact with Fallout 4 the game. It's compatible with Xbox One, PC and PS4.
You can check your character's stats, their inventory, the game's map, the radio and you can also play your holotape games.
If you bought the Fallout 4 Pip Boy Edition, you'll be able to slide your phone (assuming it's compatible) into the gadget and use the Pip Boy like the character does in the game.
There is no release date but a Pip Boy Windows Phone app should come at some point down the road. If you own a Lumia device or something else, you'll need to keep an eye out.
Fallout 4 Wikia
The Fallout 4 Wikia application for iOS and Android is going to be a great tool for those of you that want a free guide to Fallout 4.
These crowd-sourced Wikia guides are going to be an awesome resource for quest walkthroughs, character guides, information about weapon mods and crafting, armor and its mods, console commands, locations around the map, and more.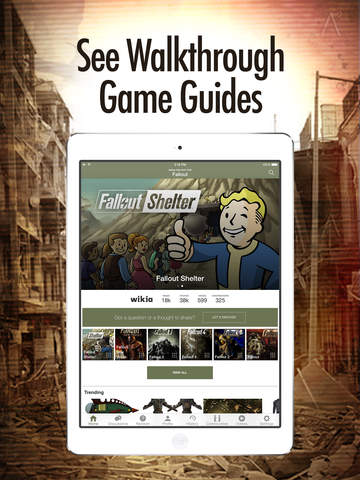 Fallout 4 is a huge game with a lot to do and these applications could help you save some time during your adventures in the Wasteland. They'll also help educate you if you're new to the series or you simply want some more background.
The best part is that they'll continue to improve as time goes on. If you typically have your phone or tablet next to you while you play, give one of these a shot. Who knows, maybe you'll wind up contributing something down the road.
Vault-Tools: Character Builder for Fallout 4
Character creation is a huge part of the Fallout series. You pick your gender and look but you'll also be using S.P.E.C.I.A.L points to upgrade your character. Knowing where to put these points is going to be extremely important and that's why this app is worth a look.
Alexander Heemann has created a free application that allows you to distribute S.P.E.C.I.A.L points in the app to determine your stats. This includes hit points and carry weight.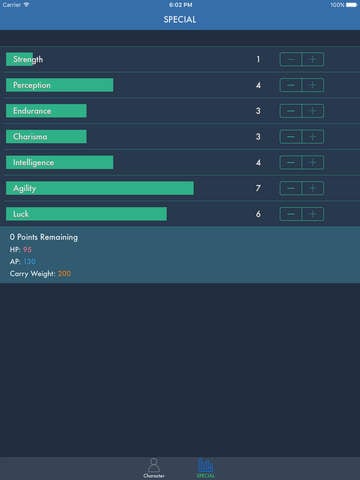 The developer just submitted version 1.1 for approval on the App Store and the new update is going to come with the game's Perks. If you're familiar with Perks in Fallout, you know that there are a ton of them to choose from.
This app is going to come in handy when building out your character and it's a must-have for those that are new to the series.
Fallout 4 Release Date: 10 Things Buyers Need to Know
Fallout 4 Release Date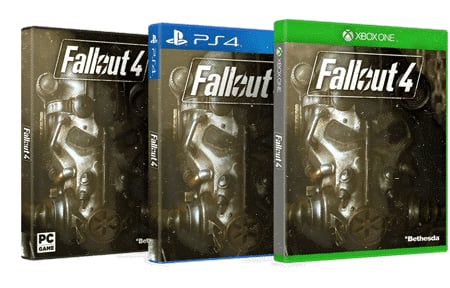 The Fallout 4 release date is November 10th (this Tuesday) on disc and digital. This is also the Fallout 4 Pip Boy Edition release date. When the calendar turns over to November 10th, you'll be able to buy or play the game for Xbox One, PC or PS4 without a pre-order.
The Fallout 4 Pip Boy Edition is currently sold out in the United States but the regular version of the game will be widely available on November 10th. You can buy Fallout 4 from Sony, Microsoft, Steam, Bethesda, and various U.S. retailers.

This article may contain affiliate links. Click here for more details.