FIFA 23 Release Date & Features: 10 Things to Know
EA hasn't confirmed the FIFA 23 release date yet, but that will change later this month when the company outlines its plans for this year's version of the game.
The company continues to work on FIFA 22, but it's also working on a new FIFA game behind the scenes. FIFA 23 is official and i will arrive for consoles and Windows PC later this year.
We don't have much in the way of official news yet though EA's ready to spill the beans about the latest version of FIFA. One thing we do know is that FIFA 23 will more than likely be the last FIFA-branded game from EA. The company has confirmed plans to release a soccer game called EA Sports FC in 2023.
While it's early, a lot of gamers are starting to think about the future and we've seen questions about the FIFA 23 release date, launch date, cover athlete, and more.
In this guide, we'll outline what we currently know based on leaked information, traditions, and our own expectations for the game.
Here's a closer look at what you can expect from FIFA 23 features, cover, release date, editions, and more.
FIFA 23 Launch Date
EA's officially announced FIFA 23, but it hasn't provided many details yet. That will change on July 20th when the company reveals more information.
The company says it will host a livestream on July 20th and it's there that we'll get the initial batch of info. You can expect EA to outline the game's editions, release date, gameplay, and more.
FIFA 23 Release Date
We don't have an official FIFA 23 release date yet, but that date will be confirmed when EA officially announces the game later this week.
Last year FIFA 22 arrived on October 1st and we expect the FIFA 23 release date to arrive in and around that date. Barring a major change, we should see the game hit shelves in late September or early October.
According to leaker Tom Henderson, the FIFA 23 release date is currently slated for September 30th.
FIFA 23 Cover
The past two games have featured Kylian Mbappé and in a bit of a surprise, he'll be on this year's cover as well.
EA's confirmed the FIFA 23 Ultimate edition and this version of the game features Mbappé and Australian star Sam Kerr on the cover.
We expect both players to appear on the Standard edition as well.
FIFA 23 Editions
You can expect two or three versions of FIFA 23.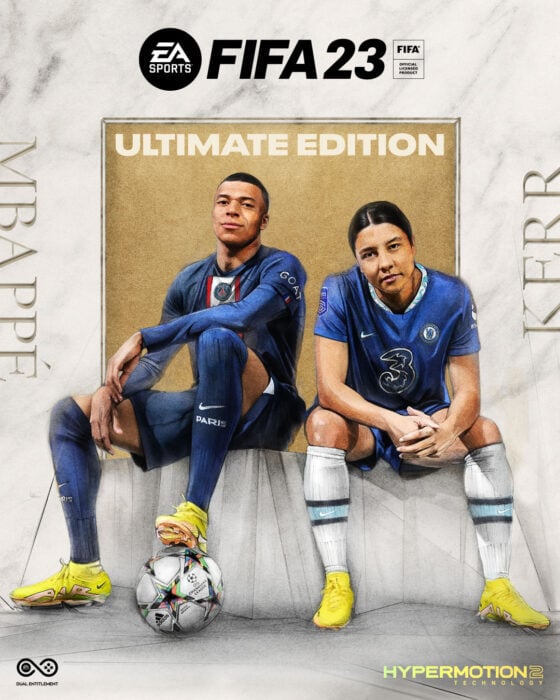 There will be a no-frills standard edition and we'll likely see one or two bundles come with some extras aimed at those who plan to invest a lot of time in the game. A leaker has revealed what could be the FIFA 23 Ultimate edition's extras though obviously they aren't confirmed.
For more on the FIFA 22 Editions, check out our guide.
FIFA 23 Pre-Orders
While we occasionally see early pre-orders for FIFA games, most retailers typically wait for EA's announcements. So at this point, you can expect FIFA 23 to officially go on sale at your favorite retailer later this week.
EA will almost certainly offer pre-order bonuses including an early release date for those who buy the game ahead of its release date. You can expect to play the full game three days early if you pre-order.
For reference, the FIFA 22 pre-order bonuses included a Team of the Week 1 player item, a Kylian Mbappé Loan item, a FUT Ambassador Loan Player Pick, and Career Mode Homegrown Talent.
The FIFA 23 pre-order bonuses probably won't mirror these exactly, but you can expect the extras to revolve around the popular FUT game mode.
FIFA 23 Consoles
Nothing is confirmed, but we don't expect EA to drop support for older consoles in 2022.
EA has a long history of supporting older consoles so it will likely be a few years before its annual soccer game skips the PlayStation 4 and Xbox One.
You can expect FIFA 23 to support the following platforms:
Xbox Series X
Xbox Series S
Xbox One
Xbox One X
Xbox One S
PlayStation 5
PlayStation 4 Pro
PlayStation 4
PlayStation 4 Slim
Windows
Nintendo Switch
FIFA 23 won't come to PS3 or Xbox 360 so if you still own one of those consoles you'll need to upgrade.
FIFA 23 Price
EA will almost certainly use tiered pricing for FIFA 23.
The base version of FIFA 22 started at $59.99 for Xbox One and PS4 while the base version for PS5 and Xbox One Series X started at $69.99. We expect that to stay the same this year.
Any additional FIFA 23 editions will cost more than the base game. Last year, the FIFA 22 Ultimate Edition retailed for a whopping $119.99 at launch.
There was chatter about the game potentially being free-to-play, but a leaker says that won't be the case.
FIFA 23 Features
We don't have a full list of FIFA 23 features yet and we won't get those details in full until we get closer to the game's release in the fall.
That said you can expect upgrades to graphics and performance, enhancements to staples like FUT (one leak claims FUT's chemistry system will get overhauled, another states that there are no longer any specific position modifiers), and new player ratings for FIFA's rosters.
Another leak suggests we'll see some upgrades to FIFA 23's Player Career mode. The report claims the mode will now include Social Media, Tattoos, an option to extend your contract, interviews, new awards, and training cut scenes.
According to a report, FIFA 23 will include cross-play between platforms, World Cup modes for both men and women, and better technology.
We know that Mexican Liga BBVA MX won't be in the game as the league has signed a deal with Konami. Another report claims EA and Japan's J League have ended their partnership after six years which means the league won't be featured in FIFA 23. Inter Milan has also signed with Konami though the deal won't kick in until July, 2024.
We've also heard that Juventus will return to FIFA now that the club's partnership with Konami has ended. This is all but confirmed at this point. This means the team's name, stadium, and kits will be in FIFA 23. There's also chatter about the English 5th division making an appearance in the game.
German powerhouse Bayern Munich has signed an extension with Konami which means FIFA 23 won't include Allianz Arena or face scans for the players.
FIFA 23 Mobile
We expect EA to bring a major update to the FIFA Soccer app for iPhone, iPad, and Android.
The mobile version of FIFA, while robust, is a toned down version of the game. However, unlike the full blown version of FIFA, it's free to play.
FIFA 23 Play Early
You should be able to FIFA 23 up to five days early on consoles and Windows.
If you want to get access to FIFA 23 ASAP, you'll need to pay for EA Play. EA Play will let you play for 10 hours during a trial and all of your progress will likely carry over to the final game.
EA Play is $4.99 a month or $29.99 for a year and you save 10% on games and in-game purchases. If you want a little more from your subscription, EA also offers Play Pro which is $14.99 per month or $99.99 for the entire year.
6 Reasons to Wait for the iPhone 14 & 6 Reasons Not To
Wait for a Hole-Punch Design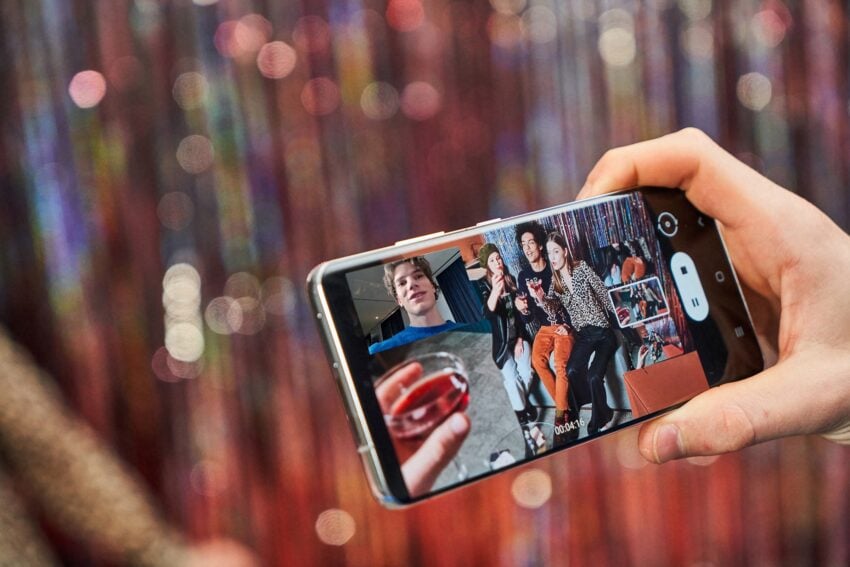 If you hate Apple's notch, you might be in luck because it looks like the company is making significant changes to the iPhone's design.
Apple didn't eliminate the notch in 2021 but the iPhone 13 series has a smaller notch than the iPhone 12 series and previous iPhone models.
In 2022, Apple will reportedly ditch the notch in favor of a hole-punch display design. The rumor comes from respected analyst Ming-Chi Kuo. He's reiterated this in a newer note though he says the change may be limited to the iPhone 14 Pro models.
A source speaking to MacRumors believes the iPhone 14 Pro's display cutouts might look like a single, long pill shape when the display is on. Bloomberg's Mark Gurman believes this information is accurate.
Analyst Ross Young believes that while the iPhone 14 Pro models will be the only ones with this new design, the hole-punch design will likely come to all iPhone models in 2023. Young has reiterated this stance in two other reports.
Korean publication The Elec backs up these rumors and claims Samsung Display will help with the manufacturing process. Like Kuo, the site says the new design will be limited to the Pro models. ETNews also says Samsung will supply OLED panels for the iPhone 14.
A newer report from The Elec states that the iPhone 14 Pro and iPhone 14 Pro Max will come with LTPO OLED displays with a hole-punch.
If true, it would put the iPhone more in line with Samsung's high-end Galaxy phones which also employ a hole-punch design.
The hole-punch isn't as invasive as the notch which should be music to the ears of those who don't like the notch.
Ice Universe and Duan Rui have both shared dummy images that show the devices new design in quite a bit of detail.
Alleged CAD images of the iPhone 14 Pro Max hint at thinner display bezels. As for the lower-end iPhone 14 models, they're expected to keep the same thickness and bezel size as the iPhone 13 series.
We've also seen renders of the alleged design Apple will deploy on the low-end iPhone 14 models. The renders, from MySmartPrice, hint at a design that's virtually unchanged from the iPhone 13's.
The device in the images has a notch and it also has the same rear camera setup as the iPhone 13.
We've also seen leaked iPhone 14, iPhone 14 Plus, iPhone 14 Pro, and iPhone 14 Pro Max display panels corroborate all of this information.
Apple won a patent for under-display cameras for biometric authentication on the iPhone so it's pretty clear the company is working to get rid of the notch at some point. It's just a matter of when.
If you aren't thrilled with the look of the iPhone 12 or iPhone 13, think about waiting for the iPhone 14 Pro and iPhone 14 Pro Max.