First iPhone 6 Buyer Drops New iPhone On Live TV
The first iPhone 6 buyer dropped the new iPhone to the sidewalk seconds after buying it, on live TV.
You can tell nothing good is going to happen as Jack struggles to open the iPhone 6 box, and seconds later the first iPhone 6 sold in Australia becomes the first iPhone 6 dropped.
As he opens the box, the iPhone 6 flies from the packaging to slam into the sidewalk from about chest level. All of this caught live on TV, including gasps from everyone watching the interview.
Jack tells the crowd and reporter that it's "all good, all good," but he is clearly focused on some damage to the screen. The buyer rubs his finger over the edge of the iPhone 6 closest to the camera until the video cuts back to a shocked newscaster.
We'll soon see a plethora of iPhone 6 drop test videos, but this iPhone 6 buyer did not plan on testing how well the new iPhone handles a drop.
We've dropped the HTC One M8 which features a similar all metal design. One shattered the display and the other scratched the metal. With HTC Advantage a broken screen is covered with fast replacement, but unless this buyer purchased AppleCare+ he'll need to live with that damage. Or hope Apple sees this and helps him out with a free replacement.
This is not the only iPhone 6 that someone will drop and break within hours of the release. During a two hour period in an Apple Store the week after the iPhone 5s release and several shoppers walked in holding a day old iPhone 5s with a broken screen.
One user purchased AppleCare+ and the other didn't. The first user walked out with a replacement fairly quick and although it wasn't under warranty it looked like a manager took pity and helped the other user out. This is something you can't count on.
AppleCare+ is $99 and it's one of the most popular iPhone 6 warranty options. A drop like this requires a $79 deductible and you only get two claims.
For more check out our top iPhone 6 warranty and insurance options. A warranty with accidental damage covers hardware failures, drops and water damage. iPhone 6 insurance covers all of that and loss and theft.
If you don't buy AppleCare+ for the iPhone 6, or some other type of protection plan, invest in a good case. Not every case can protect the iPhone 6 screen from a drop to the sidewalk, but they will help.
You can see a roundup of the top iPhone 6 cases to buy immediately right below this. Apple Stores are selling many case options and Best Buy brags that they are selling over 100 iPhone 6 cases and accessories.
13 Awesome iPhone 6 Cases
Apple Leather iPhone 6 Cases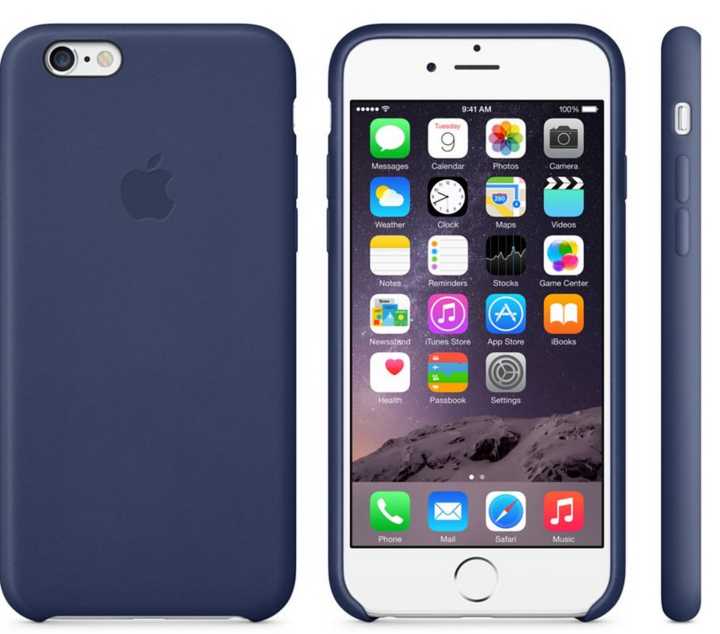 One of the most popular iPhone 6 cases is the leather iPhone 6 case from Apple. This case is one that you can find in any Apple Store on release day and is also listed with many carriers.
Apple designs the leather iPhone 6 case with premium leather in a small form factor that adds minimal bulk to the new iPhone. You can find the leather iPhone 6 case in five color options that match the white and black front of the iPhone 6.
Watch out if you buy the red iPhone 6 case as the leather model for the iPhone 5s wore very fast and looked dirty and grey soon after purchasing.
$45 at Apple

As an Amazon Associate I earn from qualifying purchases.