Free iPhone 6 Deal Ends Soon at Walmart
Walmart offers a free iPhone 6 deal that ends soon, pushing the price of the new iPhone back up to $179. There is one catch to the free iPhone 6 deal — you need to trade in an old iPhone to get the iPhone 6 free.
If you don't have an old iPhone, you'll want to start looking at iPhone 6 Black Friday deals, but for users who own an older iPhone this is potentially a great deal.
If you own an iPhone 5 or iPhone 5s you can very likely get more than $179 for your old iPhone if you sell it on eBay, Craigslist or directly to someone you know — but if you have an iPhone 5c, iPhone 4s or especially the iPhone 4 this is a deal you need to consider.
For the next two days, you can trade in an old iPhone to Walmart and get the iPhone 6 16GB free with a new two-year agreement. You need to be eligible for an upgrade and you will need to pay taxes and activation fees, but the price of the phone is $179 less than without a trade at Walmart.
You can only take part in this free iPhone 6 deal until the end of November 8th. This is valid on the iPhone 4, iPhone 4s, iPhone 5c, iPhone 5 and iPhone 5s. It is not open to Android smartphones. Your iPhone must power on, be free of water damage and the screen or body cannot be cracked. You'll also need to remove any pass code and Find my iPhone locks before the trade.
You can search this page for a participating Walmart location near you, but most stores are part of this deal.
Users with an iPhone 5s can easily score more than this by trading in at Gazelle.com, selling through Glyde or going with other options like eBay and Craigslist. Even the 16GB iPhone 5s is worth more than $179 in good condition. The iPhone 5 becomes a closer call, but there are still great places to sell the iPhone 5 for more than $200.
For the iPhone 4 and iPhone 4s, this is a great deal. Both of these phones are worth less than $100 through most trade in sites, and you will be hard pressed to get $179 for either device when selling direct to a user.
We've seen similar offers with free iPhone 6 deals at Verizon and other carriers when the device launched, but this is one of the few options still going — and it ends on Saturday November 8th.
This is only good on the 16GB iPhone 6. You cannot use this deal on an iPhone 6 Plus or on larger storage options. Walmart sells all iPhone 6 colors. It is still hard to find an iPhone 6 in stock, so shoppers may want to call ahead or plan to check multiple Walmart locations.
In our iPhone 6 review, Adam Mills describes the new iPhone as,
"The iPhone 6 isn't a groundbreaking device and one of its biggest features, Apple Pay, has been found in Android phones for years. However, the iPhone 6 delivers one of the best all-around smartphone packages that money can buy. From the excellent camera to its all day battery life to its intuitive software, there's something here for everyone. And it makes it easy to look past some of Apple's design decisions"
If you take advantage of this deal and need an iPhone 6 case, you can see some of our favorite options in the slides below.
13 Awesome iPhone 6 Cases
Apple Leather iPhone 6 Cases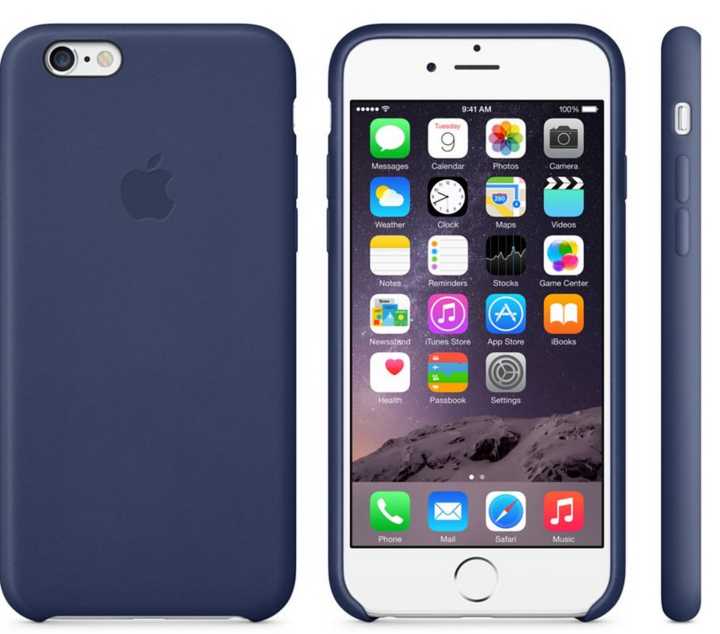 One of the most popular iPhone 6 cases is the leather iPhone 6 case from Apple. This case is one that you can find in any Apple Store on release day and is also listed with many carriers.
Apple designs the leather iPhone 6 case with premium leather in a small form factor that adds minimal bulk to the new iPhone. You can find the leather iPhone 6 case in five color options that match the white and black front of the iPhone 6.
Watch out if you buy the red iPhone 6 case as the leather model for the iPhone 5s wore very fast and looked dirty and grey soon after purchasing.
$45 at Apple

This article may contain affiliate links. Click here for more details.