Free NBA 2K17 The Prelude Release: 5 Things to Know About the Demo
Far be it from 2K Games to make basketball fans wait until mid-September to experience the NBA 2K17 release. Ahead of the game's launch on Xbox One, PS4 and Windows PCs, the publisher revealed something entirely new for this year's title: NBA 2K17 The Prelude.
The idea behind NBA 2K17 The Prelude is pretty simple. At this point, NBA 2K has absolutely no legitimate competition on video game consoles or Windows PCs. It's become more than a basketball game. NBA 2K is the definitive basketball simulation and cultural icon. The best thing about having a game this important is that 2K has a near guarantee that each year's version will sell millions. It also has the side-effect of tarnishing some of the franchise's luster. Yearly releases, slight graphics updates and a limited amount of new features have turned some users off from sports titles. NBA 2K17 is no exception to that.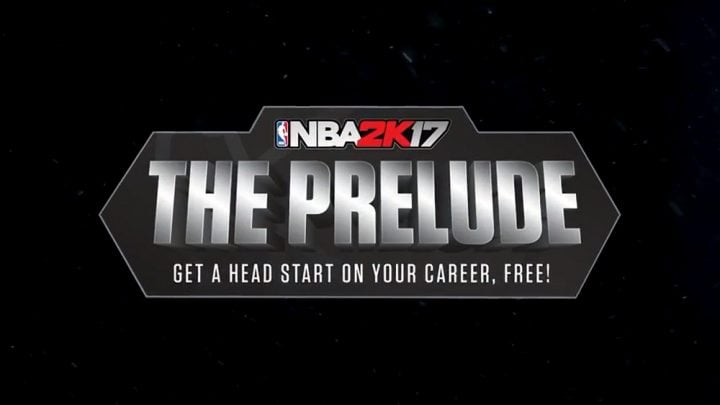 Read: NBA 2K17 Release Date: Cover Athletes & More
The NBA 2K17 The Prelude release won't cost Xbox One and PS4 gamers anything. What's more, it'll offer a way to experience one of the title's refresh features for this new edition of NBA 2K, the game's MyPlayer mode.
NBA 2K17 The Prelude Is Basically a Massive Free Trial
Sports games that become as successful as NBA 2K get caught in a trap. Die-hard fans will buy each year's new version without hesitation, usually. To get better and better returns on their investment, publishers have to find ways to reach casual gamers. Casual gamers don't buy each year's new sports title. That's because they are less likely to appreciate a slightly altered simulation with tweaked passing and ball handling.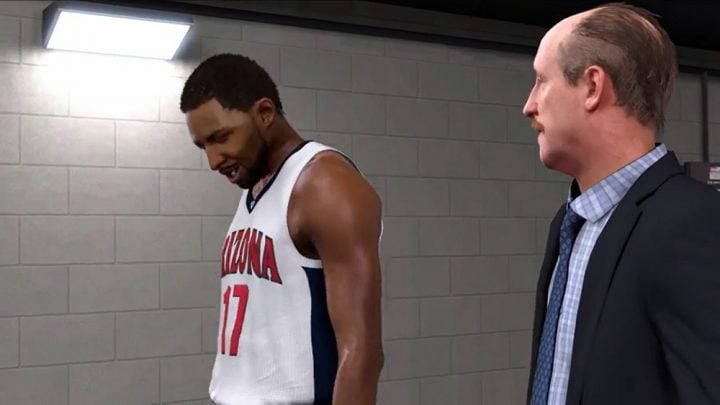 NBA 2K17 The Prelude's major appeal is its cost. It's not some pre-order bonus or a piece of add-on content to lure users into purchasing. It's a free trial, a chance for casual gamers that wouldn't normally be convinced to purchase NBA 2K to do so.
NBA 2K17 The Prelude Even Arrives Before Early Tip-Off Weekend
Last year, Early Tip-Off Weekend gave gamers a way to experience NBA 2K before its official release. All they had to do was pick-up their pre-order. NBA 2K17 The Prelude even manages to unseat that.
The NBA 2K17 The Prelude release date is September 9th. That's nearly two weeks before Early Tip-Off.
In NBA 2K17 The Prelude You Are the Player
Every sports fan wishes they could be the person arriving on half-court to cheers and applause. They want to have the precision jump shot that every team fights for during the draft.
Director Spike Lee traded on those desires with his MyPlayer Mode from last year. Reviews on the mode itself were pretty solid, once gamers were allowed to skip the mode's cut scenes during their second play through. MyPlayer – complete with a college experience – is back for NBA 2K17. In fact, it's what NBA 2K17 The Prelude is based on.
The trailer revealing Prelude includes footage of gamers creating their character. The mode comes complete with that college experience. Also included are ways to customize the player's style and play attributes.
After users create their player, they'll begin the demo as a member of a college basketball team vying for a decent draft position to the national league. The Wildcats, Hoyas, Yellow Jackets, Jayhawks, Illini, Cardinals, Spartans, Sooners, Huskies and Deacons are all teased.
MyPlayer will continue to offer face scanning through the game's companion app for iPhone and Android.
Get Tips from the Best in NBA 2K17 The Prelude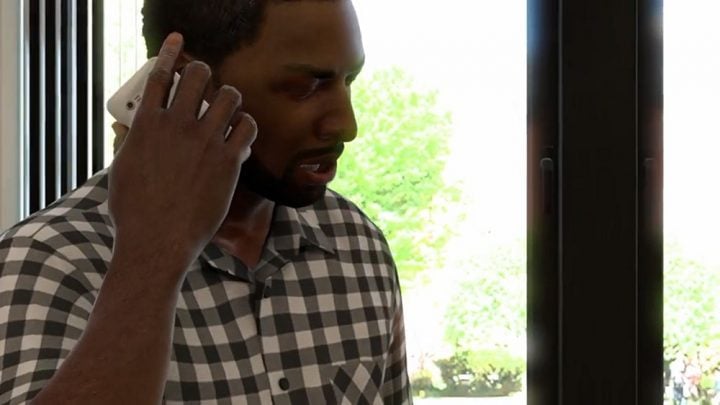 The end of the NBA 2K17 The Prelude trailer ends with a hint at where the free trial will end. The player gets a call from Coach Mike Krzyzewski. Besides coaching Duke, he spends every four years coaching the United States' National Team. That's the team that competes for gold medals every four years during the Summer Olympic Games. We already knew that the National Team would be appearing in NBA 2K17 in some form.
Coach Kryzewski's appearance is part of NBA 2KU, a tutorial system that has him giving players the tips they need to be successful at basketball.
Some high school footage is promised for NBA 2K17 The Prelude too.
NBA 2K17 The Prelude Progress Will Transfer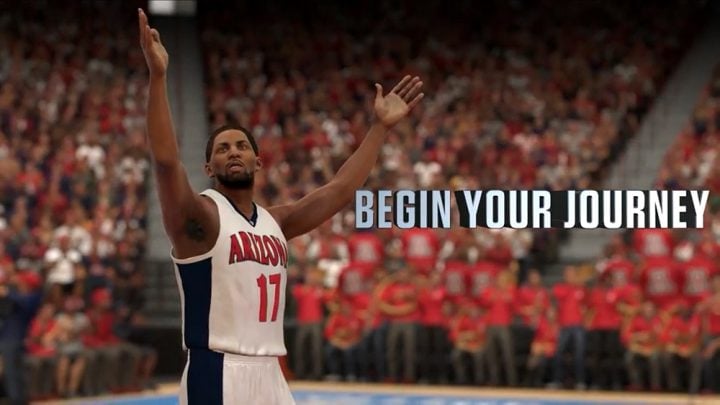 NBA 2K17 The Prelude will basically become redundant for hardcore franchise fans when the NBA 2K17 release date arrives on September 21st. That's why 2K Games is letting players take their progress with them.
Players created in The Prelude can be transferred to NBA 2K17 for Xbox One and PS4. Gamers get to keep all of their stats and character customizations. Casual gamers will continue to get the opportunity to try the game's mechanics and creation tools as a prelude for buying the final version of the game.
Read: NBA 2K17 Pre-Orders: Editions & Early Tip-Off Release  
Here's to hoping NBA 2K17 The Prelude gets this year's premiere basketball franchise off to a good start gameplay and sales wise. A standard copy of the final game costs $59.99 to pre-order. 2K will offer a Legend Edition that includes digital character swag for MyPlayer characters from Kobe Bryant's closet.
NBA 2K17 Features: All The Reasons You Should Buy This Year's Game
NBA 2K17 Features: Guest Teams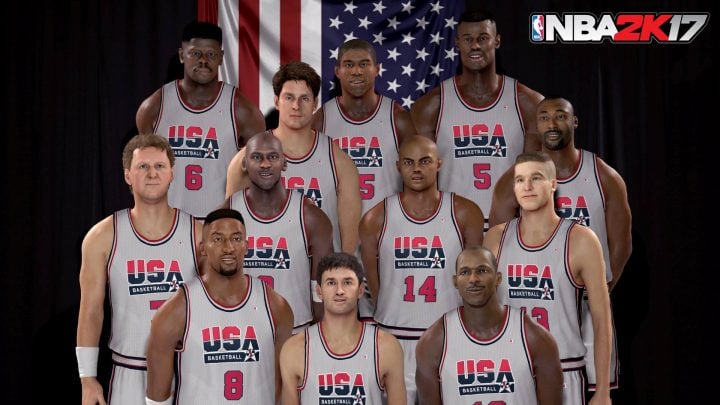 Everyone loves the league's most iconic teams but getting them into NBA 2K wasn't easy. The game's rosters stay in sync with the real league's roster. Unless 2K Games adds them, there's no way you're getting your hands on the classic Chicago Bulls line-up.
The NBA 2K17 features list includes a few team rosters that lovers of the game will already be familiar with. The entire team for the 1992 USA Basketball Men's National Team is getting treated as downloadable content. Those that pre-order the game get the team roster at no additional charge. Also known as the Dream Team, Michael Jordan, Magic Johnson, Charles Barkley and Christian Laettner are included. The latter two haven't been available in a NBA 2K game before.
Players don't have to use the Dream Team if they don't want to. The 2016 USA Basketball Men's Team is available, along with the Australian Boomers, developer Visual Concepts confirms.

As an Amazon Associate I earn from qualifying purchases.