NBA 2K17 Features: All The Reasons You Should Buy This Year's Game
NBA 2K17 Features: MyLeague Expansions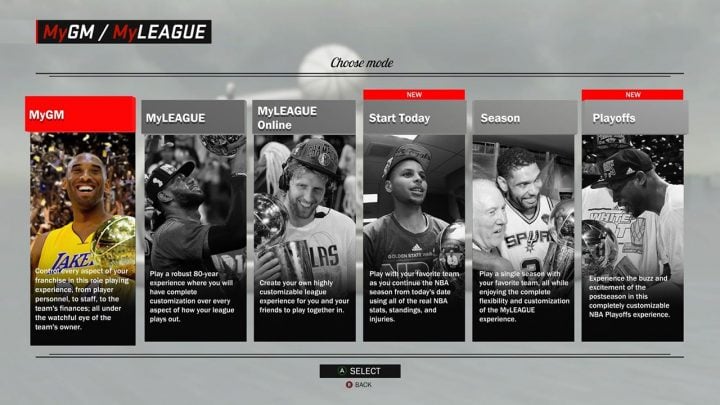 Both MyLeague and MyGM are getting pretty big feature additions with NBA 2K17. Though both are all about creating a league and a team that's fully about your individual taste, neither allowed players to expand.
League Expansion allows NBA 2K17 players to go from a League consisting of 30 teams to up to 36. Those teams can be based on classic teams that the player is familiar with or teams that have had their names changed and moved cities. As users increase the size of their league, the game automatically aligns the necessary team divisions. Euroleague is included in this. Draft lotteries and schedule alignments kick-in when an expansion team is created in the off-season.
Players get to create everything from the logos to the jerseys that Expansion teams have. Through Xbox Live and PlayStation Network, players can share their Expansion team creations, though the game has its own set for those in a hurry.