Free PS4 Games Revealed for August
Download free PS4 games in August to add to your library of games without spending more money. After a huge month with Rocket League for PS4, Sony is back with a collection of four free PS4 games to try this month and there are also a total of four free PS3 games as well.
Read: Rocket League Tips
Each month Sony includes free PS4 games with a PlayStation Plus subscription. To play online on the PS4, you need a PS Plus membership. This is a $49.99 a year subscription that allows online play, cloud game saves and includes access to free games.
This will not deliver free PS4 games that just arrived on store shelves, but there is a lot of value here for gamers. After signing up last month to get Rocket League free, we already saved $20 and the August free PS4 games list looks like it will add to the value.
Here is a fast look at the free PS4 games in August 2015.
Lara Croft and the Temple of Osiris
Originally $30, Lara Croft and the Temple of Osiris is not a full-fledged Tomb Raider game, but it does deliver a similar experience. In this Lara Croft adventure you control Croft in Egypt as she joins up with Carter Bell and an imprisoned god to defeat an evil god Set.
Starting in August Lara Croft and the Temple of Osiris will be available as a free download to PS Plus members in the PS Store. The game received a 74 Metascore rating and a 6.7 user rating on Metacritic.
Limbo
https://youtu.be/ppLrI6kOVIs
Limbo is an indie game that combines puzzle solving with adventure in a black and white setting. You play as a young boy who need to find out what happened to his sister as you move through a dangerous world.
Limbo is normally $9.99 and it boasts a 8.3 user score on Metacritic.
Sound Shapes
In Sound Shapes you play through levels where sounds and shapes, come together to form side scrolling game that mixes music and game. You can create your own music and share it as well as play through musical worlds.
Sound Shapes is normally $14.99 and it features a 84 Metascore and a 7.4 User Score on Metacritic. This is also available on PS3 and PS Vita.
Stealth 2: A Game of Clones
Download this stealth platformer to take on the responsibility of guiding a clone out of a testing facility where you will sneak and jump through more than 60 levels as you avoid obstacles and enemies.
Stealth Inc 2: A Game of Clones is normally $14.99 and it boasts a 74 Metascore and a 7.0 User Score on Metacritic.
If you own a PS3 you can also download God of War Ascension and Castle Storm Complete Edition, the latter of which also works on PS Vita.
If you combine the cost of these games, the PS Plus subscription price is a steal, assuming you find even one game you like each month. If you look for PS Plus deals you can often save $10 on a one-year subscription.
15 Exciting 2015 PS4 Games
MLB 15 The Show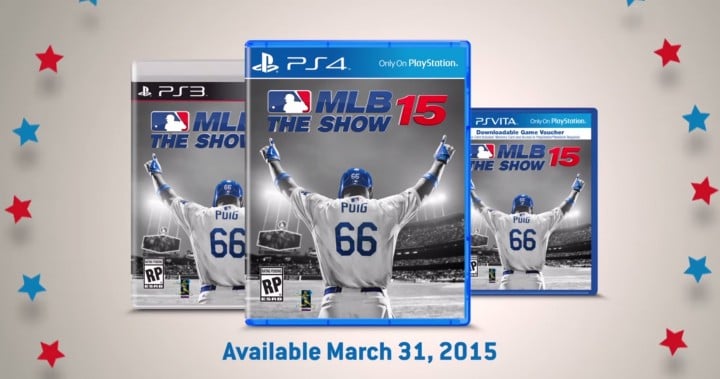 MLB 15 The Show Release Date - March 31st Confirmed
Sony is the undisputed king of baseball games with MLB The Show and we know that MLB 15 The Show is coming in early 2015. Sony just shared five key details about MLB 15 the Show and gamers are excited.
MLB 15 The Show is a PlayStation Exclusive, that is coming to the PS4, PS3 and PS Vita. There is a chance that this will be one of the first big hits among the 2015 PS4 game releases. I
Watch the MLB 15 The Show teaser video above for a glimpse at what's new.

This article may contain affiliate links. Click here for more details.