Galaxy Note 9 vs Galaxy S9+: What Buyers Need to Know
Samsung's Galaxy Note 9 is official with the release date coming on August 24th, and that means buyers are likely weighing all of their options. Do you buy something like the Galaxy S9+ now, or is Samsung's new phablet worth waiting for? We're here to compare the two and help answer that question for you.
In this post, we'll go over everything you need to know about the Note 9 and what it has to offer. Then, we'll compare it to the Galaxy S9+ so you know if the differences are worth the higher price tag.
Read: Galaxy Note 9 Release Date Breakdown
As expected, the Note 9 looks almost identical to the Note 8 or even the Galaxy S9+. It's just bigger than them all coming in at 6.4-inches. That said, there are a few exciting upgrades that might help you make up your mind. Things like longer battery life, a bigger screen, or the new and improved S-Pen.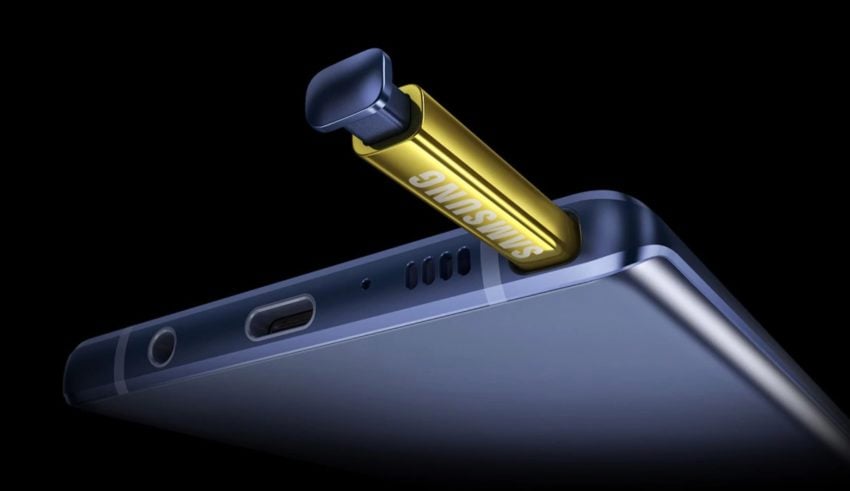 If you're on buying a new phone in 2018 you have lots of options so far and more are on the way. You can snag the impressive Galaxy S9+, wait for the Note 9, or wait even longer for the Google Pixel 3 XL. It's a tough choice. And if you already have a Samsung phone it might not even be worth the switch.
That said, if you're debating between the Galaxy S9+ and the upcoming Galaxy Note 9 we'll answer some important questions. You will get a better phone, but whether that's worth the $999 price is up to you.
Both of these phones have huge screens, fast performance, tons of features and plenty to love. If a big screen is all you're after, either phone is a great choice. With a big 6.2 or 6.4-inch curved AMOLED display, everything looks good. That said, the big screen isn't all these phones have to offer.
Our slideshow below compares all aspects of both phones so you'll make the right choice on your next phone.
Galaxy Note 9 vs Galaxy S9+: Design
First thing first, we need to talk about the design because you'll barely be able to tell these phones apart. Don't worry though, there are changes throughout.
The easiest way to tell the difference between these two phones will be the S-Pen stylus, and likely the different dual cameras on the new Note 9. Samsung's sticking to its popular big screen with curved edges, and the same design they've used for a few years now.
However, like we hear from rumors Samsung added a slightly bigger 6.4-inch screen to the Note 9, which is a little bigger than the 6.2-inch Galaxy S9 Plus. So there's that. Otherwise, you'll get the same beautiful curved all metal and glass phone.
Basically, these two phones look identical from the front. Around back, however, you'll notice Samsung changed the dual cameras to a landscape orientation instead of horizontal. Then, they slightly changed the shape and location of the fingerprint sensor.
Sadly we're not getting triple cameras, an in-glass fingerprint scanner, or anything else crazy. Basically, the Note 9 looks like most high-end Samsung phones from the last two years. We're not sure if that's a good thing or a bad thing.
All said and done, both of these phones have huge screens, water-resistance, wireless charging, 3.5mm headphone jacks, expandable storage, and great cameras. Plenty of things to love. The Note 9 simply has a slightly bigger screen, and S-Pen stylus for content creation and consumption. The screen, S-Pen, and battery are the most important changes.
If you don't need all that, you might be ok with the S9 Plus. Keep reading for the other important comparison points though.

As an Amazon Associate I earn from qualifying purchases.