4 Reasons to Wait for the Galaxy S8 Active
The Samsung Galaxy S8 is already one of the most popular smartphones available, but a more durable and rugged Galaxy S8 Active is coming soon. Here we'll be going over everything we know about the Active, and share a few reasons why you should wait for it.
Each year, Samsung releases a slightly better version of its "S" phone that's built to the highest military standards. A phone that is strong, durable, and has a long-lasting battery.
There are a lot of great Android smartphones available this year. Popular devices like the Galaxy S8, LG G6 and the Google Pixel XL. All of those are solid smartphones, but they aren't your only option in the second half of 2017. One many might want to wait for is the Active version of the Galaxy S8.
We haven't heard anything about this year's Active until just this week. As some new photos and video are revealing key details as the release date nears.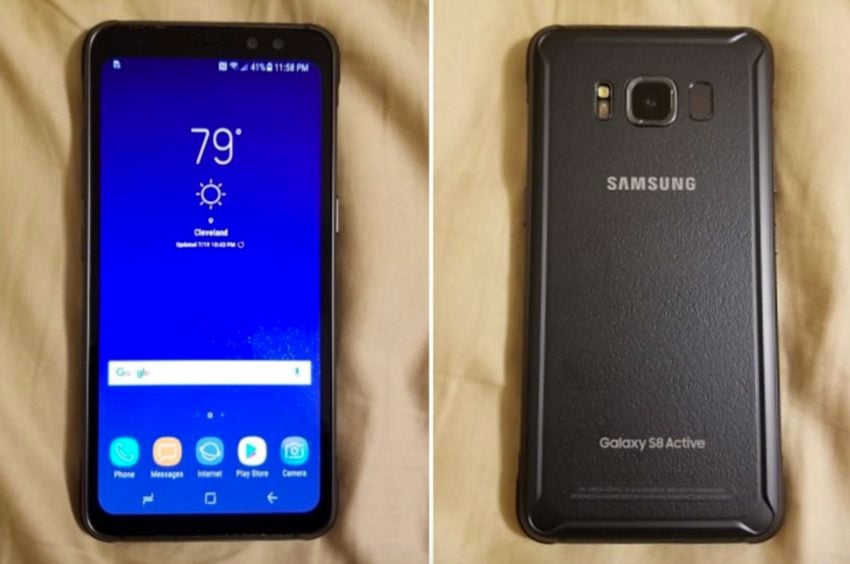 At this point, most smartphone buyers already purchased a new phone for 2017. Whether that's the Galaxy S8, the bigger Galaxy S8+, or even the LG G6. Not to mention phones from HTC and Motorola this year. And while a Galaxy Note 8 is coming soon too, some are likely waiting for the Galaxy S8 Active instead.
Considering the Galaxy S8 has been available for a few months already, waiting for the Active counterpart is hard, but it just might be worth it.
If you're looking to buy a new phone and are on the fence about which one, we want to help you make the right decision. This guide takes you through some important reasons to wait for the new and improved Galaxy S8 Active release. These are features and changes worth waiting for, that make it a better option than the current Galaxy S8.
In closing, based on past releases we believe the Galaxy S8 Active will get released any day now, so the wait is almost over. The S6 Active arrived in April, and the Galaxy S7 Active came out in June of 2016. The new Galaxy S8 Active could get released within the next few weeks and here's why you'll want one.
Wait If You Want a Durable Phone
If you want one of the most rugged and durable smartphones available, one that still has top of the line specs, wait for the Galaxy S8 Active. Most likely it will be available exclusively from AT&T, although Sprint typically offers one as well, called the Galaxy S Sport.
The recently leaked photo at the top of the page shows a phone that looks just like we expected. Samsung's keeping the overall design the same, but wrapped the entire phone in reinforced metal. There's a nice textured metal back that almost looks like black concrete. Then, the corners and sides are rubberized for a better grip and added drop protection. One photo even showed screws on all four corners holding the added durable corners in place.
Samsung removes the glass from the back and covers it in metal to keep this phone very rugged. Leaked spec sheets confirm a military STD-810G rating. Meaning this phone can likely handle a beating on top of already being water and dust resistant.

As an Amazon Associate I earn from qualifying purchases.