5 Exciting Android Smartphones Still Coming in 2017
Now that we're in the second half of 2017, rumors are at an all-time high about exciting Android smartphones that are coming soon. With releases like the Galaxy S8 and LG G6 it has been a big year and more are on the way. This list details the upcoming Galaxy Note 8, Google Pixel 2, LG V30 and more for Android users.
Last year delivered some of the best smartphones but it wasn't all perfect. The Galaxy S7 and S7 Edge were great, Google officially entered the smartphone market, and Samsung had a failure with the recalled Galaxy Note 7.
If you're still in the hunt for a new Android smartphone more than halfway through 2017 you have plenty of options. Looking past the Galaxy S8 and iPhone 8 still gives you multiple exciting Android smartphone choices we'll detail below.
These upcoming releases will replace the best smartphones from last year and have tons of new features. From bigger edge-to-edge screens to dual cameras on the back and more. This is what's coming in the near future.
Will 2017 be the year Google challenges Samsung and Apple with the Pixel 2? At the same time, millions of Galaxy Note 7 refugees are waiting for a new Note. These are two phones you'll want to consider as the months push ahead. We know a great deal about both already, and our slideshow below will share everything you need to know.
This list is short now but we expect it to grow as more details arrive and companies share their plans. Not to mention other phones from smaller brands like Huawei, ZTE and Lenovo.
Google Pixel 2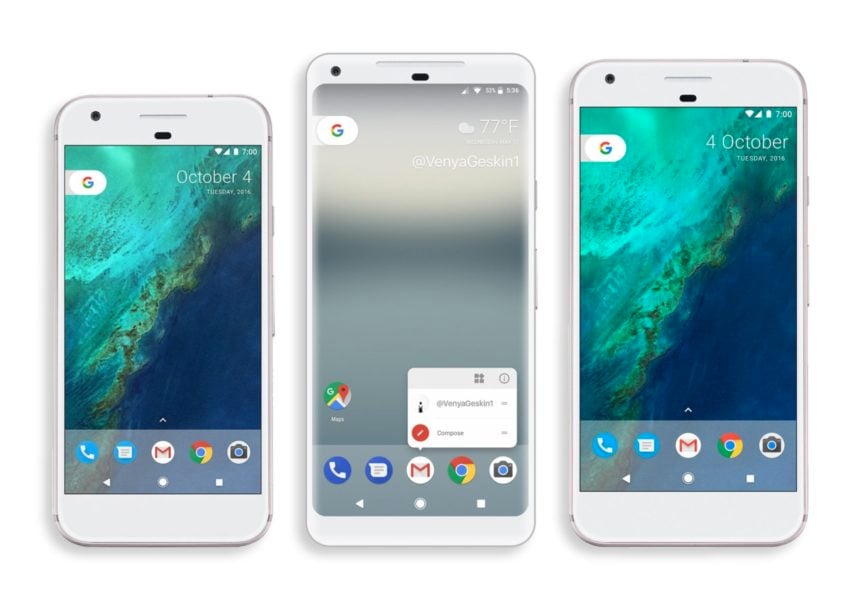 One of the most exciting Android smartphones of 2017 has to be Google's new Pixel 2. Or more importantly, the Pixel XL 2. In 2016 the first phone "made inside and out by Google" arrived, and while the stock was limited this phone was extremely popular.
Google has an entire year under its belt, and plenty of time to fully research and develop their next big smartphone. We've heard rumors for months on end, seen live photos, and know plenty about this stunning phone already.
Similar to last year we can expect Google to release two Pixel phones. One with a smaller display and familiar design, and one much bigger that resembles the Galaxy S8 or iPhone 8. Basically, a phone with nearly no bezels and the front is all screen. Here's a full breakdown on the Pixel 2 release date, specs, rumors, features and the latest news.
It sounds like HTC will create a phone for Google, and a bigger phone from LG will wear the Google Pixel XL 2 branding. We believe Google will stick to a 5-inch screen for the HTC-made Pixel 2. However, the Pixel XL 2 is being developed by LG with a huge 6-inch edge-to-edge curved OLED display. The image above is almost confirmed at this point. Exciting, right.
Either way, come October (or late September) Google will drop two Android phones that should be on everyone's short list. These will run Android 8.0 O and have great performance with a very capable camera.

As an Amazon Associate I earn from qualifying purchases.