Galaxy S8+ vs Galaxy S6 Edge Plus: What to Know
When it comes to buying a big screen Android smartphone Samsung devices are usually one of the best choices. Now that the Galaxy S8 and bigger Galaxy S8+ are here, those with a Galaxy S6 Edge Plus are likely debating making the switch. If so, here's what you need to know about both and what's new.
The last smartphone from Samsung with a huge screen is the Galaxy Note 5, or the Galaxy S6 Edge Plus. That's because in 2016 the Galaxy Note 7 was recalled and removed from the market. As a result there are still millions enjoying the Galaxy S6 Edge Plus from 2015.
Read: Galaxy S8 Release Date Breakdown
On March 29th Samsung debuted two new flagship phones for 2017. Those being the 5.8-inch Galaxy S8, and a bigger 6.2-inch Galaxy S8+. With the April 21st release date near here's what you need to know and how they compare to older Samsung phablets.
In 2015 Samsung released the popular Galaxy S6. The first in a now long line of premium flagship smartphones. Later in the year along with the Galaxy Note 5 the company released the Galaxy S6 Edge Plus. A bigger 5.7-inch smartphone with a curved display.
Now two years later, all of Samsung's phones have a beautiful curved display. For the first time ever, both of the new Galaxy S8 phones have what's called a curved "Infinity" screen. With rounded edges and curved glass. It's a stunning look and design choice that many love, which also happens to add additional features for buyers.
For the past two years there has been no viable replacement for the Galaxy S6 Edge Plus. Yes the Galaxy S7 Edge was great, but it had a smaller display. A choice many didn't want to make just to have a new phone. However, that all changed this year. If you're still using the Galaxy S6 Edge Plus now is a good time to upgrade.
Read: Best Samsung Galaxy S8 Deals
Samsung's new smartphones have a better screen, stunning camera capabilities, water-resistance and even a microSD slot to expand storage. The Galaxy S6 Edge Plus is still a good phone, but it's starting to show its age. Here's how it compares to the new Galaxy S8 or Galaxy S8+, what's new and different and everything buyers need to know.
Galaxy S8+ vs Galaxy S6 Edge Plus: Display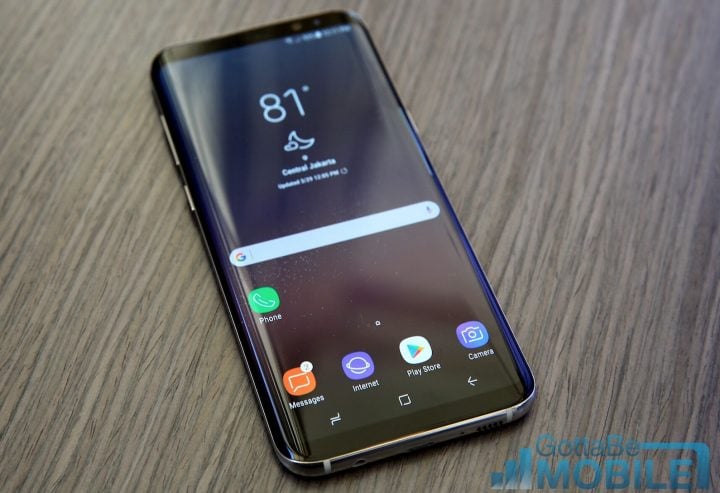 Do you love the huge curved screen on the Galaxy S6 Edge Plus but want a new phone? Until now you had nothing to choose from. Meet the Galaxy S8, with an even bigger and better curved screen.
The new Galaxy S8+ has a massive 6.2-inch Infinity Display, in a package about the size of most 5.5-inch phones. Meaning you get a massive screen but the phone isn't any bigger than what you already use. In fact, it might actually be smaller. The S8 uses an S-AMOLED Quad-HD display with an even higher 2990 x 1440 resolution, and it looks stunning. The edges are curved, on both, and there's no flat model in 2017. Many took an S6 Edge Plus over the Note 5 as all they wanted was a big screen, and didn't need the stylus. Now you have two amazing options to choose from as you approach that 2-year upgrade period.
As a comparison the S6 Edge Plus has a 5.7-inch Quad-HD with curved glass. Meaning the new Galaxy S8 is slightly bigger with a 5.8-inch curved screen. However, the corners are rounded, not square, so it will feel like it's about the same size. Although it's in a much smaller overall package. Then the Galaxy S8+ has a huge 6.2-inch screen you'll love.
Samsung made the screens taller and not as wide, then slimmed down the bezels in order to fit these stunning screens in such a small package. If you loved the Edge Plus, you'll like the new S8 even more.

As an Amazon Associate I earn from qualifying purchases.