GTA 6 Release Date, Rumors and Possible Features
Fewer events in gaming are more hotly anticipated than the GTA 6 release. Rockstar hasn't announced the game yet, but gamers are already trading rumors about the GTA 6 release date, gameplay features and setting.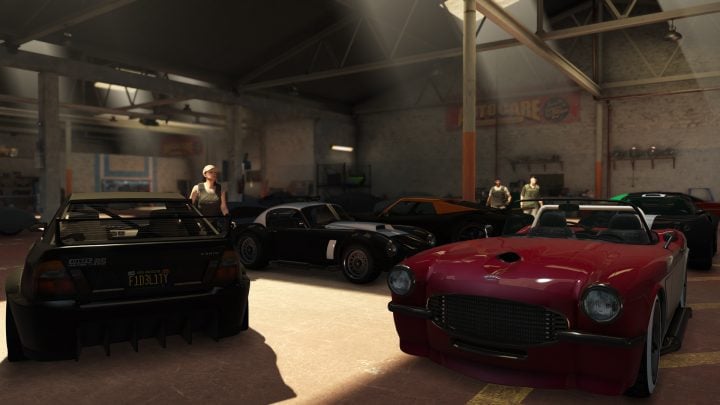 GTA 6 release rumors have Xbox One and PS4 gamers excited for different reasons. First, GTA Online, the online part of GTA 5, still has a lot of people playing it. There are so many gamers playing it that GTA 5 ranked as one of the most popular games of 2017. That's despite debuting in 2013.
GTA 6 release rumors are also spreading because it's been a very long time since the franchise got any new story-related content. Rockstar Games never released any DLC for the game's story. It's spent the last four years adding new vehicles, modes and missions to GTA Online instead.
Timing is the last reason that GTA 6 release rumors are spreading fast. Rockstar has delayed Red Dead Redemption 2, twice now. Without that game to occupy their minds, hard-core open-world game fans are wondering what GTA 6 will add to the franchise.
Read: 15 Awesome New GTA 5 Features
Here's everything we know and think we know about GTA 6.
GTA 6 Release Date, Rumors & Possible Features  
When is the GTA 6 Release Date
GTA 6 Gameplay Changes
GTA 6 Story
GTA Online 2 Rumors
When We Can Expect GTA 6 News
When is the GTA 6 Release Date?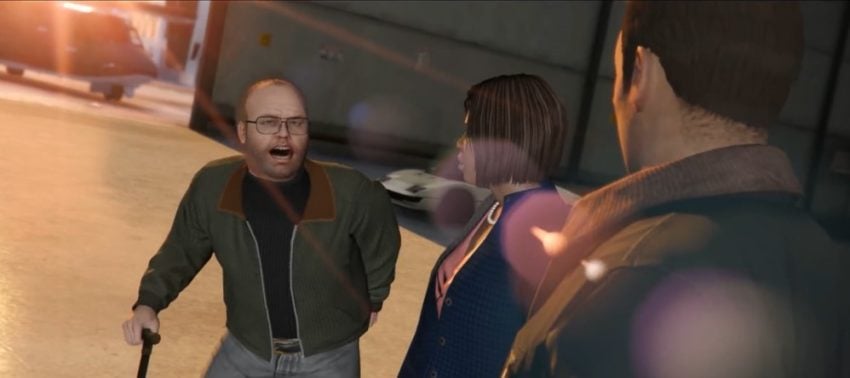 GTA 5 launched just as the current generation of video game consoles were making their way to store shelves. It's sold 90 million copies since its September 2013 release. Those sales figures must play an important part in why we don't have an official GTA 6 release date yet.
Allegedly, Rockstar hasn't released any add-on content for GTA 5 because it's focusing on new content for GTA Online. If that's true, it's also likely that Rockstar changed its plans for a GTA 6 release to account for the game's popularity. After all, why release a new entry in the franchise that's still selling well and making money?
Release Rumors
Don't believe any GTA 6 release rumors that point to a launch in 2018. That just doesn't seem likely given Rockstar's upcoming releases and GTA 5's sales figures for the last year. Also, Rockstar already has a game launching in 2018: Red Dead Redemption 2.
Read: 2 Reasons to Pre-Order Red Dead Redemption 2 & 3 Reasons to Wait
Expect a GTA 6 release date in 2020 at the earliest. That gives Rockstar enough time to focus on the Red Dead Redemption 2 release for a more than a year before hyping this new game.
GTA 6 Gameplay Changes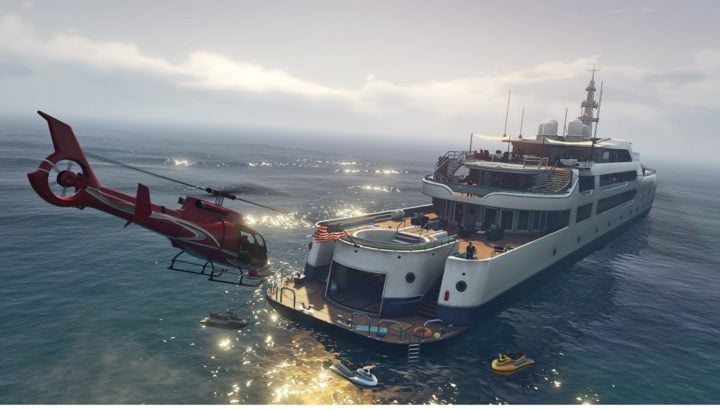 We know even less about GTA 6 gameplay than we do about a potential release date. However, we can speculate about what the team is adding based on what we got with GTA 5.
GTA 5 had three main characters with three different personalities. If you wanted to see someone go from being a small-time thief to a member of a successful crew, there was Franklin. Trevor was insane and unpredictable. Michael was a middle-aged con trying to deal with a life crisis. This system proved so popular that it's hard to imagine a GTA 6 release without more than one main character.
It's also possible that Rockstar decides to stop creating a central character and let you create your own instead, but that seems very risky. Grand Theft Auto Online does this today.
One GTA 6 gameplay change we can bet on is more realistic graphics. GTA 5 on Xbox One and PS4 are updated releases of the Xbox 360 and PS3 versions. Since they launched, Microsoft and Sony have introduced two new consoles that support 4K graphics and HDR color. 4K is shorthand for visuals that are four times as detailed as regular HD graphics, and HDR is a color format that gives games a wider color contrast.
Read: Xbox One X vs PS4 Pro: Which is Better for 4K?
Every new console game supports these visual enhancements in some way. It's hard to believe that a potential blockbuster like GTA 6 wouldn't also support them. Rockstar has always pushed the limits of what current generation consoles can do with the Grand Theft Auto franchise.
Whether the first-person camera angle that launched with the Xbox One, PS4 and Windows versions of GTA 5 stick around is more debatable. Many gamers don't know that it's there. If Twitch streams and YouTube videos are any indications, gamers that do know it's there prefer the third-person angle the game is known for. Players spend a lot of time in GTA customizing their character. The best way to see those customizations is with the third-person camera.
Read: Best New Xbox One Games Coming in 2018
Gameplay Rumors
Other GTA 6 gameplay rumors point to Rockstar breaking down the wall between its story related content and online play. Specifically, some people think online missions will appear in the single-player experience so that games don't spend minutes switching between modes. These rumors build on the idea that Rockstar will let you create your own custom character for single-player instead of making their own character that's central to the game's story.
GTA 6 Story
Of all the things fans are talking about, the GTA 6 story is the least talked about. That's because we don't have anything to go on besides location rumors.
Where GTA 6 Might Take Place
Nothing concrete has surfaced about the GTA 6 location, but there's plenty of unsubstantiated speculation about it. Speaking at the Develop conference in 2013, Rockstar's Leslie Benzies explains how the company decides where to set a game and how essential the setting is to the franchise's success.
"Where is it going to be set is the first question. Then that defines the missions; you're doing different things in LA than in New York or Miami. The map and story get worked up together, and the story is a basic flow of how it works out so you can layer the missions in," Benzies said, according to MCV.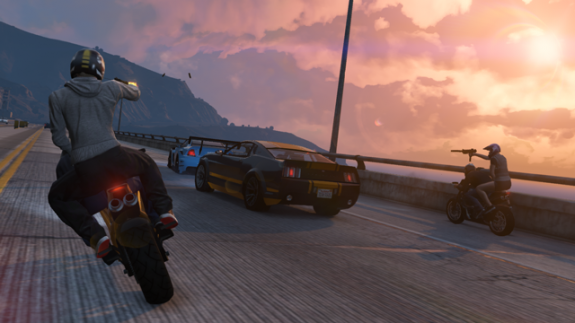 New York City, San Francisco, Las Vegas, Manchester have appeared in previous games in the series, though the games don't use their real names. For example, New York City is Liberty City in the Grand Theft Auto franchise.
There are big cities that GTA has not explored yet. Specifically, it hasn't ventured to many capitals, like Washington D.C., Toronto, Mexico City or London. A story and breakout missions that mock government corruption in these cities seems timely when you take current events into account.
It's worth noting that Rockstar isn't afraid to revisit cities it's used in a recent game. The studio used San Andreas once as a city and again as a state with four cities and lots of nature when technology finally allowed it to expand the size of its game worlds. Because of that, a return to Liberty City isn't even out of the question.
GTA Online 2 Rumors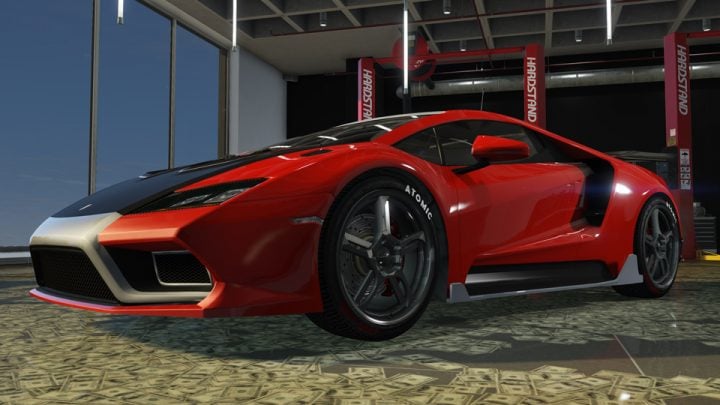 Finally, GTA Online 2 rumors are running rampant. However, most of them center on quality-of-life improvements and fixes and not new content.
In these rumors, Rockstar has improved GTA Online's loading times dramatically thanks to the extra power that the Xbox One X and PS4 Pro provide. This seems possible, GTA 5's loading times are better on those consoles than the Xbox One and PS4. However, most of the time you spend waiting for GTA Online to load is because the game is interacting with Rockstar's servers to connect you to other players.
It's safe to assume that GTA Online 2 will keep the custom characters, cars, apartments, weapons, crews and shared online world that the first one has. They're why gamers keep coming back when there are newer titles to play.
Read: Why & How to Make Money in GTA Online
Because no Grand Theft Auto game has ever had an online world, it's hard to predict if Rockstar will transfer the items you've spent money on in GTA Online to a sequel. Many new online games let you transfer your character, but leave all your in-game purchases and experience behind to put all gamers back on a level playing field. Rockstar could easily do that for GTA Online 2 without upsetting players because they expect that.
When We Can Expect GTA 6 News
Don't Expect GTA 6 news in the near future. Rockstar likes to focus on one game at a time. In 2018, that game is Red Dead Redemption 2 and not GTA 6. Expect this to change once Redemption 2 has had time to attract a fanbase of its own.
8 Best New PS4 Games Coming in 2018
MLB The Show 18 - March 27th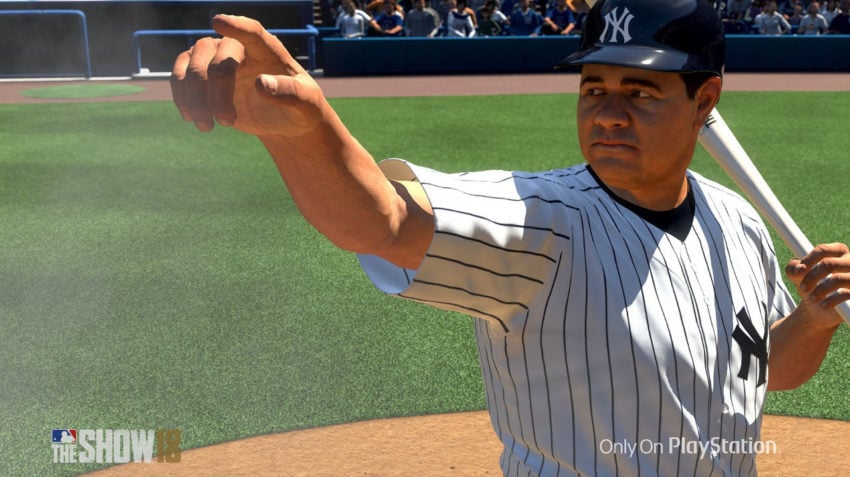 MLB The Show 18 arrives on March 27th with RPG upgrades, legends and upgraded modes for PS4 and PS4 Pro.

Sony has updated the hit baseball game with tons of new features. The Road to the Show, The Shows' single-player experience, has an expanded progression system that better simulates how real players learn and grow over time. You set short term and long term goals for your custom character. The progress you made in MLB The Show 17's Road to the Show Mode and Franchise Mode carries over to this new game.

Retro Mode, Critical Situation, Quick Counts and 3-Inning games mean you can jump into your favorite gameplay without playing a full-length game, which is great for busy gamers.


Read: MLB The Show 18 Release Date, Details & Features


And, when you grow tired of MLB's updated roster of current players, you can substitute Babe Ruth and other legends from baseball's past.

If you pre-order MLB The Show 18, you get access to the game on March 23rd. That's four days earlier than other players.