Xbox One X vs PS4 Pro: Which is Better for 4K?
Having options is always good, but choosing between the Xbox One X or the PS4 Pro for your 4K gaming needs can get complicated.
Gamers honestly considering which of these new consoles is better for 4K is a very good thing. These aren't affordable consoles by any stretch, and spending money on the console that will consistently deliver the best visuals on your television is savvy. The Xbox One X costs $499.99, and the PS4 Pro sells for a slightly more modest $399.99. If you are going to spend that much money, you want to know that you're getting what you paid for.
Their software line-up only makes which is better for 4K gaming more important. The Xbox One X and PS4 Pro aren't all-new consoles with their own selection of exclusive games and features. They are upgrades of existing hardware. Really, getting better-looking games is the only reason anyone should consider buying either of them.
Here's which console you should invest in if you want the best 4K gaming and 4K video experience.
Read: Xbox One X vs Xbox One S: 5 Reasons to Upgrade
4K Gaming and Video on the PS4 Pro
Since fall 2016, the PS4 Pro has offered gamers better graphics than the standard PS4 and PS4 Slim. Hardware upgrades inside the console make these upgraded visuals possible. The PS4 Pro has an 8-core 2.13GHz processor. And there's 8GB of GDDR5 RAM, which has a maximum speed of 218 GB/s.  The PS4 Pro can process 4.12 Teraflops of graphics data. The higher these numbers, the more power developers have to dedicate to their game's graphics and background systems.
Read: PS4 Pro: Everything That You Need to Know
Playing 4K Games on the PS4 Pro
There are many benefits to playing a game on a PS4 Pro. Titles updated for the console have longer drawing distances, so trees and buildings far away from your character don't suddenly appear as you move around. This tends to happen a lot in open-world games, like Grand Theft Auto 5. Because of upgraded textures, PS4 Pro games have more detailed characters and environments. The upgraded hardware also allows developers to target higher frame rates. The higher your frame rate, the smoother your game footage is.
Injustice 2, MLB The Show 17, Mass Effect Andromeda, Call of Duty: Infinite Warfare and Watch Dogs 2 are all titles that developers have enhanced for PS4 Pro gamers. Developers updated many games for the PS4 Pro in 2016 and most new titles are enhanced for the console at launch.
PS4 Pro games support 4K in different ways depending on their priorities. It's a balancing act between looks and performance. Some titles have 4K visuals but only support 30 frames per second. There are PS4 Pro games that don't run at 4K resolution at all. Instead, they use upscaling on 4K televisions, but run 60 frames per second, making movement and gameplay really smooth. The PS4 Pro has just enough power that some games can run at 60 frames per second and still have 4K visuals. However, developers may find maintaining 60 frames per second and 4K visuals difficult to achieve.
Read: 4K TV: What You Need to Know, What You Need to Watch
Watching 4K Video on the PS4 Pro
The PS4 Pro offers native 4K video support. There's no upscaling going on with video on the console at all. You can stream 4K video from Netflix and Amazon Prime. Sony recently added 4K video support to the system's built-in video app, so that's another way for you to enjoy 4K video content.
You can't use the PS4 Pro to play a 4K Blu-Ray DVD. Sony never upgraded the disc drive inside the console from the standard drive that's in the original PS4 and the PS4 Slim, unfortunately.
4K Gaming and Video on the Xbox One X
The Xbox One X costs $499, and like the PS4 Pro, it's a mid-generation console upgrade. That is, it's an Xbox One with upgraded internals inside. It has an 8-core, 2.3GHz processor, giving it a slight processing advantage over the PS4 Pro. There's 12GB of GDDR5 RAM inside, and it can handle 326 gigabits of data per second. All told, its graphics systems can handle 6 teraflops of data. That's nearly two more teraflops than the PS4 Pro.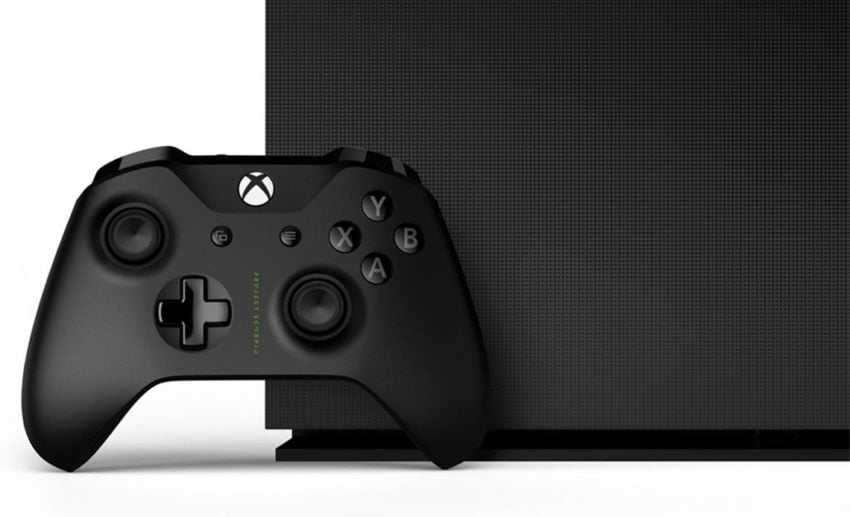 Playing 4K Games on the Xbox One X
Microsoft promises faster load times, bigger worlds and smoother gameplay with all that power. That being said, developers are free to balance their game's priorities however they see fit, just like on the PS4. Some games, like Forza 7, support 60 frames per second and full 4K resolution. Other titles, may top out at 30 frames per second, but still fully support 4K video. Still, other Xbox One X games may not support the full 4K resolution at all. The console will upscale those games.
What's different with the Xbox One X is that developers, in theory, should have an easier time achieving 60 frames per second for smoother gameplay and 4K visuals than on the PS4 Pro. Only games updated by their developers fully support 4K. If not, the console upscales the game's usual resolution.
Read: Xbox One X Games Details: Enhanced Games & Updates
Microsoft does have an impressive line-up of Xbox One X enhanced games. Besides Forza 7, there's Assassin's Creed Origins, Crackdown 3 and Middle-earth: Shadow of War. Existing games, like Minecraft, Halo 5: Guardians and Gears of War 4 will get free updates to enhance them for Xbox One X.
Watching 4K Video on the Xbox One X
Enjoying 4K video on the Xbox One X is just as easy as it is on the PS4 Pro. Amazon and Netflix both offer 4K movies and television shows on Xbox. Also, Microsoft's Movies & TV store sells 4K UHD videos for $29.99.
The Xbox One X is better for anyone building out a library of 4K Blu-Ray content because of its disc drive. It has a 4K Blu-Ray player instead of the standard Blu-Ray player that's in the PS4 Pro.
Which is Better for 4K?
If you're basing your buying decision on purely 4K visuals and the prospect of your favorite games looking better, the Xbox One X is the better buy. Besides the 4K Blu-Ray player that's built-in, you have to consider its higher specs. It really should be easier for developers to deliver solid 4K experiences on the Xbox One X than the PS4 Pro.
Before launch, that Xbox One X games would look better than PS4 Pro games was just theory. Recent releases prove that's exactly what has happened. In its review of Microsoft's console, Polygon points out that both Hitman and Rise of the Tomb Raider have better visuals and performance. Rise of the Tomb Raider runs at the full 4K resolution and easily reaches 60 frames per second, according to the outlet. Both the PS4 Pro and Xbox One X stop at 1440p resolution for Hitman, but only Xbox One X allows the game to render at 60 frames per second and maintain that resolution.
Read: Xbox One X: 7 Things Buyers Need to Know Today
That being said, remember that buying a new gaming console is about more than just raw power, even if the Xbox One X is better for 4K gaming. Take your existing setup into consideration. Are you willing to leave your game library and friends on the PS4 to get the Xbox One X? Consider what exclusive games are coming up and which console will offer them. If you're into Sony's exclusive titles, the PS4 Pro is better for you, even if it doesn't have as much raw power for 4K gaming. Also, consider that it will be harder for you to spot the visual upgrades on some games.
Of course, if you already have an Xbox 360 or Xbox One, your choice is much easier. Buy the Xbox One X and enjoy your uncompromised 4K gaming experience.
5 Exciting Xbox One X Features Worth Upgrading For
Better Looking Xbox Games on HDTVs with Super-Sampling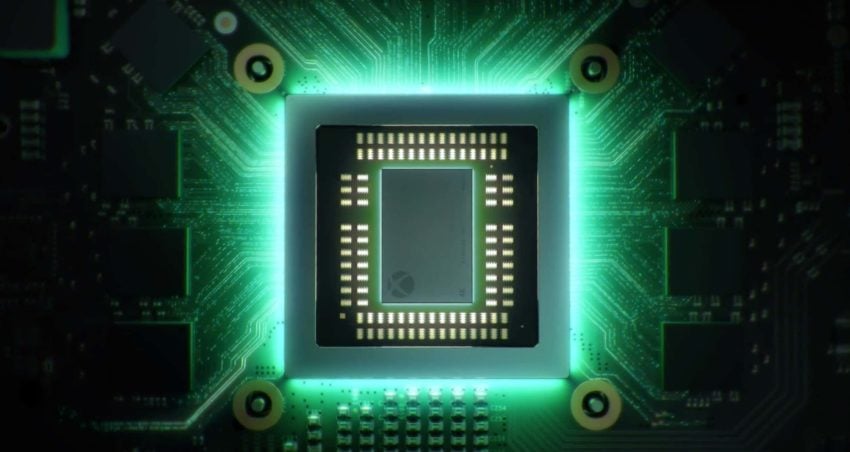 Microsoft continues to emphasize the enhanced visuals that Xbox One X buyers get with a 4K television, but the company has not done a great job of telling people about super-sampling. With super-sampling, you get better looking games without a 4K television.

Read: Xbox One S 4K Guide: Features, Problems & Which TVs to Buy
Super-sampling improves how the space around in-game characters looks, according to Microsoft. That is, characters look like they're part of their environment instead of being on top of it. Because super-sampling works with high-definition televisions, there's no need to spend money on an expensive 4K television when you're not sure how much 4K gaming you will do on the system.