Halo 5 on Xbox One X Release: 4 Things to Know
You can buy new games to get the most out of your Xbox One X this fall, or you can stick to playing titles you know and love. The upcoming Halo 5 on Xbox One X update will ready Microsoft's most recent first-person shooter for the new system.
Xbox One X will enhance some games without an update, but developers must do some work before their games can really look their best on the system. Microsoft confirmed that many of its exclusive titles would get updates to better support Xbox One X at E3 2017. A Halo 5: Guardians update was not in that announcement. This sparked fears that the Halo franchise wouldn't offer true 4K television support until its next major release.
The Xbox One X release date is November 7th. Here's what we know about the update that will allow anyone that buys the console to enjoy Halo 5 on their 4K television in full fidelity.
Why You Should Be Excited for Halo 5 on Xbox One X
343 Industries is clear about the Halo 5 on Xbox One X update's goal. After the upgrade, the game will support 4K televisions better than it does today. "Halo 5 will receive a game update to support true 4K with the release of Xbox One X later this year," a post on the Halo Waypoint blog reveals.
Gamers can play Halo 5 on their 4K televisions today, however, what they see on their screen isn't really 4K. The Xbox One S takes the game's HD resolution and upscales it to fill the entire display of a 4K television. More processing power, faster storage and a more powerful GPU give developers the power they need to eliminate the 4K upscaling on Xbox One X. Characters will look more realistic, and environments should have more detail.
Read: Xbox One X vs Xbox One S: 5 Reasons to Upgrade
Some developers are using the Xbox One X's hardware to boost FPS, or frames per second rates. This makes character movement and action smoother and more realistic. Halo 5: Guardians already runs at 60 frames per second.
Halo 5 on Xbox One X Price
Expect the Halo 5 on Xbox One X update to cost users nothing. 343 Industries didn't confirm that in its blog post, but Microsoft has said these updates are free. We know that the updates for Gears of War 4, Forza Horizon 3, Killer Instinct, Halo Wars 2 and Minecraft are free. Microsoft announced those upgrades at its E3 2017 Media Briefing. 343 Industries confirms that its Halo 5 update is in line with these other upgrades in its blog post.
Read: Xbox One X Games Details: Enhanced Games & Updates
Microsoft says that 30 games available on the Xbox One and Xbox One S will get updates to take advantage of the Xbox One X's internals. Eventually, players could have a sizable Xbox One X Enhanced games library without spending any money. An Xbox One X costs $499 without any free games or extra accessories, so it is good that gamers can save money somehow.
Halo 5 on Xbox One X Release Date
We don't know when the Halo 5 on Xbox One X update will launch. In fact, Microsoft hasn't been very clear on when any of the updates for existing games will arrive. That's despite the company announcing November 7th, 2017 as the Xbox One X release date.
It's possible that the Halo 5 on Xbox One X update could launch after the Xbox One X does. That's not likely though. Only a handful of new Xbox One X Enhanced games will arrive this year. Microsoft will want to fill that lineup with updates and upgrades for existing games to make moving from Xbox One and Xbox One S to Xbox One X painless.
When We'll Learn More About Halo 5 on Xbox One X
We don't know when we will hear more news about the Halo 5 on Xbox One X Update. 343 Industries said that it would share more details "closer to release" in the Halo Waypoint blog post.
Don't expect to learn the Halo 5 on Xbox One X release date. Microsoft will want to highlight Crackdown 3 and Sea of Thieves instead. Those two games will have Xbox One X support at launch.
343 Industries could showcase new footage of Halo 5 running at full 4K resolution when the Microsoft Store, Amazon and GameStop finally begin taking Xbox One X pre-orders. Unfortunately, we don't know when that will be.
4 Reasons Not to Pre-Order Xbox One X & 3 Reasons You Should
Pre-Order If You Want the Xbox One X ASAP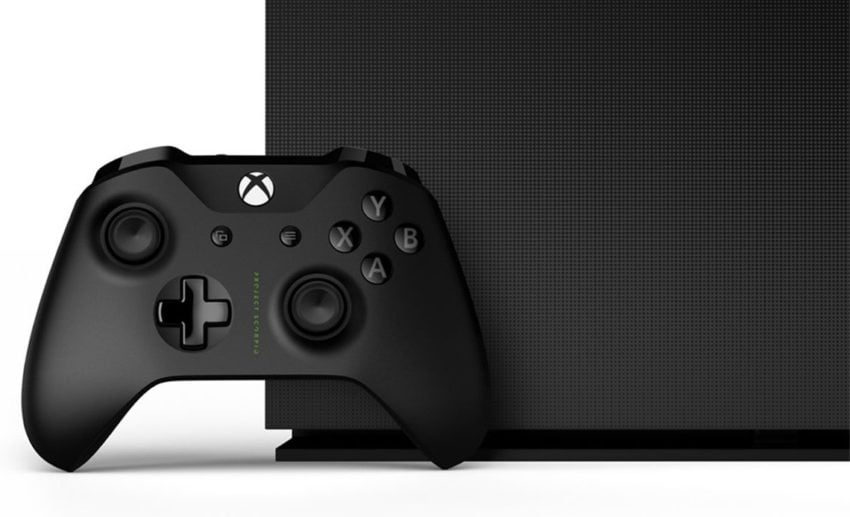 If you want the Xbox One X and you want it in your hands on November 7th, you'll want to put in a pre-order and you'll want to do it as soon as you possibly can.
Microsoft isn't talking about sell outs or shortages but you can bet supplies will be tight ahead of the console's launch in the fall.
Retailers will almost certainly sell out their stock. And while we'll probably see additional stock emerge throughout the year (due to canceled pre-orders or thanks to Microsoft's supply chain), you can expect to see it dry up quickly.
If you want to avoid the headache of looking for stock or dealing with third-party resellers like eBay, put in an order when they go live. It'll guarantee you launch day pickup. And yes, we expect retailers to hold midnight launch events to celebrate the launch.
We've put together a guide to Xbox One X pre-orders and it'll run down the best ways to keep track of Microsoft's plans as we push deeper into the year.
You can use this guide to get a text when Xbox One X pre-orders start.

As an Amazon Associate I earn from qualifying purchases.