How to Block Calls on iPhone
Here is a guide on how to block calls on the iPhone to stop incoming calls from bothering you or someone you don't want to talk to from making your iPhone ring.
Telemarketing is still an extremely common nuisance that mobile phone user deals with often on a daily basis. This also works for the ex who won't stop calling at 1 AM and other frequent annoying calls.
Up until a few years ago, there was no official way via Apple to block these incoming calls without Jailbreaking the device. The best way to deal with them was just to ignore them when they called or send them to voicemail.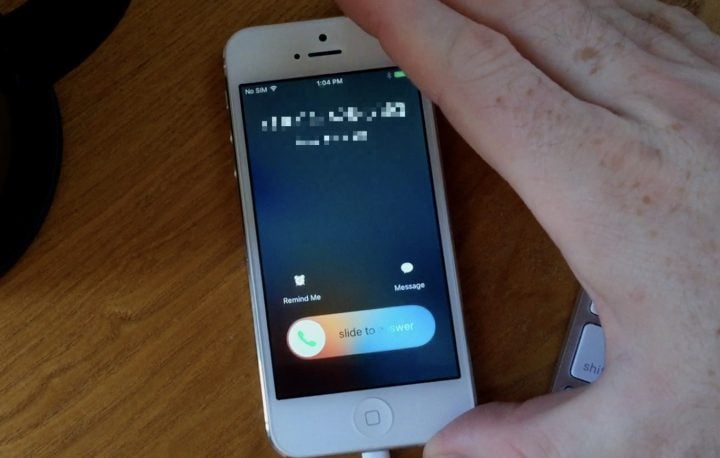 When iOS 7 arrived however, the ability to block individual contacts became available. The steps are the same for all iPhone and are very easy to perform and rid yourself of unwanted contacts again. This works on iOS 9 and on iOS 10.
How to Block Calls on iPhone
Here is a guide on how to block incoming calls from contacting your iPhone.
Watch the video above to learn how to block numbers from calling your iPhone.
Blocking Individual Contacts in the Phone App
To block a single caller on your phone, it is best if they have already tried to contact you before. In the case of a telemarketer or another unknown caller, you likely let the call go to voicemail and it should appear as a red missed call.
When you have a few numbers appearing on your Recent Calls screen, you will also notice a little Info icon to the immediate right of each number. Tapping this will show you Info about that caller including call time, the phone number and the option to add it to Contacts if it isn't already.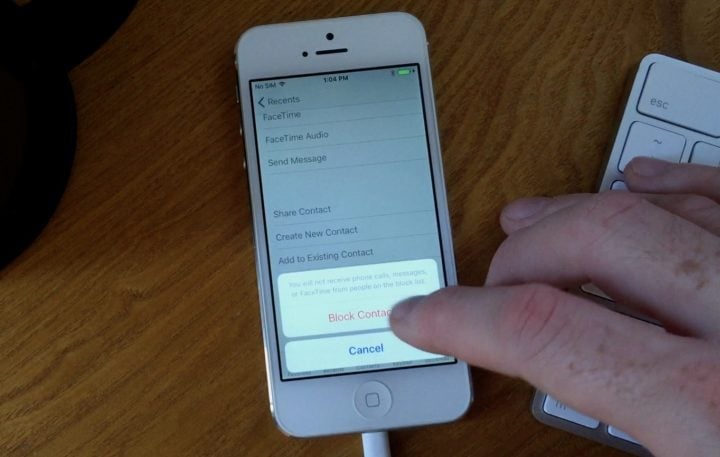 Scrolling down in this window will reveal Block this Caller. Tapping this will inform you that the caller has been blocked and now this individual will no longer be able to contact you.
Adding Numbers to a Contact
Another method I have used in the past for blocking mass numbers is adding any number I receive an unwanted call from to one Contact vcard. This is also a useful way to avoid answering calls when you are not able to be upgraded to at least iOS 7 due to the age of the iPhone you might be using.
Creating a Contact in your Phone called "Telemarketers" or "Do Not Answer" and then adding any subsequent calls to that contact card as different phone numbers will file them all together. Then by repeating the step above to Block this Caller, any and all phone numbers you've added to this contact card will be included in the block.
If you are not on a newer iOS, this labeling system will hopefully give you a visual to not pick up the call if one of these numbers tries to ring you again.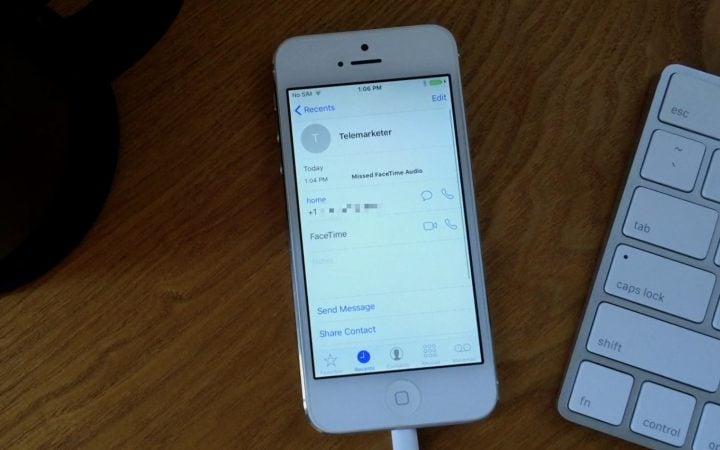 This is virtually the same step as blocking each call individually yet can be done as more of a batch solution instead of blocking each call.
Check Your Block List
There is always a possibility that you have accidentally blocked a contact you didn't mean to when you were attempting to block that pesky telemarketing number.
Navigate to Settings -> Phone -> Blocked to view all of the contacts that have been blocked by you in the Phone app.
Here you will be able to swipe to Unblock numbers if they were placed in this list by accident. If you are still on the Contact page when you blocked the call, tap Block this Caller again to be prompted to reverse your action.
Hopefully these steps were able to quickly guide you through blocking individual contacts from reaching your iPhone and lower the amount of nuisance calls you receive throughout your day.
Best iPhone 6s Cases, Covers & Skins
Speck CandyShell Clear iPhone 6s Case
The Speck CandyShell Clear is the first clear iPhone 6s case from Speck, and the first clear case from the company overall. This form-fitting, minimalist iPhone 6s case delivers a decent amount of protection with a military drop test 810G rating.
Speck assures us that the clear case will not yellow with use like many cheap clear case options. The clear finish is perfect for showing off your iPhone 6s color choice while protecting it.
Buttons move perfectly and are easy to find by touch and there is a raised front bezel to keep the iPhone 6s display off hard surfaces.
$34.95 at Speck

As an Amazon Associate I earn from qualifying purchases.