How to Change Alexa Name on Echo & Echo Dot
You can change the Alexa name on the Echo or Echo Dot to another word in just a few seconds. This is how to customize your Echo or Echo dot wake word.
By default, you say," Alexa," to wake up the Echo or Echo Dot. This is the standard, but it is easy to change.
If you have someone in your house with a name similar to Alexa, the Echo doesn't recognize you saying Alexa or are sick of YouTube videos activating your Echo this is what you need to do.
This is also awesome news for fans of Star Trek, who can now say, "Computer," to wake Alexa.
How to Change the Alexa Name on Echo
Officially you are changing the Alexa wake word, but for most users, this is just changing the Alexa name.
You need to open the Alexa app on your iPhone or Android. This will allow you to change Alexa settings, including the wake work.
Tap on the three bars in the upper left. Then on Settings and on your Echo or Echo Dot in the devices tab.
On this screen, scroll down until you see Wake Word. This is where you will see Alexa.
Now tap on this section. On the next screen, tap where it says Alexa and then choose one of the new words. The only other options at this time are; Amazon, Echo or Computer. After you make your choice tap on Save.
Once this is complete, test it by saying the new Wake Word. There is no further customization to this, but Amazon added Computer recently. We could see Amazon add other options to the Echo and Echo Dot with software, but it is unlikely that we will see lots of options added overnight. Before we get new Alexa wake words, Amazon must make sure the word works in a wide range of situations.
19 Cool Things Your Echo and Alexa Can Do
Stream Music From Spotify, Apple Music Amazon Music, Pandora & More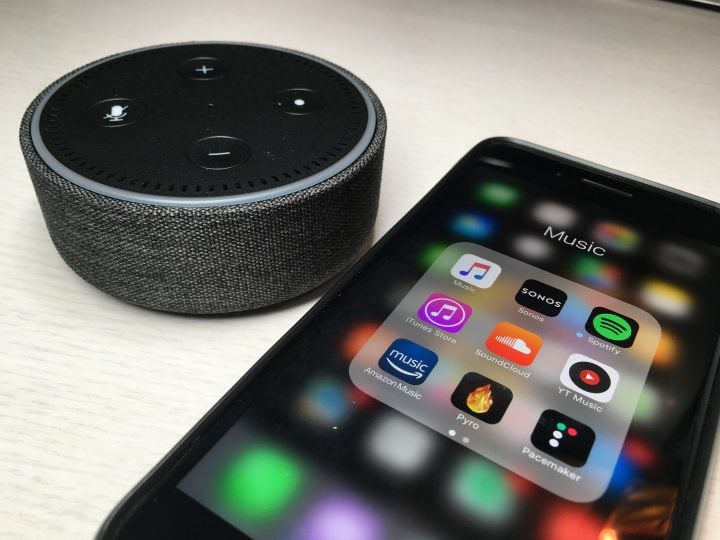 Alexa can stream music from Spotify to the Echo, Echo Dot or a paired Bluetooth speaker. You can also stream Amazon Music, Apple Music, TIDAL, Pandora, iHeartRadio or TuneIn radio to the Echo using your voice.
Open the Alexa app and tap on the menu in the upper left. Tap on Settings and then on Music & Media. Tap on the account you want to use and then link to your account by logging into the account. You need to have Spotify Premium installed for this service to work with Spotify.
You can log into all the accounts you have and when you ask Alexa to play you can say "on Spotify" or on a different service to choose where to listen. On the bottom of this page, tap on Choose default music services to pick the service Alexa should use if you don't specify.

As an Amazon Associate I earn from qualifying purchases.