How to Change Your Pokémon GO Account Name
For Pokémon GO players, there are only a few things more sacred than their line-up of digital creatures. Before the game launched, many wondered whether Niantic Labs would allow them to customize their in-game Trainers. The developer delivered some customization features, including the ability for players to make their own Pokémon GO account name.
Naming your Trainer helps you identify with them and see them as your own creation, not some character template that a game development team made for you. Pokémon GO is all about breaking down the barriers that are typical in role-playing games. GPS technology allows the game itself to know where players are – there are no joysticks with a tiny character that you need to move around a map. Augmented reality technology puts the Pokémon that you're about to capture right in front of you – sitting in their living room or sidewalk.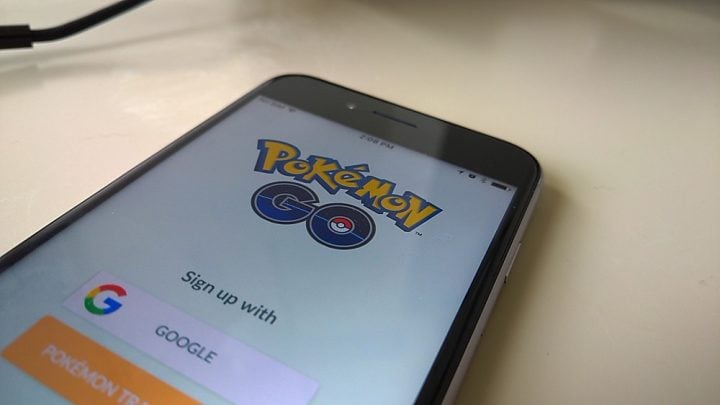 Read: 12 Pokémon GO Facts & Features from Testers & Players
When Pokémon GO launched, players were required to add a custom Pokémon GO account name. Unfortunately, Niantic didn't offer a way to change that name after the game's beginning. Lately, the studio has begun addressing some of the issues from the game's launch, including this one. Beginning with the latest update, users can finally change their account name in Pokémon GO. Here's how.
Before We Begin
Before we begin. There are some things you should understand about changing your Pokémon GO account name. First, if you're familiar with how name changes work in other games, you know that you'll want to think about making any name change before you actually do it. That's because Niantic Labs isn't launching a complete system for Account name changes.
Players can change their Pokémon GO account name just once, Niantic confirms. After that, they won't be able to do it again. After a Pokémon GO account name change, players should be able to login and see all of the items and creatures they've collected. Changing your Pokémon GO account name doesn't mean throwing away all of the progress you've made in the game thus far.
Read: How to Find Pokémon GO Plus in Stock
Today, you see your Pokémon GO account name in the bottom-left corner of your smartphone's display. Others might see it as you take over the Gyms in your neighborhood and leave strong Pokémon there for them to battle. Whatever name you decide on, make sure that it's not offensive. Niantic hasn't said what it'll do to those that choose offensive Pokémon GO account names, but it's best if you don't have to find out first hand.
Changing your Pokémon GO Account Name
Open the Pokémon GO app on your smartphone or tablet. If you haven't opened the game in a while, you may find that you need to login again using your Trainer Account or Google Account. This is because the recent app update forces players to login into their account again. To be clear, your Trainer Account and Google Account are separate from your Pokémon GO account's Trainer name. Your friends and other members of the game's community will never see the account that you use to login into Pokémon GO.
Don't worry about checking the iTunes App Store or Google Play Store to make sure that you have the latest version of Pokémon GO. The game will let you know when it needs an update. The game itself won't let you inside until you've updated it.
Tap on the Pokeball icon along the bottom edge of your screen in the center.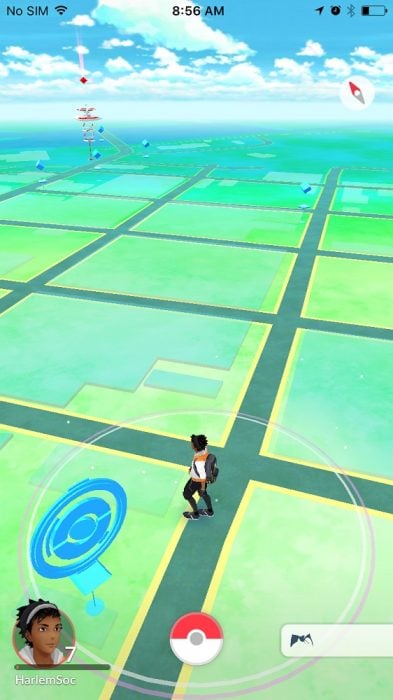 Now tap on the Settings icon in the top-right hand corner. It's represented by a cog.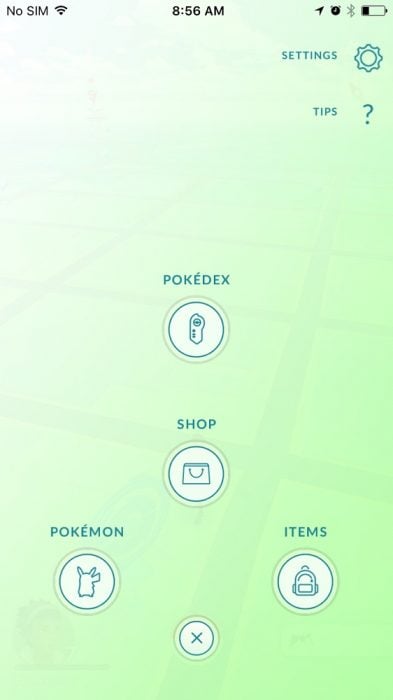 Welcome to the Pokémon GO Settings area. The option you're looking for is not at the top of your screen, but towards the bottom. Look for Change Nickname in the list of options.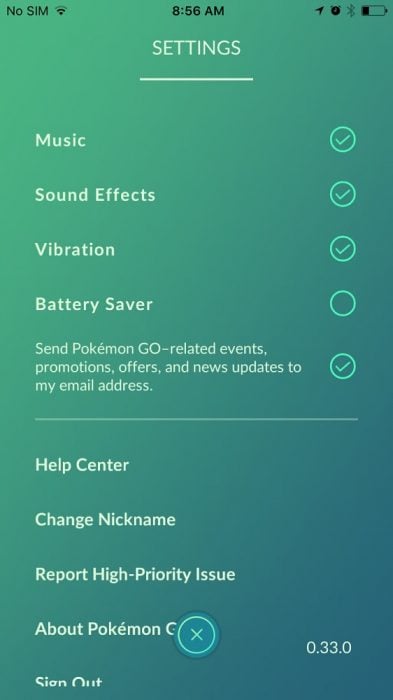 Next, you'll get a pop-up asking you if you're sure that you would like to change your Pokémon GO account name. If you still want to make the switch, tap Yes. Again, note that you can only make this change once.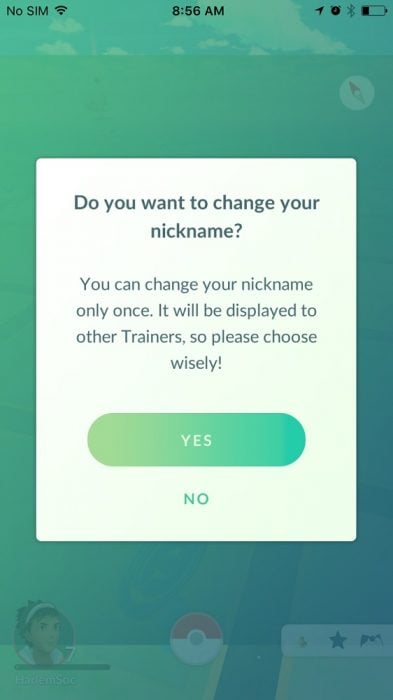 Go ahead and use the iPhone or Android keyboard to type in the new Pokémon GO account name you'd like to use.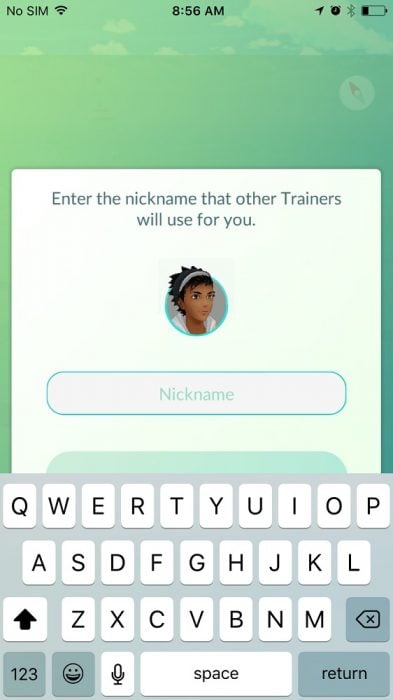 Again, the game will ask you if you're sure that you want to make the change. If you're still sure, tap Yes.
Now confirm the name that you typed in by tapping Yes.
Read: 6 Pokémon GO Tips to Level Up Faster
One thing that Niantic doesn't make clear in the details surrounding name changes that it published is that Pokémon Go Account names are global and unique. Because they're used to identify individual players, no two players can have the same account name. If the Pokémon GO account name that you've chosen is already being used by someone else, you'll need to try another name. You'll need to keep trying until you find a variation that isn't taken by someone. If you can't find a variation that you like, you can cancel the name change and continue to capture Pokémon and take over Gyms using the name that you have now.
12 Pokémon Go Facts & Features From Testers & Players
PokeStops & Gym Locations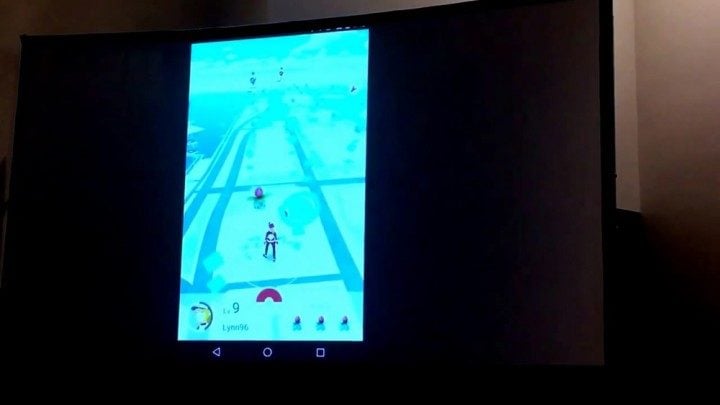 A recent question and answer session on the Silph Road confirms that Pokémon Go currently uses 30% to 50% of portals that were present in Niantic's last game, Ingress. Pokémon Go maps these over real-world landmarks that players have to walk to.
PokeStops and Gyms are real-world locations that players go to pick up items and battle the creatures left behind by other trainers. Police departments are already warning players of the game to stay away from their stations, according to VG247.