How to Do MyPlayer Face Scanning in NBA 2K17
Every yearly release of NBA 2K comes with dozens of feature upgrades. No recent feature has pleased or tortured fans of the series in recent years more than face scanning. NBA 2K17, this year's entry in the franchise, includes some big changes for face scanning and MyPlayer, changes that Visual Concepts hopes will streamline the process.
With both Sony and Microsoft offering up camera accessories, Visual Concepts conceived face scanning as a sort of easy access ramp for the MyPlayer experience. Instead of fiddling with individual settings, MyPlayer newcomers could use the cameras attached to their Xbox or PlayStation to scan in their face. The game would then do all the hard work. It examined their facial features and then it was supposed to add that face in MyPlayer. It worked sometimes. Other times, gamers ended up with players that didn't look remotely close to them.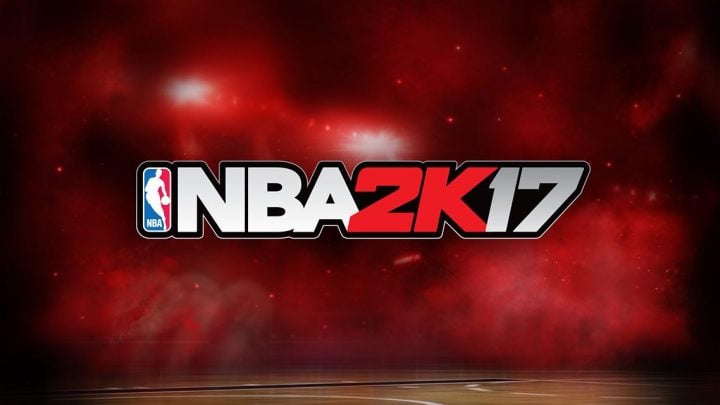 Read: My NBA 2K17 & NBa 2K17 The Prelude Release Arrives
In NBA 2K17, Visual Concepts ditched support for the video game console cameras. That is to say that you won't be able to capture a Face Scan using the Kinect sensor for Xbox One or the PlayStation Camera. You'll need internet access and a modern smartphone.
Getting Your Face Scan in NBA 2K17
The first part of getting your face scan into NBA 2K17 involves your smartphone. You'll need to register for and setup the newly refreshed MyNBA 2K17 app from the Google Play Store and iTunes App Store. The app is absolutely free. Have your login details for Xbox, PlayStation or Steam at the ready.
Once installed, open the app on your device's home screen.
Inside the app, flip the switch from MyTeam Mobile to NBA 2K17.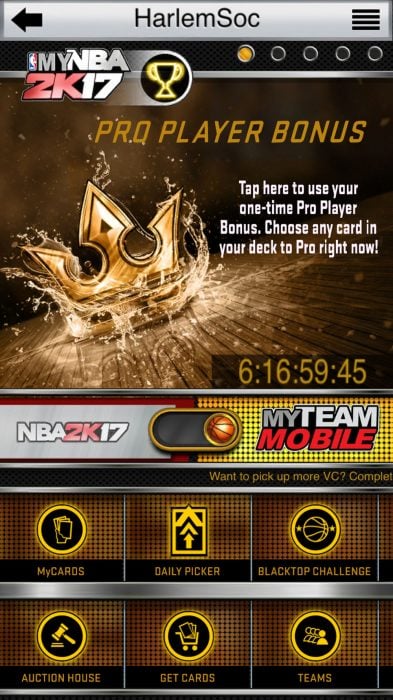 Because the app needs a way to communicate with the copy of NBA 2K17 that you purchased, flipping the switch will force the app to ask you to login with your Xbox Live, Steam or PlayStation Network credentials. Go ahead and do that now.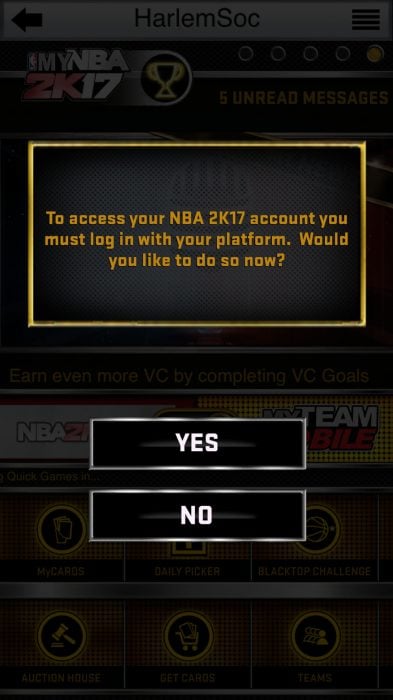 After completing all the prompts you are dropped to the app's home screen. Tap Scan Face.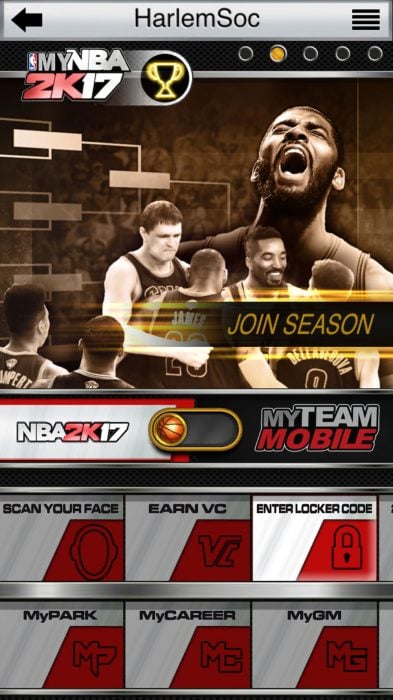 Agree to the Terms of Service for Face Scans. You'll also need to give the app permission to use your device's camera.
Keep swiping from left to right until you see the blue button that lets you begin your scan.
You'll slowly need to move your head from left to right. Your phone will begin automatically capturing pictures of you as it senses movement. Visual Concepts encourages users to have friends hold their phone and take the scan instead of holding it to their face themselves, but either works. If you keep getting distorted scans, try doing the scan outside or some place in your home that has more natural light. Take of any hats, jackets or glasses that you might be wearing.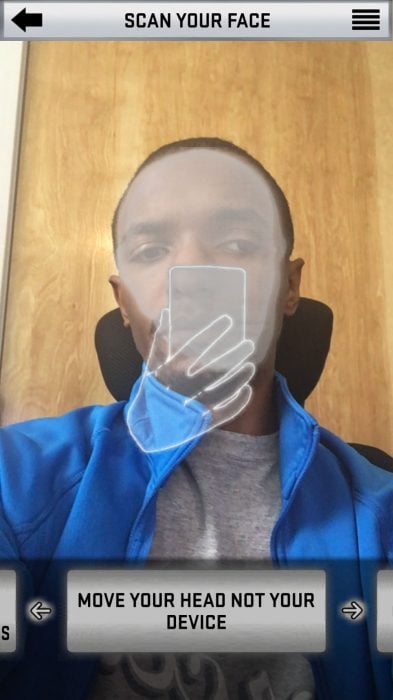 When you're done. Select Upload Images.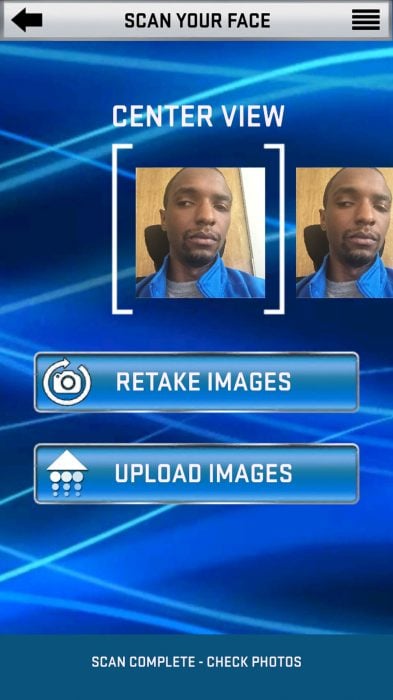 Using Your Face Scan in NBA 2K17
Now you need to move on to the game itself.
Go into the MyPlayer area and select Edit Player from the list of options.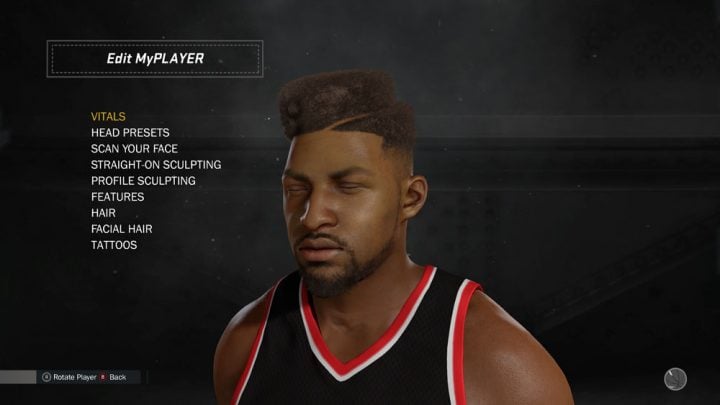 Now select Scan Your Face. At this point, the game will reach out to 2K servers and begin analyzing the pictures that you took with the MyNBA 2K17 app. As the game starts to use the scans, the meter bar at the bottom of your screen will fill.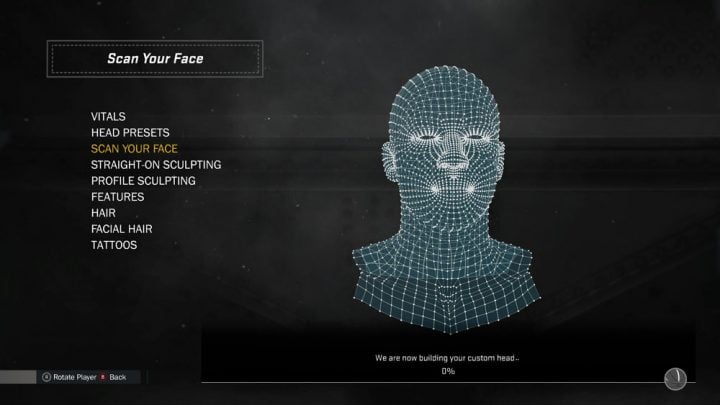 Text above your finalized scan gives you an indication of how well your scan went. For example, the game noted that ours was above average detail. Your scan will still look pixelated until its used to form your character's face. Select Ok when the scan is done.
Now your scan should be in final form. Using the joysticks on your controller, you should be able to rotate the face from left to write and gauge how it turned out. If there are any imperfections that you aren't comfortable with, pull out your iPhone or Android device and try doing the facial scan again.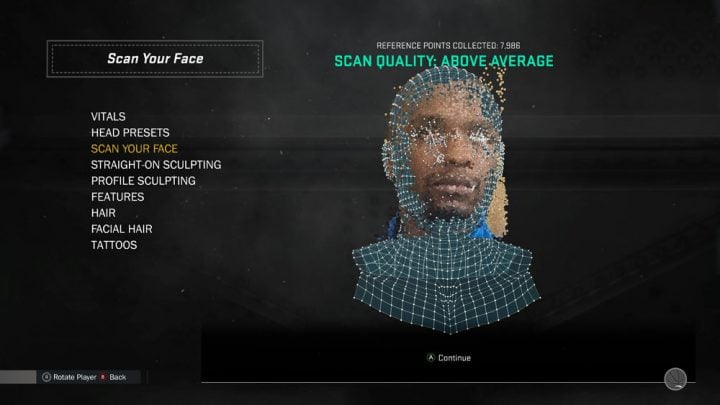 Because scanning only looks at your facial features, you'll need to add hair and adjust any attributes that aren't to your liking. Once you attempt to leave the MyPlayer editor you'll be asked to save your progress.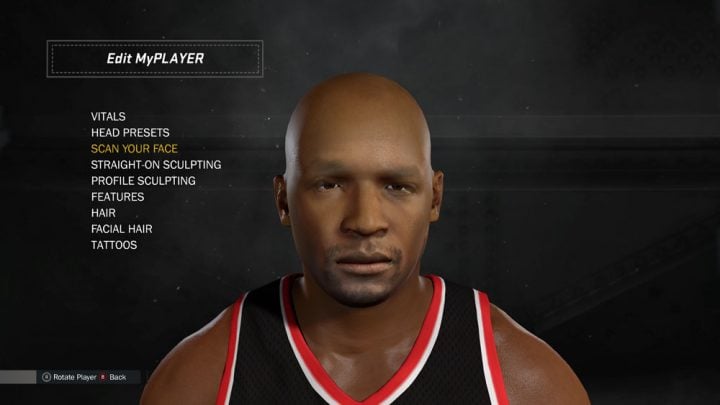 That's all there is to MyPlayer Face Scans. Clearly, Visual Concepts hasn't made the entire process more streamlined, but it does appear the studio has worked behind the scenes to address some of the distortion issues that plagued the franchise in the past.
NBA 2K17 Features: All The Reasons You Should Buy This Year's Game
NBA 2K17 Features: Guest Teams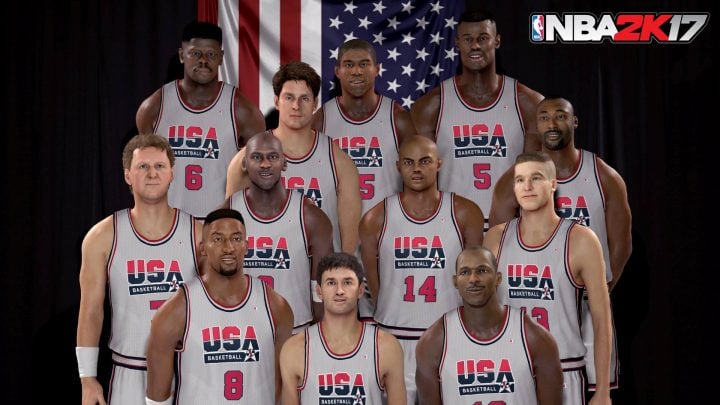 Everyone loves the league's most iconic teams but getting them into NBA 2K wasn't easy. The game's rosters stay in sync with the real league's roster. Unless 2K Games adds them, there's no way you're getting your hands on the classic Chicago Bulls line-up.
The NBA 2K17 features list includes a few team rosters that lovers of the game will already be familiar with. The entire team for the 1992 USA Basketball Men's National Team is getting treated as downloadable content. Those that pre-order the game get the team roster at no additional charge. Also known as the Dream Team, Michael Jordan, Magic Johnson, Charles Barkley and Christian Laettner are included. The latter two haven't been available in a NBA 2K game before.
Players don't have to use the Dream Team if they don't want to. The 2016 USA Basketball Men's Team is available, along with the Australian Boomers, developer Visual Concepts confirms.