How to Find Pokémon GO Plus in Stock
This summer's release of Pokémon GO is probably the most excitement we'll see in mobile gaming all year. Certainly, the game would be a contender for Most Anticipated launch. Nintendo and developer Niantic Labs began teasing Pokémon GO late last year. It wasn't until this year that users got the chance to try the game's mechanics during the Field Test. With launch having finally arrived in some countries, Nintendo is getting serious about a related release, the launch of the Pokémon GO Plus.
Pokémon GO Plus is a tiny accessory for smartphone owners that want to experience the game, but don't want to spend their entire walk staring at their phone. It offers shortcuts for capturing creatures and managing basic Trainer activities. Pokémon GO Plus pre-orders kicked off earlier this year, but you could miss out on the accessory if you're not careful. The tiny Bluetooth accessory is in high-demand; that's despite its somewhat lofty $34.99 price tag. The Pokémon GO Plus can be clipped on to clothing or worn on a wrist thanks to an included band. Nintendo anticipates some users clipping it to their bags.
Read: Pokémon GO Plus Pre-Order Details
Pokémon GO is the latest in a series of smart steps into mobile for some of Nintendo's most popular franchises. The game keeps the same philosophy and ultimate mission as past games. Nintendo and Niantic are hoping that they can get users to explore their neighborhood and city, all in the name of finding and capturing as many creatures as possible. Evolutions are handled by special shards that players save up. Items are dropped at different PokeStops worldwide. The game's built-in shop lets users spend real money to improve on their experience.
Finding the Pokémon Go Plus won't be an easy task.
Where to Find Pokémon Go Plus
Amazon and GameStop have both offered Pokémon GO Plus pre-orders in the past. The latter seems to have a decent amount of the accessory available at its stores.
If you're an Amazon shopper already, do yourself a favor and sign up for an email notification for when Pokémon GO Plus purchases have returned. You'll save yourself the trouble of checking the website every day or forgetting and losing out when pre-orders come back. Unfortunately, GameStop doesn't offer the same option through its website. You will need to keep checking back every so often to see if the site actually gets more of the accessory. The company also suggests calling its stores to see what's available there.
Some users are turning to online shopping bazaar eBay for Pokémon GO Plus, but you shouldn't if you want the best deal. eBay itself doesn't sell the accessory, but those that managed to get a Pokémon GO Plus pre-order before they ran out at Amazon and Best Buy are offering their device up for sale. Pricing has become outrageous there. The starting prices seems to hover around $70, with some sales going as high as $100. There are some expensive outliers too. For example, one Pokémon GO Plus with a Buy it Now option is demanding $489.99. Again, the Pokémon Go Plus costs $34.99 normally.
Pokémon Go Plus Inventory Tracker
There's also the matter of an inventory tracker. NowInStock provides shoppers with an updated look at where they can find popular items. The site recently added a tracking page so that shoppers can know when Pokémon Go Plus is in stock. NowInStock checks retail stores every five minutes, roughly.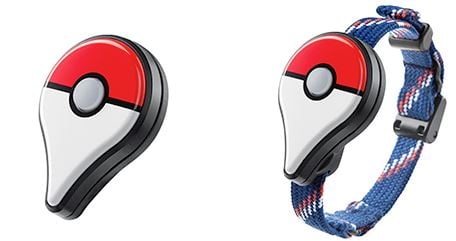 Read: Pokémon Go Release in 2016: What We Know Now
Good luck finding the Pokémon GO Plus in stock. Hopefully, Nintendo is able to produce a second wave of the accessories if it's already managed to deplete the first. Pokémon GO Plus is available right now in New Zealand, Japan, the UK, Australia, Canada and most of Europe.
This being the 20th Anniversary of the Pokémon franchise, Nintendo has plenty more in store for users. It's still giving players of the Nintendo 3DS and 2DS games access to all sorts of mythical creatures through a giveaway online. The company has a release even more important than Pokémon GO planned for this fall. That's when the company plans to launch Pokémon Sun and Moon a fresh take on the main franchise. It'll be available on both the Nintendo 3DS and Nintendo 2DS.
12 Pokémon Go Facts & Features From Testers & Players
PokeStops & Gym Locations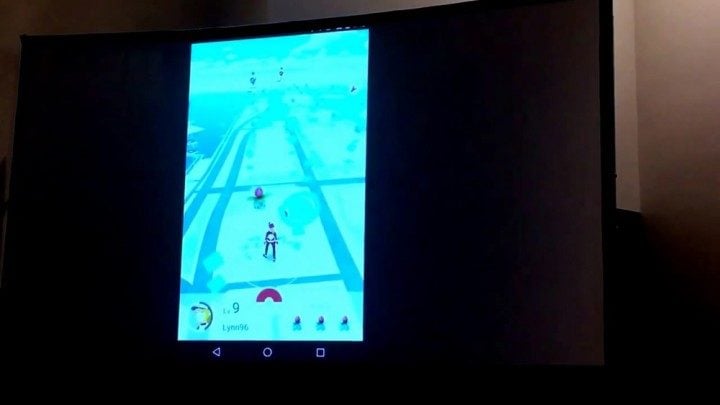 A recent question and answer session on the Silph Road confirms that Pokémon Go currently uses 30% to 50% of portals that were present in Niantic's last game, Ingress. Pokémon Go maps these over real-world landmarks that players have to walk to.
PokeStops and Gyms are real-world locations that players go to pick up items and battle the creatures left behind by other trainers. Police departments are already warning players of the game to stay away from their stations, according to VG247.