Android 8.1 Problems: 5 Things You Need to Know
Google's latest Android 8.1 update might fix your issues, but it could also cause issues if you own a Nexus 6P, Nexus 5X, or Pixel C.
As we push toward the end of the year we continue to hear and see complaints from Nexus and Pixel users running the latest version of Android Oreo. Some of these issues have carried over from previous versions, some of the problems are brand new.
Google's latest Android 8.1 build, the December security update, have ironed out performance for some Nexus and Pixel users, but many others are running into bugs and other issues.
With that in mind we want to take a look at the most important things to know about the Android 8.1 problems plaguing the Nexus 5X, Nexus 6P, and Pixel C tablet.
This walkthrough takes you through the current list of Android 8.1 problems, some resources that might come in handy should you run into issues with Android 8.1, and a quick look at what's next from Google.
Prepare for Your Android 8.1 Update
It's tempting to install a new Android update the second it appears for your device. However, some of you (read: non-power users) would be wise to do some prep work before you start the download process. A little prep work will go a long way toward preventing Android 8.1 issues.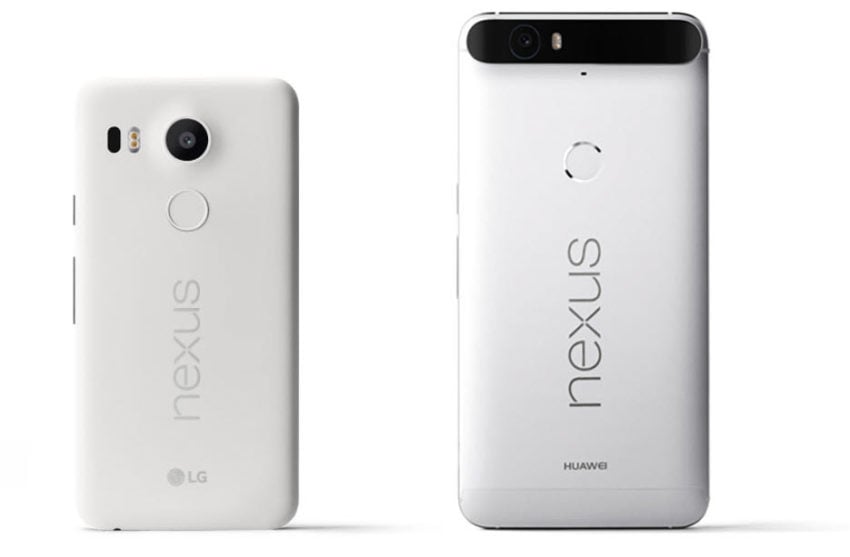 You can't predict how the latest Android 8.1 build will perform on your device. Some of you might see a performance boost, others might run into a host of bugs. This is precisely why you should prepare for this version of Android 8.1 and the new builds Google will release in 2018.
We recently put together a guide that will take you through the pre-installation process we use before we install Android software on our Nexus and Pixel devices. We got through the latest Android 8.1 upgrade without any major issues.
If you don't have a ton of time to spend prepping your device, just be sure all of your files are backed up before proceeding with the current Android 8.1 update build.
Pixel & Nexus Android 8.1 Problems
Some Nexus and Pixel owners are running into problems installing the software. If you're experiencing issues with the installation process, take a look at our guide. It will walk you through it all.
I swear Google is behind making my nexus 6p unbelievably slow and drains a full battery in two hours, just to confess me to buy their upcoming new phone.

WHICH I WILL PROB BUY. Nice work Google.

— Abdullah Al-Judaybi (@fbr1881) October 2, 2018
Installation issues aren't the only problems popping up for Nexus and Pixel users. We're also hearing about issues with sound, problems with first and third-party apps, reboots, lag, lockups, severe battery drain, issues with the Camera, fingerprint sensor problems, and various Enterprise issues.
We expect to see additional issues popup in the near future as the current Android 8.1 roll out expands.
Where to Find Feedback
Current and prospective Android 8.1 users should keep an eye on feedback as we push into the fall.
We're starting to see feedback emerge on social media sites like Twitter and we've seen plenty of Nexus and Pixel users share their thoughts on Android 8.1's performance on YouTube.
You'll also find useful feedback emerge on Google's Pixel Help Forums, Google's Nexus Help forums, XDA-Developers, and Android forums like Android Central Forums.
Short-term feedback is useful, but make sure keep an eye out for long-term feedback from Android 8.1 users.
We've put together our impressions of the Nexus 5X Android 8.1 update and they're worth a look if you're feeling leery about the move from Android 8.0 to Android 8.1 or from one Android 8.1 build to another.
How to Fix Nexus Android 8.1 Problems
If you run into Android 8.1 problems on your Nexus or Pixel device your first instinct might be to get in contact with Google. That's certainly an option, but you should try and fix the problem on your own before getting in contact with customer service.
We've put together a list of fixes for the most common Android Oreo issues. Our list includes fixes for Wi-Fi issues, Bluetooth bugs, and abnormal battery drain and it's worth a look if you don't have any fixes of your own.
If our list doesn't have the fix you're looking for, head on over to Google's official Nexus Help Forums or Google's Pixel Help forums. There are a ton of knowledgable users over there and you might be able to track a fix down within minutes.
Google's June update arrived with improved Bluetooth performance, Wi-Fi performance, and a fix for a proximity sensor bug. The company's July's update delivered improvements to the consistency of Wi-Fi connections with certain routers. If you're dealing with those issues, and you're on an older Android 8.1 build, you'll want to upgrade.
If you haven't done so already, make sure you get familiar with Android's downgrade process. Downgrading to an older version of Android could help improve your device's performance.
What's Next
At this point, if you own a Nexus 6P, Nexus 5X, or Pixel C tablet you can't rely on Google to fix your issues. The company hasn't confirmed Android 8.1.1 or Android 8.2. And with Android 9.0 out for Pixel devices, we aren't expecting a surprise release.
Google's also stopped regular support for the Nexus 6P and Nexus 5X. The devices likely won't get any security updates moving forward which means you'll need to be extremely proactive if and when you run into issues with your software.
If you're running into Android 8.1 issues on a Pixel or Pixel 2, Google's released its Android 9.0 Pie update bringing new features, enhancements, tweaks and fixes to these devices.
The Nexus 6P, Nexus 5X, and Pixel C won't get upgraded to Android Pie.
7 Things to Know About the December Nexus 5X Update
Nexus 5X December Update Impressions & Performance
Before we get into an early look at the December Android 8.1 build's performance on the Nexus 5X, a few notes about the installation process.
If you're currently running the latest Android 8.1 build, and we assume most of you are, it shouldn't take long to transition from the version you're currently running to the new build. It took us just a few minutes to get the software up and running on our Nexus 5X.
We've been using the Nexus 5X's December Android 8.1 Oreo build for short time and the update is performing well in key areas including battery life, connectivity, and UI speed.
We haven't noticed any major changes on our Nexus 5X since moving from the November build. That's a good thing. We didn't run into any major problems with last month's update.
Battery life continues to hold up nicely and we have yet to run into any horrible drain during our time on Android 8.1. If you do start to encounter battery life issues, take a look at our guide to fixing bad Android Oreo battery life.
We've been able to connect the Nexus 5X to multiple routers including eero mesh Wi-Fi. So far, the speeds are fast and reliable.
We've also successfully connected the Nexus 5X to several Bluetooth devices including headphones and speakers.
The Nexus 5X in our possession feels pretty fast with the December build on board. It's still early, but animations and transitions are smooth and we haven't experienced any lag or general sluggishness.
The December update feels stable on our version of the Nexus 5X. That said, if you're feeling leery, you should think about waiting for long-term feedback emerges.