How to Fix PS4 Disk Reading Problems
This guide will show you what to do if you run into PS4 disk reading problems after installing a recent PS4 update. A recent PS4 update delivered an issue with reading PS4 games when the console comes back from rest mode, but there is an easy fix.
PS4 updates come sporadically and the latest one isn't a major update, but it does include a big bug for some users. In early July a PS4 update to 2.55 arrived as a free download for PS4 owners. Many users are already on this software thanks to auto-update features that install the update when the console isn't in use.
[contextly_sidebar id="KinrrWakCP6rC7VVrE3GYja11zNIWcwE"]
Sony lists the new PS4 2.55 Update features as, "System software stability during use of some features has been improved", but there is one other added change with the upgrade.
If your PS4 will not read a new disk when you put it in, you are not alone. This is an increasingly common problem with the PS4 on 2.55. This only seems to effect new disks, as those you already have installed work fine for most users.
[contextly_sidebar id="Gp1qH4qqzTfO4LQt7r7JtStd2iHA3XYK"]On Reddit HOLYPOTATAO writes, "It started when I got ESO a few days ago, it wouldn't register I put it in the disk tray." and Cademus chimes in with his problem writing, "Happened to me with Arkham Knight yesterday. Tried a different disc, would read it."
Attack of the Fanboy also reports on this problem, and notes that after a restart the PS4 will beep three times. This is typically a sign that there is something wrong with your PS4, but in this case the game was installed and ready to go.
One of the most common reasons for PS4 disk read errors on the 2.55 update is pressing the eject button to wake the PS4 up. Some users report this problem even without pressing the eject button. When you press the eject button to wake on PS4 2.55 the disc may not actually eject, but you will not be able to install the game.
To fix the PS4 disk read problems on PS4 Update 2.55 you will need to restart your PS4 completely. Don't just put the PS4 to sleep. Instead choose to shut it down completely, wait a minute and then turn it back on. This should fix the PS4 disk read errors.
Some users are also seeing the PS4 eject problems, when there is no disc inserted or the PS4 trying to grab a disc that ejected seemingly at random. Use this guide to fix PS4 Eject Problems.
We'll need to wait for a PS4 2.56 or higher PS4 Update for a full fix to this PS4 problem. Even though it is annoying, this PS4 problem will not break your console in the meantime.
15 Exciting 2015 PS4 Games
MLB 15 The Show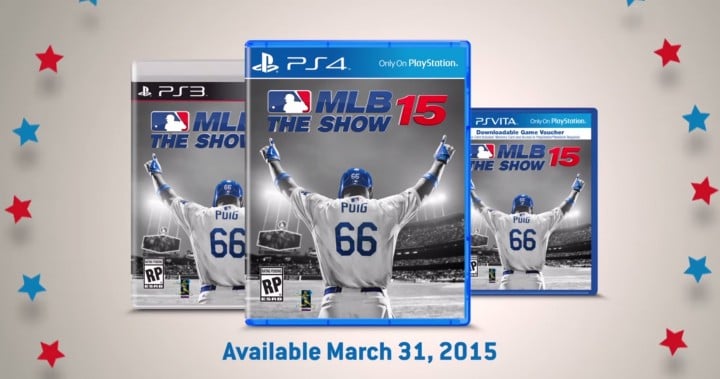 MLB 15 The Show Release Date - March 31st Confirmed
Sony is the undisputed king of baseball games with MLB The Show and we know that MLB 15 The Show is coming in early 2015. Sony just shared five key details about MLB 15 the Show and gamers are excited.
MLB 15 The Show is a PlayStation Exclusive, that is coming to the PS4, PS3 and PS Vita. There is a chance that this will be one of the first big hits among the 2015 PS4 game releases. I
Watch the MLB 15 The Show teaser video above for a glimpse at what's new.

As an Amazon Associate I earn from qualifying purchases.