How to Fix Xbox One X 4K Problems
You purchased an Xbox One X because you wanted to play 4K games on your television. That's why fixing Xbox One X 4K problems is so crucial.
A more powerful graphics card, more RAM and new processor are what make 4K games on the Xbox One X possible. Unfortunately, issues with your television and the software installed on your console can keep you from enjoying games at full resolution. Even when the console is working, it's possible that you're trying 4K with the wrong games or still need to download the right files.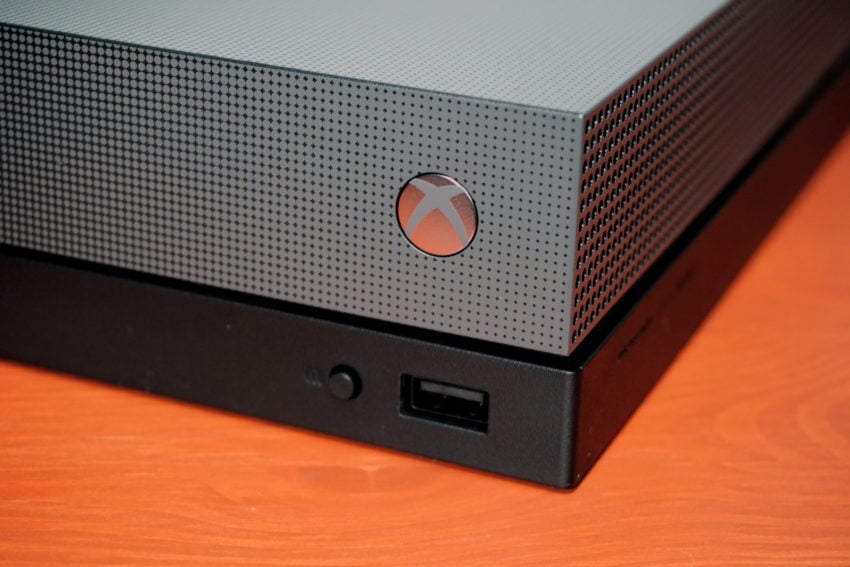 Read: Xbox One X vs Xbox One S: 5 Reasons to Upgrade
Use this breakdown of Xbox One X 4K problems to get your console working correctly and your favorite games ready to play at full 4K resolution. Gotta Be Mobile will continue to update this breakdown with new Xbox One X 4K problems and fixes as more people pick up the new console.
How to Fix Xbox One X Not Switching to 4K Resolution on Your TV
To play Xbox One X 4K games, you need your new console to acknowledge that it's connected to a 4K television. This doesn't happen if you plug the console into just any HDMI port because most TVs only have two 4K HDMI ports that run at 60Hz or more. Connecting your Xbox One X to any port besides that one will force it into standard HD resolution.
Make sure your television is connected to the right port. You should see a 4K @ 60hz label beside it. If your TV doesn't have any of its ports labeled, read through the instruction manual that came with it.
Once you've connected your Xbox One X to the right port, confirm it supports all the features you expect it to. Press the Xbox logo on your controller to open the Xbox Guide.
Inside the Xbox Guide, select the Settings cog in the top-right corner.
Select Settings again in the menu.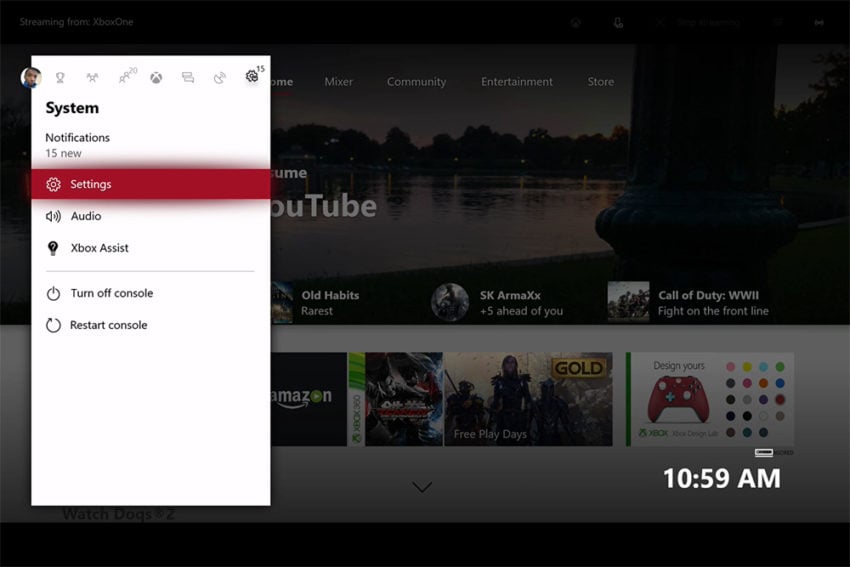 Now select Display & Sound.
Then select Video Output.
Now change the TV resolution to show you 4K UHD. If there's no issue with your hardware setup, your console will ask you to confirm the change without issue.
If there is a problem, you will get a notification like the one below breaking down why your Xbox One X can't switch into 4K mode.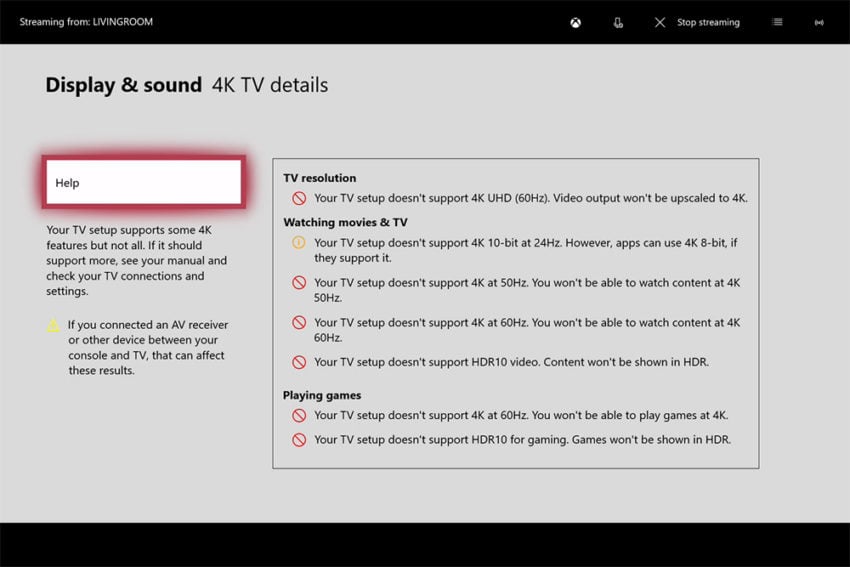 How to Fix Your Xbox One X 4K Games
If your title doesn't look as impressive as you imagined it, would confirm it's one of the official Xbox One X enhanced games that offer faster frame rates and improved graphics on a 4K television.
Read: Xbox One X Enhanced Games: What You Need to Know
Check Gotta Be Mobile's complete list of Xbox One X enhanced games to make sure it's being updated by its developer. If the game does support enhanced graphics, connect your Xbox One X to Xbox Live. Go to the My Games and Apps area to confirm you have the latest 4K game updates. These files are huge, so don't attempt to download them by tethering your iPhone or Android device to your system.
Note that even if the game is getting an Xbox One X update, you may still see HD graphics for now. Some games, like Quantum Break, Halo 5 and Assassin's Creed Origins already have their 4K updates. Halo: The Master Chief Collection and Forza Horizon 3 won't get their 4K updates until sometime in 2018.
How to Fix Xbox One X 4K Storage Problems
As you begin to fill your Xbox One X with games, expect severe storage problems. The Xbox One X has a 1 TB hard drive inside and it's going to fill quickly with 4K game updates. Forza 7, one of the first games to get a 4K game update, takes up 100 GB of storage space on the console itself. The more 4K games you have in your library, the quicker your storage will fill.
If you run out of storage space on your Xbox One X, buy one of the best Xbox One X hard drives. Your console will format the drive so that it can store games on it.
Read: How to Add a Hard Drive to Xbox One for More Storage
How to Get Xbox One X 4K Videos
You need 4K video apps and 4K content to use your Xbox One X's 4K video output. Today, there are four ways to get that content.
The disc drive on the front of your console can play 4K Blu-ray movies. Insert your movie and your console will automatically download the Blu-Ray app it needs from the Microsoft Store.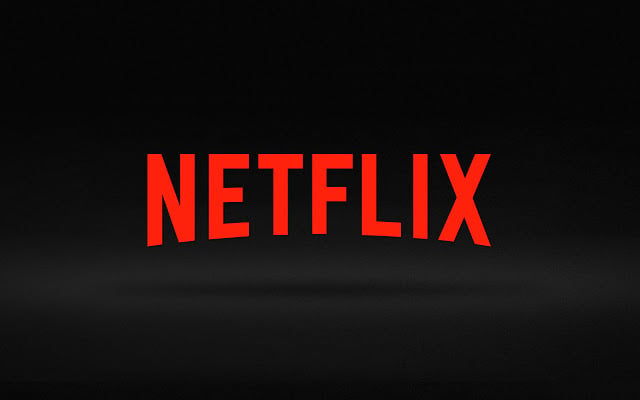 You can buy 4K Blu-ray content from the Microsoft Store too. Before you buy anything, make sure you're logged into the same Microsoft Account that you used to set up your Xbox One X.
The other two ways to get Xbox One 4K videos are streaming apps. Both Netflix and Amazon Prime Video offer 4K video streaming for their original shows. Sign up for either subscription online and download the apps to your console. Netflix charges $13.99 to access 4K streaming, but everyone with an Amazon Prime Video subscription gets access to that service's 4K library. Prime Video costs $8.99 a month.
9 Best Xbox One X Accessories You Need In Your Life
Xbox One Media Remote - $24.99
Covered in soft-touch plastic, the Xbox One Media Remote is a must-buy for anyone that does more than just play games on their console.
The Xbox One X comes with access to dozens of media apps and it supports 4K video streaming from Microsoft Movies & TV, Netflix and Amazon Prime Video. If you buy the Xbox One Media Remote you, or a family member, can navigate these entertainment apps without the Xbox One Controller. The remote's buttons are large and a directional pad allows for easy app navigation. An accelerometer turns on lights inside the media remote so that you can see the button you need before you press the wrong one.
Target sells the Xbox One Media Remote for $24.99.