How to Get Free Madden 20 Twitch Prime Loot
When you sign up for Twitch Prime, you get free Madden 20 loot. This is how you can sign up for Twitch Prime for free, and what you get for Madden 20 Ultimate Team.
Twitch Prime is free with your Amazon Prime subscription, even the Student Prime membership, and you just need to turn it on when you link your Twitch account with Amazon.
Once you do this, you can get free in-game loot in a variety of games including Madden 20.
With Madden 20 Twitch Prime Loot, you get Jim Baker for Madden Ultimate Team. This is an NFL Legend card that includes the X-Factor Freight Train. This means he is more likely to break the next tackle.
Twitch also offers a second Madden 20 loot option, that will drop in the near future. There are no details on what this includes, but typically we see high-value items as part of the bonus.
We could see another specific player or even weekly bonus drops for Twitch Prime members. When you sign up for this first drop, you automatically are registered for the second.
9 Reasons Students Need Amazon Prime & 4 Reasons They Don't
Free Two Day Shipping, Same Day Delivery & Prime Now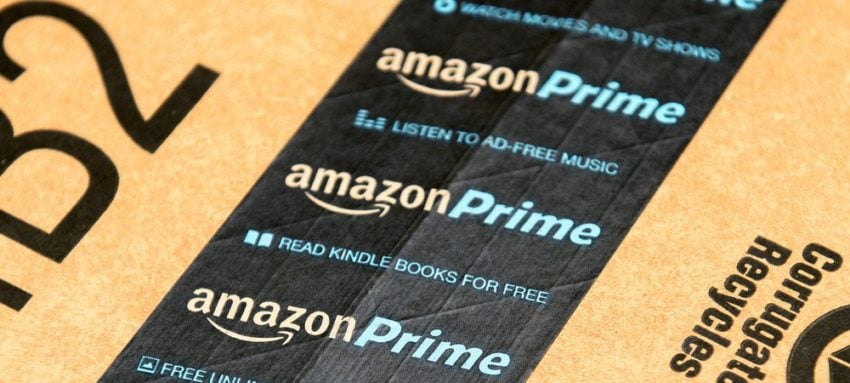 One of the biggest benefits, and the most well known, is free two-day shipping with Amazon Prime. Lesser known are the options for same day delivery and prime now delivery in select areas.
This is an excellent benefit or students who may need to order class items, health and beauty items and even snacks for quick delivery while on a busy week. It can also help with getting things delivered to your dorm or room without long waits or without messing around with public transit for bigger items or big shopping trips.
In some areas you can even get same day delivery or Prime Now delivery for faster delivery options. In select zip codes you can order from a selection of items and get free same day delivery with orders over $35.
Prime Now offers super fast deliver with in two hours free for Prime members, or within an hour for a fee. This is only available in select areas and not all items are eligible, but there are a lot of options. You can also get free delivery from your local Whole Foods including produce, meat, seafood and more.