Every video game worth playing for longer than just a few days has an economy at this point. NBA 2K17, this year's must-have basketball simulation, is no different. The franchise added Virtual Currency years ago; today that currency is used for buying MyPlayer enhancements and more. Getting NBA 2K17 VC is crucial.
Luckily, developer Visual Concepts makes it relatively easy to get your hands on VC. In the game itself, users need only create a MyPlayer, then run that player through a few seasons to start stacking up Virtual Currency. There are all sorts of other wrinkles too, like endorsement deals to consider on your MyPlayer's off days. Away from the game, you can earn NBA 2K17 VC using the refreshed companion app for the game.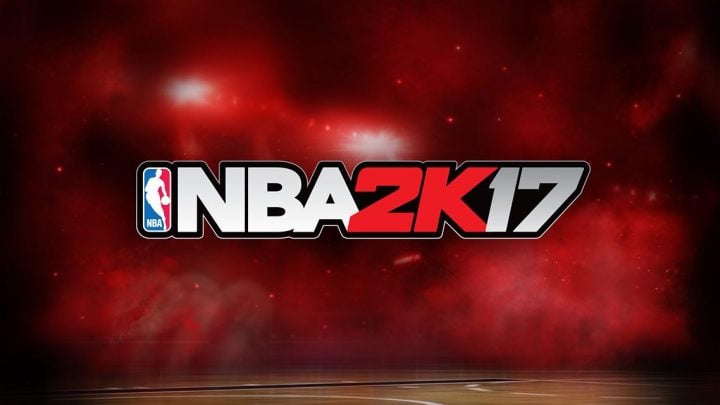 Read: NBA 2K17 What I Learned on the First Day
There are lots of different ways for you to earn NBA 2K17 VC.
What NBA 2K17 VC is?
First an explanation of what VC is. VC stands for Virtual Currency, and in NBA 2K17 it's a surrogate for real money. Doing activities in the game earns you Virtual Currency to spend how you see fit. Sometimes you'll want to snag performance improvements for your MyPlayer. Other times you may want to simply purchase some cosmetic items to get your MyPlayer's look right on the court.
Visual Concepts built in lots of different ways to earn Virtual Currency, but those ways do take time. Publisher 2K Games and Visual Concepts are both hoping that those who don't have the time to build up a stash of Virtual Currency through the game's modes will want to buy Virtual Currency through the Xbox Store and PlayStation Store.
How to Get NBA 2K17 VC in the Game?
Place a Pre-Order for Free NBA 2K17 VC
By far, the easiest way to get your hands on NBA 2K17 Virtual Currency is to go out and purchase the game. Pre-orders for NBA 2K17 all come with Virtual Currency. How much you get depends on which version of the game you want.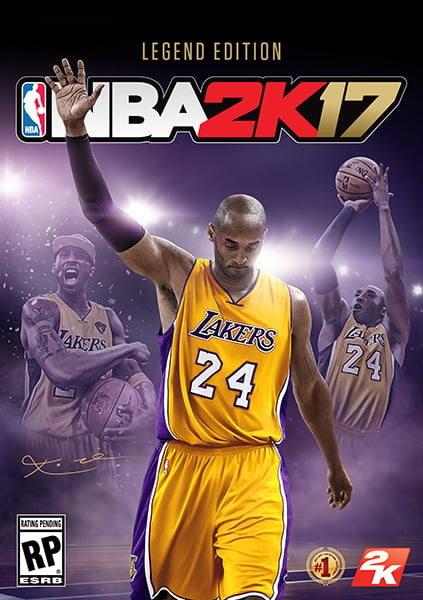 Read: NBA 2K17 Pre-Orders: editions & Early Tip-Off Release
Pre-orders of the basic version of the game come with 5,000 VC. The Gold Legend Edition of the game, the version that costs $99.99 and includes Kobe Bryant related extras, comes with 100,000 VC. The regular Legend Edition of the game comes with 30,000 VC.
Get NBA 2K17 VC in MyCareer
MyCareer is the primary way 2K and Visual Concepts hope players will earn NBA 2K17 VC. Throughout the mode, there are ways to stack up on it.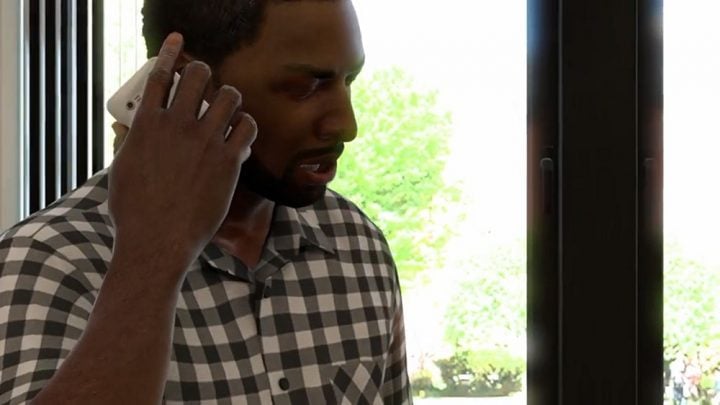 The easiest way is to keep competing in season games. In addition to winning games on the court, MyPlayer includes an endorsement system that's built into the game's Off Days simulation. Simply put, when you aren't playing in a league game, you have the option to practice or take on an endorsement deal to get you more Virtual Currency.
Taking on more of the endorsement deals will have you stacking Virtual Currency pretty quickly, but it's important to get in some practice time too. Not doing so could have big ramifications for your MyPlayer's standing with his team mates and more.
Earn NBA 2K17 VC from Simulating Games in MyLeague
The MyLeague mode allows you to create a customized version of the National Basketball League, then simulate what's going to happen for months and years to come.
Letting the simulation run earns you a limited amount of Virtual Currency, whether you win or lose.
Buy More NBA 2K17 VC
Of course, if you're one of the millions who want to enjoy NBA 2K17, but don't have a lot of time to invest in it, there's nothing wrong with just buying the Virtual Currency that you need. That's pretty easy to do.
Virtual Currency comes in four different packs, all available for different prices. The more the pack costs, the more NBA 2K17 VC you get with your purchase. $4.99 adds 15,000 in Virtual Currency to the game. The $9.99 Virtual Currency pack adds $35 in VC to your player account. The $19.99 pack adds 75,000 in VC to your account. The 200,000 VC pack costs $49.99. You can purchase these backs through the Xbox Store or PlayStation Store. They're also available as codes from GameStop.
How to Get NBA 2K17 VC On the Go?
My NBA 2K17 is meant for lovers of the franchise that aren't at home, but do want to stay connected to the game. It's also how users add their face scans to the title and rack up more Virtual Currency.
Just logging into the app for the first time gets you a bit of Virtual Currency. After that, you can go back for new ways to earn even more. New tasks to get VC arrive daily. Some of them are as simple as completing a game in the mobile app.
Do check the app daily, but don't count on it for all of your Virtual Currency needs. The app only allows you to earn so much VC for a particular task on a given day.
Good luck stacking Virtual Currency in NBA 2K17.
NBA 2K17 Features: All The Reasons You Should Buy This Year's Game
NBA 2K17 Features: Guest Teams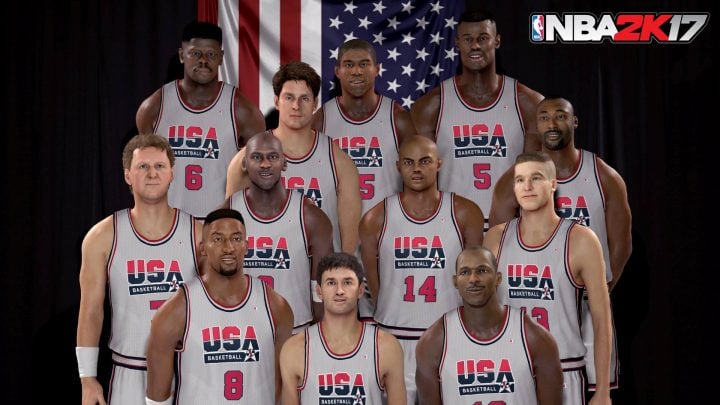 Everyone loves the league's most iconic teams but getting them into NBA 2K wasn't easy. The game's rosters stay in sync with the real league's roster. Unless 2K Games adds them, there's no way you're getting your hands on the classic Chicago Bulls line-up.
The NBA 2K17 features list includes a few team rosters that lovers of the game will already be familiar with. The entire team for the 1992 USA Basketball Men's National Team is getting treated as downloadable content. Those that pre-order the game get the team roster at no additional charge. Also known as the Dream Team, Michael Jordan, Magic Johnson, Charles Barkley and Christian Laettner are included. The latter two haven't been available in a NBA 2K game before.
Players don't have to use the Dream Team if they don't want to. The 2016 USA Basketball Men's Team is available, along with the Australian Boomers, developer Visual Concepts confirms.