How to Get Pokemon GO Coins
For Pokémon GO to really blossom into a social experience, Nintendo and developer Niantic Labs needed it to be in the hands of as many users as possible. Naturally, the two decided to give the game away for free. The move guaranteed that millions would try it, but it also meant that they had to find another way to make a profit from it. Pokémon GO Coins are how the new augmented reality game makes money despite being available at no charge in the iTunes Store and Google Play Store.
Pokémon GO Coins are just another digital item in a game stuffed with them. Unlike Incense and Lure Modules, the coins themselves are the game's virtual currency. You can earn them, but Nintendo is hoping that you will buy them with real money, then use them to purchase character upgrades and useful extras.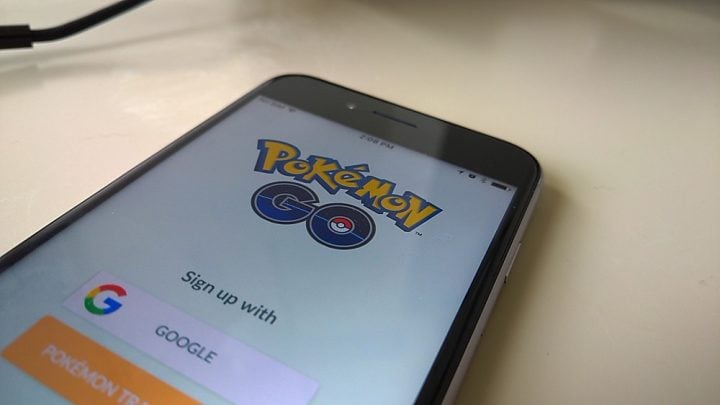 Read: 7 Pokémon GO Tips for Beginners
Journeying into the in-game store gives you your first glimpse at Pokémon Go Coins. You're probably familiar with the way they work, even if you've never played the game before. That's because all free-to-play games include a digital currency.
With Pokémon GO coins, you can unlock other things in the game. Coins are included in both versions of the game as micro-transactions. The game bills your Google Play Account or iTunes Account, depending on which version of the title you're using. The cheapest amount that players can expect to pay for Pokémon GO coins is $.99. Other amounts include 550 Coins for $4.99, 1,200 coins for $9.99, 2,500 coins for $19.99, 5,200 coins for $39.99 and $14,500 coins for $99.99.
What You Can Buy with Pokémon GO Coins
The Pokémon GO Shop has a list of everything that you can buy with Pokémon GO coins. Mostly, the list is just a rehash of everything that you can slowly earn by visiting PokeStops. In every way, the currency should be thought of as a shortcut to items that you'll earn if you play the game long enough.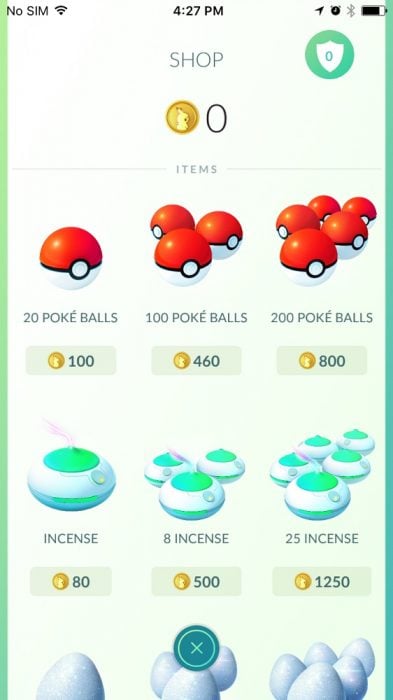 Pokeballs come in packs of 20, 100 and 200. Incense are available for purchase with Pokémon GO Coins too. They come in singles and packs of 8 and 25. Eggs are available in the Pokémon GO Shop in packs of 8, 25 and as a singular purchase.
There are storage and bag upgrades available too.
How to Get Pokémon GO Coins
Of course, Nintendo and Niantic are hoping that users will pay for Pokémon GO Coins. There are other options for those that don't want to spend any in the game too.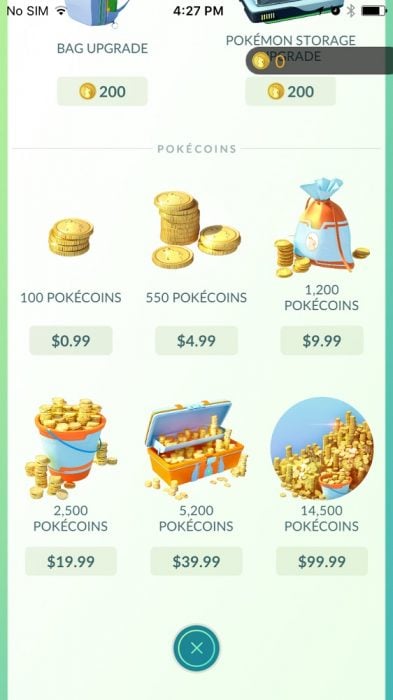 Read: 7 Pokémon GO Tips to Level Up Faster
Once your Trainer reaches level 5, you are able to join a Team and start battling for control of the Gyms in your area. Leaving behind a Pokémon at a Gym your team controls entitles your Trainer to a Defender Bonus. That Defender Bonus increases the more creatures you leave behind at Gyms. Coins are rewarded every 20 hours.
Good luck earning Pokémon GO Coins.
12 Pokémon Go Facts & Features From Testers & Players
PokeStops & Gym Locations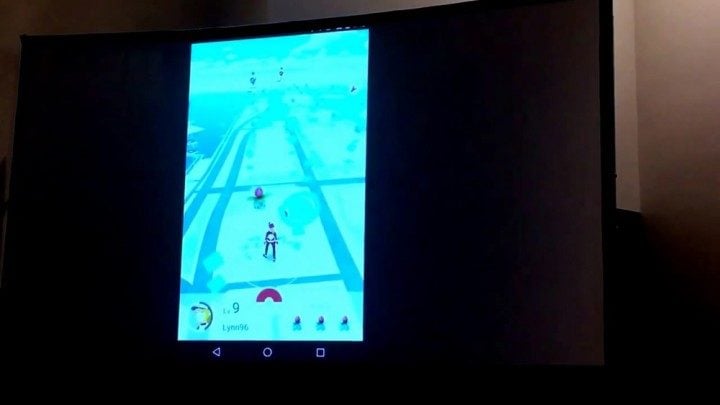 A recent question and answer session on the Silph Road confirms that Pokémon Go currently uses 30% to 50% of portals that were present in Niantic's last game, Ingress. Pokémon Go maps these over real-world landmarks that players have to walk to.
PokeStops and Gyms are real-world locations that players go to pick up items and battle the creatures left behind by other trainers. Police departments are already warning players of the game to stay away from their stations, according to VG247.