How to Prepare an Xbox One for Sale
If you want the best graphics and the latest features, it's time to prepare your Xbox One for sale. Use this guide to learn how.
The Xbox One X is the most powerful console you can buy. At $499 it's also the most expensive and that's why properly preparing your Xbox One for sale is so important. The better you plan, the more money you will earn from selling your console. That money can easily make the Xbox One X more affordable.
Read: Xbox One S vs Xbox One X: 5 Reasons to Upgrade
Following these steps will take the hassle out of selling your Xbox One. Forget waiting in the store for an employee to remove all your games and your profile, you will have already done that. You won't need to search the console for a model number or hunt down the box your console came in to learn how much free storage you have either.
Step 1: Prepare for Your Sale
Begin preparing your Xbox One for sale with a little research. This will make creating an online listing to sell your console easier. It also makes checking trade-in values at retail stores simple. Grab a sheet of paper and a pen and start taking notes.
Figure Out Which Console You Have
Write down which version of the Xbox One you have. There are two: the original Xbox One and the Xbox One S. Which one you have determines how much store credit or cash you will earn.
There is a tag on your console's bottom that says if it's an Xbox One or an Xbox One S. If you're having a hard time identifying your console, unplug it and flip it over. Most original Xbox One consoles have a shiny plastic shell with a silver band that surrounds their DVD drive. The Xbox One S has a black base and a physical button for ejecting disks in the center.
Figure Out How Much Storage Your Console Has
Wride down how much free storage your console has on that same sheet of paper.
Start the console and go to the My Games & Apps area if you don't know off-hand. There's a meter in the bottom-left corner of your screen that shows your console's total storage capacity for games and apps. Any console with more than 480GB of total storage has a 500GB hard drive. Consoles with more than that have a 1TB drive.
Decide What You're Selling with the Console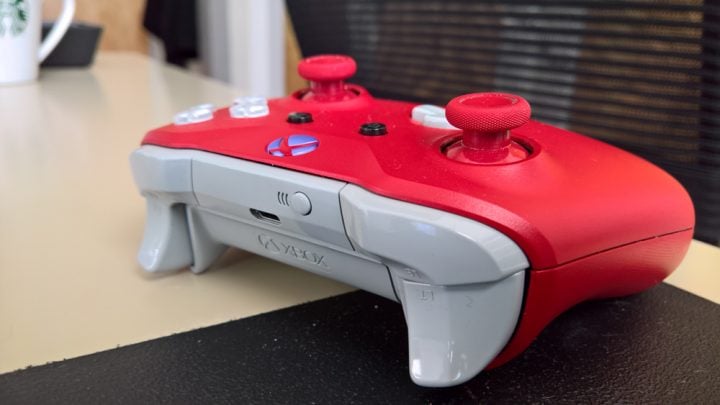 Finally, write down all the accessories and games you plan to sell with your console. The more things you bundle with it, the more money you will earn.
As you're adding your Xbox One accessories to the sheet of paper, remember to not count your Xbox One Controller and power cable as extra accessories. Because they come with the system, retailers demand those accessories before you can get the most store credit or cash for a trade. Game Stop even requires you to hand over your HDMI cable.
Step 2: Back Up Your Games and Apps
Don't get stuck downloading all your Xbox One games to your new console. Instead, copy them from the console you're selling.
Move Your Games to a Hard Drive
The easiest way to back up your games and apps is to move them to an external hard drive.
Plug a compatible hard drive into the console and you can move your games. This hard drive must use USB 3.0 and have at least 256GB of total storage. Don't use a hard drive that you use for your Windows PC or Mac. The Xbox One will delete everything that's already on it.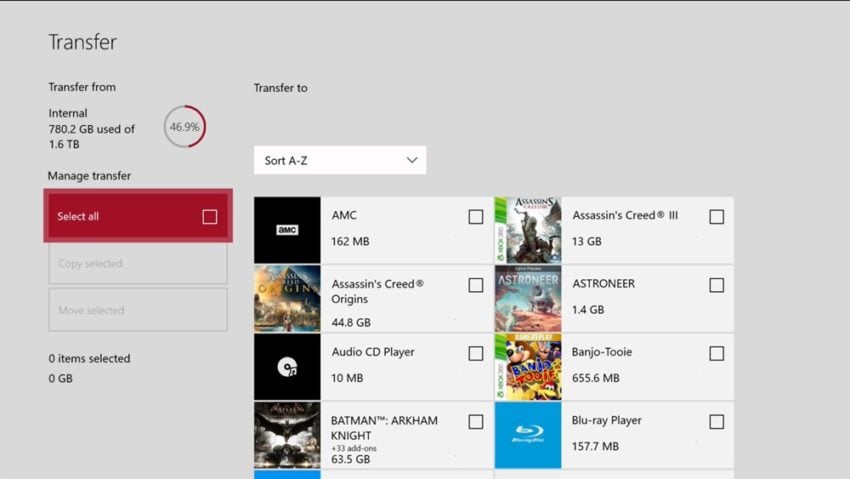 Connect your hard drive to your console's USB ports. You must wait for your Xbox One to format the drive if you've never connected it before.
Press the Xbox logo on your controller to open the Xbox Guide.
Highlight the Settings cog at the top-right of the Xbox Guide.
Select Settings.
Select System from the menu on the left.
Select Storage.
Select the Xbox One's hard drive under Manage Storage.
Select every game or app that you'd like to move in the Transfer menu and begin the transfer.
Move Your Games to a New Console with Network Transfer
If you have already purchased your new console and don't have an external hard drive, use Gotta Be Mobile's How to Transfer Games to Xbox One X from Xbox One guide to move your games and apps across your network. It takes longer than backing up your games to a hard drive, but you don't need to buy a new drive.
Step 3: Check the Disc Drive for Games
Check your console's disc drive to make sure your favorite games or movies aren't still inside. Because the only indicator that there's a disc inside is in the Xbox's software, it is very easy to forget you left something inside.
If you own an original Xbox One, tap the touch-sensitive button to the right of the disc drive. Press the circular button beside the drive on the Xbox One S. You will hear a chime if the drive is empty on both consoles.
Step 4: Delete Your Xbox Live Account & Reset Your Console
Of all the steps in this guide to preparing your Xbox One for sale, deleting your Xbox Live account and games is the most important. Unless you've used prepaid cards and only purchased disc games, your console has direct access to your credit card. Not deleting your profile could also give other people access to your games.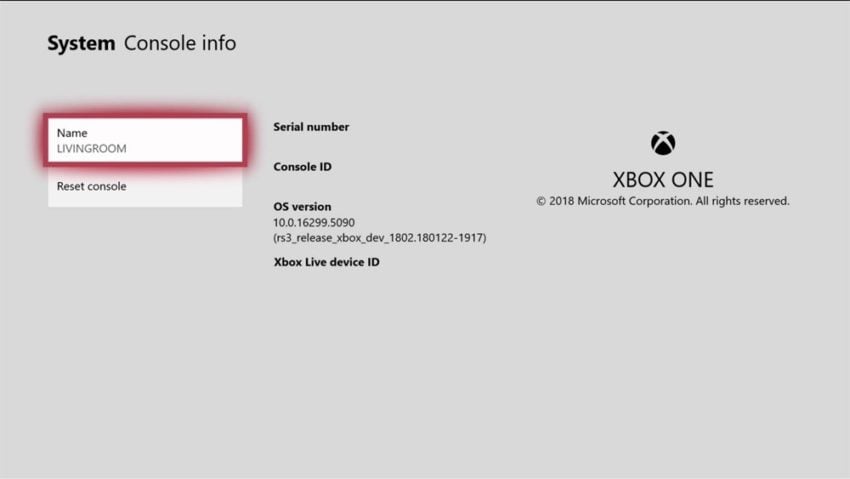 Press the Xbox logo on your controller.
Select the Settings cog at the top-right corner of the Xbox Guide.
Select System from the menu on the left side of your screen.
Select Console Info.
Select Reset Console and follow the on-screen prompts. Don't reset unless you're absolutely sure you want to sell your Xbox One.
Step 5: Disconnect Your Accessories & Clean Your Console
Now you're ready to make your Xbox One presentable.
Start by wiping the console down with a dry cloth. You want to get rid of the dust that the fan inside the console attracts. If you have an original Xbox One, use a micro-fiber cloth to do this. That console scratches very easily and your console's physical condition determines how much you get for it.
Turn the console off and carefully disconnect its cables. Drop all the cables and games you plan to sell with the console into a bag.
Step 6: Selling Your Console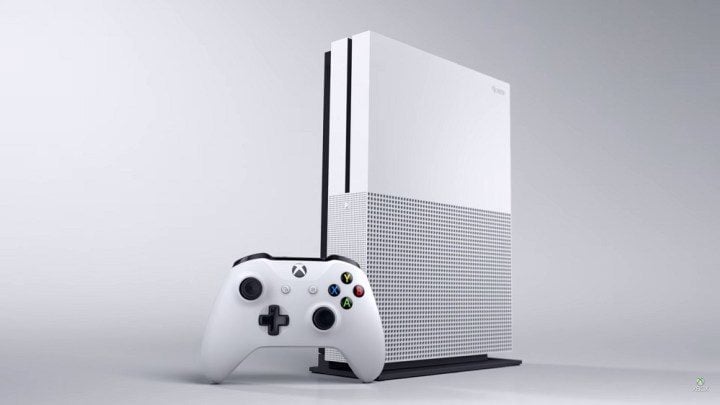 Game Stop takes trade-ins at all its stores and gives shoppers the option to get cash instead of store credit. That's why it's the first place you should try. Remember, the company requires a controller, your power cable and your HDMI cable before you can get its best offers. A PowerUp Rewards Pro membership also boosts your earnings.
Best Buy and Amazon also offer video game trade-ins. You can't get paid in cash though, so you will need to spend your earnings with them.
If you plan to sell your console on eBay or Craigslist, be sure to list all the information you wrote down in your listing. Highlight any extra accessories you're bundling with the console in your description. Also, add some great pictures of the console to your listing. If the online marketplace you're selling your console on has fees, factor them into your asking price.
8 Best Free Xbox Games: January 2018
Warframe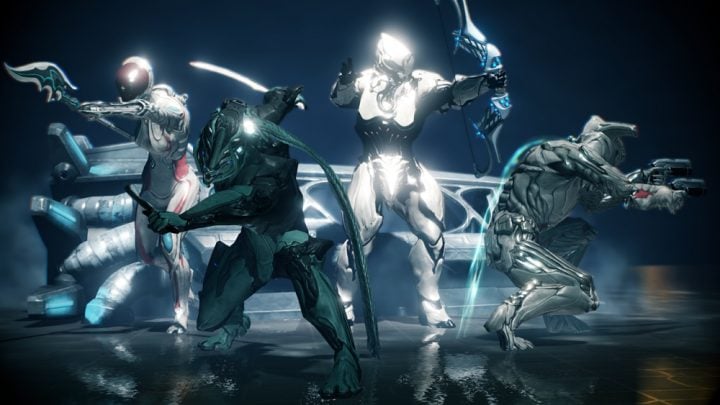 Many free-to-play games revolve around strategy or civilization building. Warframe is one of the free Xbox games that you can download now that doesn't. It's a third-person shooter.
The Tenno have just awoken after centuries of sleeping in stasis. Warframe takes its name from the suits that the Tenno use to do battle with the game's other races. There's the Greiner, who are clones of humans. The Corpus belong to a technology company with lots of robotic innovation at their disposal. Sentients consist of an alien race that's back to do battle.
Warframe features both player-vs-player combat and a single player experience.


As an Amazon Associate I earn from qualifying purchases.