How to Register Your ID for Nintendo Switch
Now is the time to register your Nintendo Network ID, so that you have the name you want for the Nintendo Switch. Even if you think you have a Nintendo ID, you likely don't have the one that will serve as your online name on the Nintendo Switch.
This is like your PSN ID or your Xbox Live ID, but for the Switch. You can register this now so that you get the Nintendo Network ID that you want and so you don't have to spend time doing it when you set up your Nintendo Switch.
Many gamers already have a Nintendo Network account and even a nickname for that account, but most of us don't have a Nintendo Network ID. If you ant to reserve your name for the Nintendo Switch online service, you need to set up your Nintendo Network ID now.
How to Register Your ID for Nintendo Switch
The first thing to do is sign into whatever Nintendo account you already have at accounts.nintendo.com.
If it's been a while since you've used a Nintendo account, you may need to create a Nintendo Network account. You can link this to your Facebook or Google account. If you are setting up a new Nintendo Network account, make sure you set up a password and verify your email.
Now that you are signed in, look and see if there is anything in the User ID section of your Nintendo account. The odds are very good that there is nothing in that area.
Click on Edit and then type in the Nintendo Network ID that you want to use as your online presence on the Nintendo Switch and other consoles going forward. This will lock it in so that you can use it and you don't lose out to someone else.
If it is available, you will see a screen that shows you that the User ID has been set. This will lock it in so that you can use it and you don't lose out to someone else.
It's still very early, so you can register many common names, and there is a good chance you will get your account now. If you wait, you will likely be stuck with numbers or alternate spellings. Even if you aren't getting a Nintendo Switch on day one, it's a good idea to reserve this now.
12 Amazing Nintendo Switch Features You'll Love
Play Games on the Nintendo Switch in the Living Room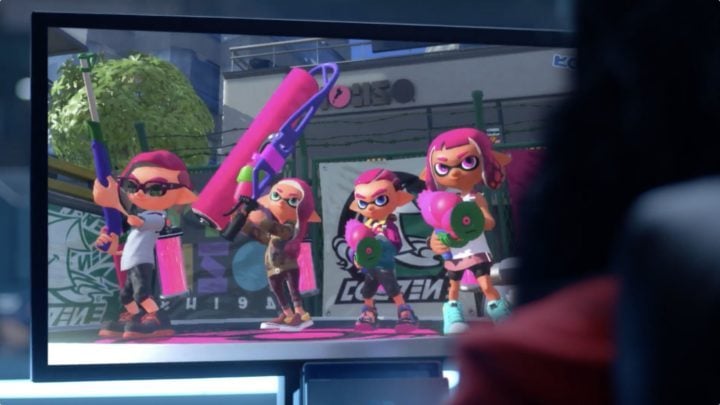 When docked, the Nintendo Switch allows anyone to play their video games on a high-definition television. In that way, the device is every bit the replacement for the Nintendo Wii U that we were expecting. Nintendo even describes it as a home entertainment console in its marketing materials.
At first glance, the Nintendo Switch almost looks like a tablet with controller surfaces at the end – sort of like the current Wii U GamePad. Things can change quickly, though.
Nintendo calls the attachments at each end of the device Joy Cons, short for Joy Controller. Each Joy Con has four sets of face buttons, a bumper and a joystick. Gamers can leave the Joy Cons attached to their Nintendo Switch or detach them later on.
In this mode, you can remove the Joy-Con Controllers from the sides of the console and dock them with the Nintendo Switch Joy-Con Grip. You can also pick up the Nintendo Switch Pro Controller for this mode and leave your Joy-Cons in place.

As an Amazon Associate I earn from qualifying purchases.