How to Save 11 Cents Per Gallon in 2 Minutes
Gas prices are climbing back up as summer finally arrives and you head out on road trips. Here's one tip that can help you save 11 cents per gallon in just two minutes.
Driving with under-inflated tires is a major problem, and it can cost you at the pump. According to the National Highway Traffic Safety Administration properly inflating your tired can save you up to 11 cents per gallon. That's more than any rewards card or program can deliver, and it's an immediate impact on your wallet.
Shockingly 81% of drivers don't properly inflate their tires, which is a huge waste of money. Proper inflation can also extend the life of your tires 4,700 miles — adding up to even more savings. Inflating your tires to the proper level also makes your vehicle safer.
You can solve this by checking to make sure your tires are inflated to the proper level. On most cars the level is on a small marker near the door. Look here and use an inflator at a gas station or tire shop to inflate your tires to the proper level.
This is a pain in many cars since you have to inflate, then check and inflate, then check over and over until you get the right level — but it is worth doing.
Nissan includes a cool feature called Easy-Fill Tire Alert standard on Altima, Armada, LEAF, Maxima, Murano, Pathfinder, Rogue, Rogue Sport, Sentra, TITAN, Versa and Versa Note.
With this system, you simply start filling the tire and then the vehicle honks when the tire is at the proper level of inflation. It's super simple and saves loads of time.
Check it out in action in the video above to see how it works, and how it can save you time compared to inflating your tires the old fashioned way.
"Ensuring your tires are inflated to the correct pressure is one very simple step consumers can take to help make their vehicles safer, especially with the start of summer road trips," said Sarah Cardinali, senior manager, Product Safety, Nissan North America. "Nissan's Easy-Fill Tire Alert takes the guesswork out of filling tires and makes simple vehicle maintenance less intimidating for the average driver."
This was an epic time saver when filling the tires back up after an off-road adventure, and it solves a real problem for every day drivers as well.
Whether you use The Easy-Fill Tire Alert system or check it manually, this is a fast way you can save up to 11 cents a gallon and bank more money for your summer vacation.
The Best Apps to Save Money on Everything in 2020
Best App to Save Money on Groceries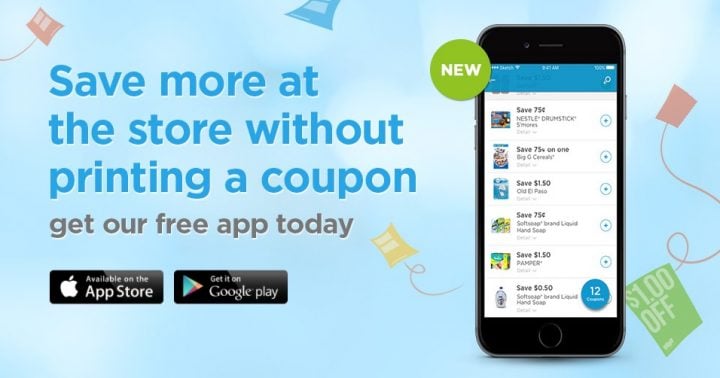 The best app to save money on groceries will depend on where you buy your groceries, but Coupons.com offers a free app that allows you to print grocery coupons from your phone. You need a printer, which is a disappointment in 2020, but if you use this every week the savings will add up.
The Coupons.com app will allow you to save with manufacturer coupons that you can generally use at any grocery store. This is an essential part of our best money-saving apps since it impacts something that you do weekly.
You should also check out the app for the store you buy groceries at. Kroger, Meijer, and Walmart all offer apps that allow you to click coupons, track rewards or get money back if there is a price drop. With these apps, you can save money on groceries without cutting back or buying something you don't actually like.

As an Amazon Associate I earn from qualifying purchases.