How to Take Screenshots on Surface Pro 4
Screenshots are images created from what is on your screen. You can take screenshots on Surface Pro 4 easily.
Just as you can use the Surface Pro 4 in different ways, there are several methods to take Surface Pro 4 screenshots.
If you're using your device without a keyboard, you can make use of the Surface Pro 4's button screenshot shortcut. When docked with your keyboard, there's a key combination for screenshot taking. Even the Surface Pen that comes with the Surface Book offers a quick way to take a screenshot.
Using the Buttons to Take Screenshots on Surface Pro 4
When using the Surface Pro 4 as a tablet, hold the power button.
As you are holding the power button down, press the volume up button. You won't hear a shutter sound, but you will see your screen briefly dim before capturing everything that's on your screen.
You don't get the option to save these screenshots manually or adjust what gets captured in them. They're saved in the Screenshots folder inside your Pictures folder.
Using a Type Cover to Take Screenshots on Surface Pro 4
The Surface Pro 4 Type Cover offers another way to take screenshots on the Surface Pro 4. In fact, this way is much more convenient than the other methods of taking screenshots when you're using the tablet like a laptop.
Check the FN key on your Type Cover to make sure that its light is off. If it is on, turn it off by tapping on it.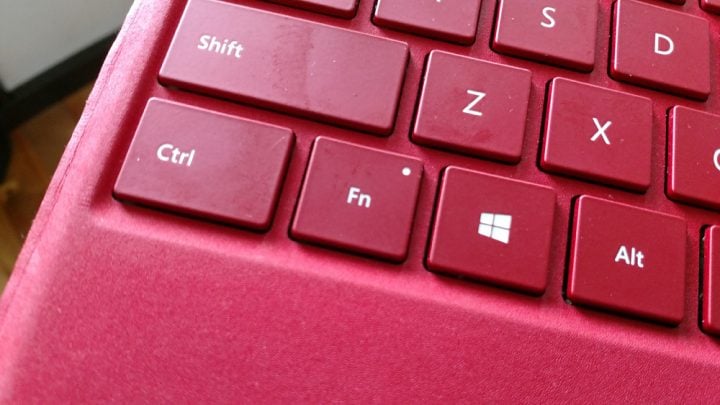 Hold the Windows key and the PRT Screen key at the same time. PRT Screen is in the top row of keys above the 7 key.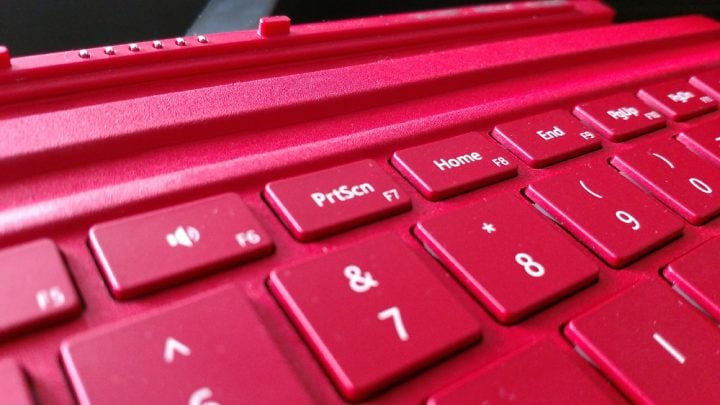 Your screenshot should be saved in the Pictures folder under Screenshots. You can also press CTRL and V on your keyboard to paste a screenshot into a document or the desktop.
Using the Surface Pen to Take Screenshots on Surface Pro 4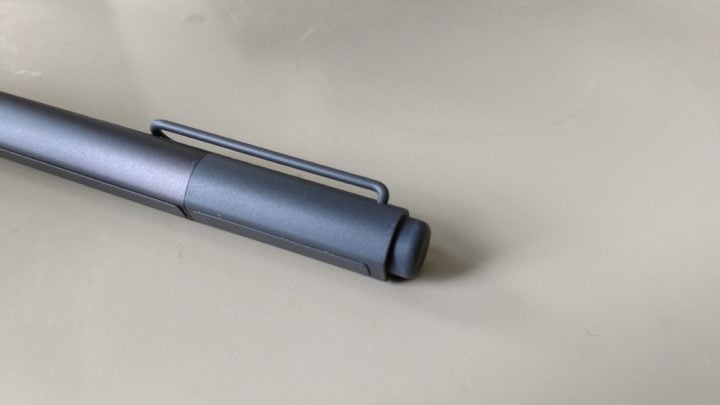 Press the Surface Pen's eraser cap twice quickly to capture a screenshot. This method will open a new page in Microsoft's Screen Sketch application so that you can draw on it with the Surface Pen.
Read: Surface Pen Tips for Surface Pro 4 and Surface 3
Note that you may not be able to use this method to take screenshots on Surface Pro 4. This depends on whether you customized how your Surface Pen works from the Surface Pro 4's Settings app.
Using the Snipping Tool to Take Screenshots on Surface Pro 4
In case those other methods don't work, Windows 10 itself has two screenshot methods for you to use.
Click on the Search bar in the bottom-left corner of your screen.

Type in Snipping Tool.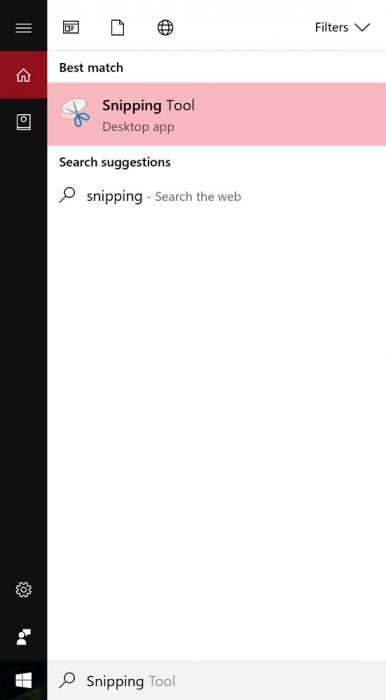 Now use the tool's different modes to get the kind of screenshots that you want. There's a fullscreen option, plus ways to capture just a sliver of what you have available on your Surface Pro 4's display.
This method doesn't automatically save the screenshots that you capture. Instead, you'll need to manually save them using the Save button in the app.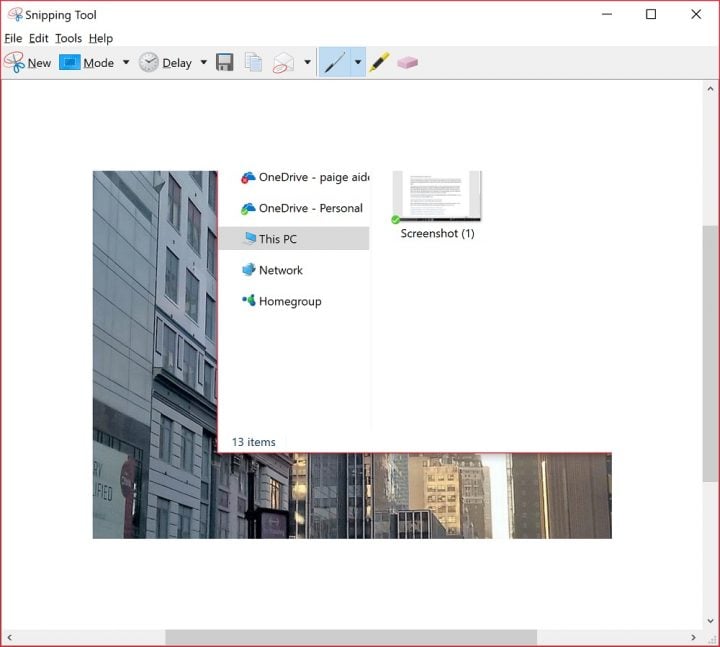 Using Screen Sketch to Take Screenshots on Surface Pro 4
Available for Surface Pro 4 users, Screen Sketch lets you take screenshots on Surface Pro 4 to immediately doodle or share.
Get whatever you want to take a screenshot of ready.
In the taskbar, look for the Pen icon just beside the clock and date on the right. Click on that icon to open Windows Ink Workspace.

Now click on Screen Sketch.
Use the tools along the top of your screen to doodle and share on the screenshot that you captured with Screen Sketch. Remember to click on the save button before closing Screen Sketch.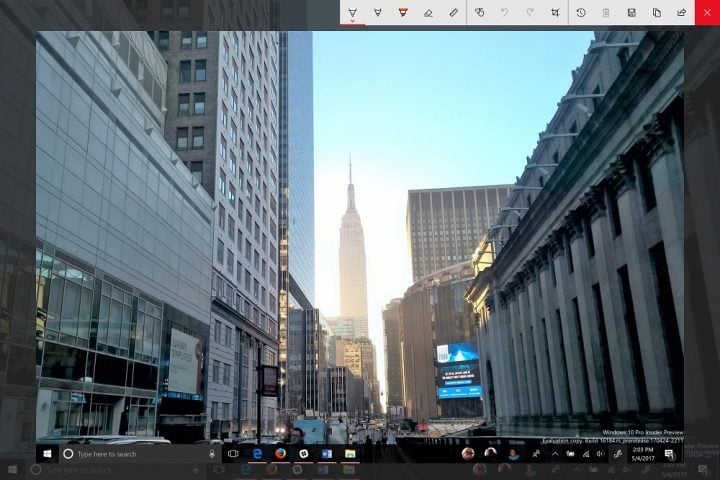 Using Microsoft Edge to Take Screenshots on Surface Pro 4
Web Notes inside of Microsoft Edge lets anyone capture a screenshot of a site that they're browsing for sharing or saving in Microsoft's OneNote.
Inside the Microsoft Edge browser, click on the pen icon on the right side of where you would normally type a web address.
Now use the tools inside the Web Notes area to highlight what you'd like to save. Use the Share button to send it to friends and family through Outlook Mail and more.
Those are the ways you can take Screen Shots on Surface Pro 4. Good luck capturing your favorite images and more.
10 Best Surface Pro 4 Keyboards & Why You Need One
Surface Keyboard

The $99 Surface Keyboard is a great way to get the sensation and feedback of a Surface Type Cover at your desk.
Microsoft designed Surface Keyboard for the Surface Studio, but its Bluetooth radios allow it to talk to any Windows 10 PC. It doesn't lock into the port on the bottom of your Surface Pro 4 and it doesn't feed off your device's internal battery. This keyboad has the same silver finish as your Surface Pro and its key caps match the soft keys of the Surface Type Cover. A number pad and full-size directional buttons let you skip the keyboard shortcuts that the Surface Type Cover forces you to use.
Amazon sells the Surface Keyboard for $79. Buy it if you are building out a desktop setup with the Surface Dock and an extra display.
If you prefer signing into Windows 10 without a password, consider buying the Modern Keyboard with Fingerprint ID. It's the standard Surface Keyboard with a fingerprint reader embedded into one of its keys. The Microsoft Store sells it for $129.99.

As an Amazon Associate I earn from qualifying purchases.