How to the Find Elden Ring Collector's Edition in Stock
If you want the Elden Ring Collector's Edition or Premium Collector's Edition, and you don't want to pay more than retail price, keep your eyes out for new stock.
Elden Ring has landed for all platforms which includes PlayStation 5, PlayStation 4, Xbox Series X, Xbox Series S, Xbox One, and PC via Steam.
Retailers are selling several different versions of the game including a standard version, a Digital Deluxe Edition, a Collector's Edition, and a Premium Collector's Edition.
The Collector's Edition and Premium Collector's Edition come with the most bonus items, but they're also the most expensive versions of the game. Both are huge investments, but they might be worth it to a lot of you.
Unsurprisingly, both of these versions are hard to find as we continue to push away from the game's release. If you don't want to pay more than retail price for one of these bundles, and you manage to find the edition you want in stock, you should put in an order.
If you're even remotely interested in buying the Collector's Edition or Premium Collector's Edition, you need to keep tabs on their stock. In this guide we'll help you do just that.
How to Find Elden Ring Collector's Edition in Stock
If you're interested in buying the Elden Ring Collector's Edition, one option is to track stock manually. Head to the bundle's page at places like Amazon, Best Buy, or GameStop and bookmark it. You might even want to add a shortcut in your browser for easy access.
That being said, we highly recommend using a tracking site like NowInStock to do the heavy lifting. Sites like NowInStock allow you to easily track the a game's stock without having to visit retail websites.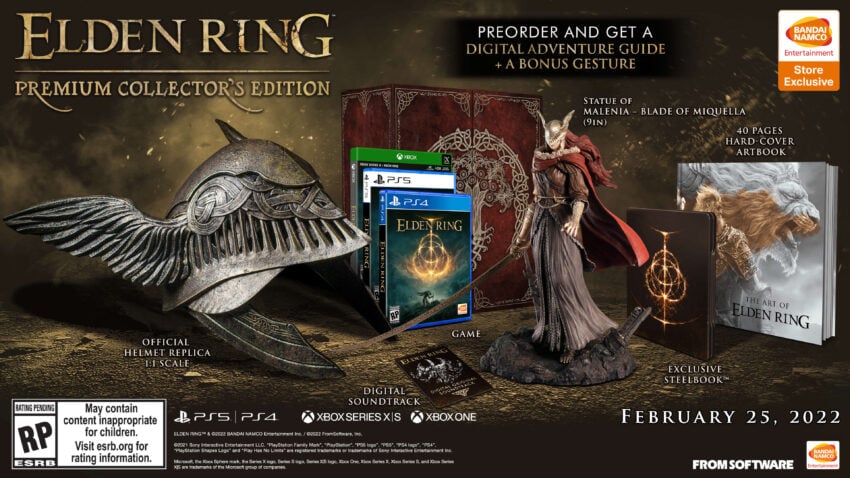 Head over to NowInStock's Elden Ring page. This page shows the bundle's stock history at various retailers and it updates every few minutes giving you a look at the current status.
If you don't want to open up your browser every time you want to check for stock, you can set up an alert that will send you an email, text or browser notification whenever Collector's Edition stock is available. Here's how to do that:
Register for a free account at NowInStock.
Check your inbox for a verification email and click the correct link to verify.
Go back to the Elden Ring NowInStock page.
Click Add/Manage alerts in the right corner of the screen.
Add an item to track it.
Once you add the item you want, you'll see a little menu where you can select to get text, email and Browser alerts. These are free unless you get carrier text message charges.
How to Find Elden Ring Premium Collector's Edition in Stock
As of right now there's no easy way to check for Elden Ring Premium Collector's Edition stock. Bandai Namco has removed it from its online store and it's unclear if it will come back.
You can check availability on sites like eBay and Craigslist, but you probably won't be able to find these bundles for anything close to retail price.
We've seen the Premium Collector's Edition show up on eBay for $800+ and we don't expect pricing to get a whole lot better as we push deeper into the year. That said, this is an option if you have the money to spend.
6 Reasons to Wait for the iPhone 14 & 6 Reasons Not To
Wait for a Hole-Punch Design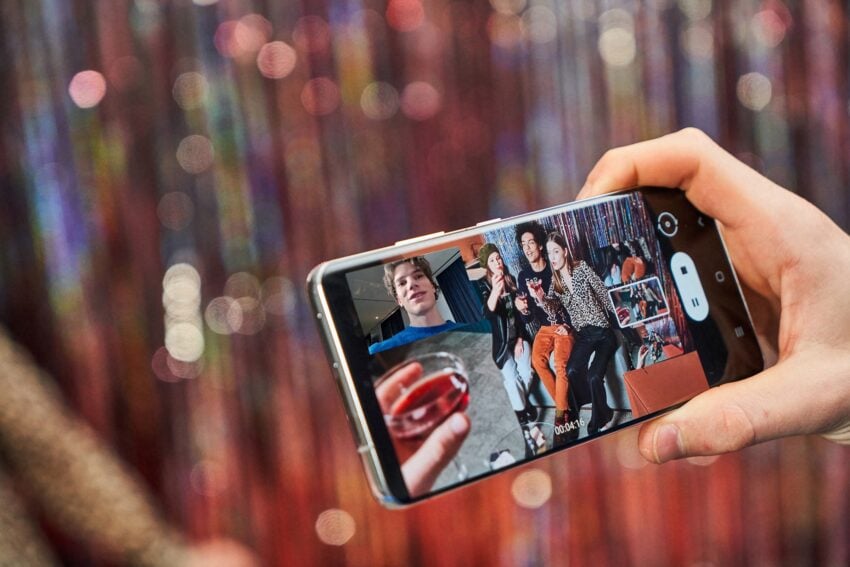 If you hate Apple's notch, you might be in luck because it looks like the company is making significant changes to the iPhone's design.
Apple didn't eliminate the notch in 2021 but the iPhone 13 series has a smaller notch than the iPhone 12 series and previous iPhone models.
In 2022, Apple will reportedly ditch the notch in favor of a hole-punch display design. The rumor comes from respected analyst Ming-Chi Kuo. He's reiterated this in a newer note though he says the change may be limited to the iPhone 14 Pro models.
A source speaking to MacRumors believes the iPhone 14 Pro's display cutouts might look like a single, long pill shape when the display is on. Bloomberg's Mark Gurman believes this information is accurate.
Analyst Ross Young believes that while the iPhone 14 Pro models will be the only ones with this new design, the hole-punch design will likely come to all iPhone models in 2023. Young has reiterated this stance in two other reports.
Korean publication The Elec backs up these rumors and claims Samsung Display will help with the manufacturing process. Like Kuo, the site says the new design will be limited to the Pro models. ETNews also says Samsung will supply OLED panels for the iPhone 14.
A newer report from The Elec states that the iPhone 14 Pro and iPhone 14 Pro Max will come with LTPO OLED displays with a hole-punch.
If true, it would put the iPhone more in line with Samsung's high-end Galaxy phones which also employ a hole-punch design.
The hole-punch isn't as invasive as the notch which should be music to the ears of those who don't like the notch.
Ice Universe and Duan Rui have both shared dummy images that show the devices new design in quite a bit of detail.
Alleged CAD images of the iPhone 14 Pro Max hint at thinner display bezels. As for the lower-end iPhone 14 models, they're expected to keep the same thickness and bezel size as the iPhone 13 series.
We've also seen renders of the alleged design Apple will deploy on the low-end iPhone 14 models. The renders, from MySmartPrice, hint at a design that's virtually unchanged from the iPhone 13's.
The device in the images has a notch and it also has the same rear camera setup as the iPhone 13.
We've also seen leaked iPhone 14, iPhone 14 Plus, iPhone 14 Pro, and iPhone 14 Pro Max display panels corroborate all of this information.
Apple won a patent for under-display cameras for biometric authentication on the iPhone so it's pretty clear the company is working to get rid of the notch at some point. It's just a matter of when.
If you aren't thrilled with the look of the iPhone 12 or iPhone 13, think about waiting for the iPhone 14 Pro and iPhone 14 Pro Max.

As an Amazon Associate I earn from qualifying purchases.