How to Turn Off Pokémon Go Augmented Reality Mode
This guide will show you how to turn off the Pokémon Go Augmented Reality mode to save battery life or avoid motion sickness.
Pokémon Go is an Augmented Reality game or AR game that combines the real world with a virtual world. The game uses your phone's camera to show you the current environment and overlay virtual creatures on top of it.
Using the Augmented Reality mode is the default way to play Pokémon Go, but it can blow through battery life quickly when you use it. It can also make you sick to your stomach if you are sensitive to Augmented Reality environments.
It is easy to turn off AR in Pokémon Go, and you may have already seen the option listed on your screen, but you might not know what it does.
How to turn off Pokémon Go Augmented Reality
You can only turn off Pokémon Go AR when you are in the catch a Pokémon screen, where you through Pokéballs.
On this screen there is a small AR toggle on the upper right corner. When you see this, you can tap on it to turn off Augmented Reality. This will replace what your camera sees with a default Pokémon cartoon background.
Once you change this you do not need to change it again unless you want to turn the Pokémon Go Augmented Reality mode back on. It will stay in the mode you choose when you find another Pokémon.
Oddly there is no option in settings for this, but you can choose to go to the Pokémon Go Settings and change battery saver on if you are looking for more ways to make your battery last longer while playing Pokémon Go.
12 Pokémon Go Facts & Features From Testers & Players
PokeStops & Gym Locations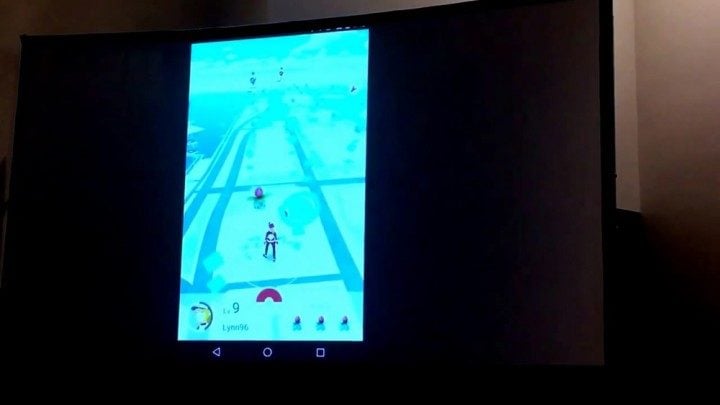 A recent question and answer session on the Silph Road confirms that Pokémon Go currently uses 30% to 50% of portals that were present in Niantic's last game, Ingress. Pokémon Go maps these over real-world landmarks that players have to walk to.
PokeStops and Gyms are real-world locations that players go to pick up items and battle the creatures left behind by other trainers. Police departments are already warning players of the game to stay away from their stations, according to VG247.

As an Amazon Associate I earn from qualifying purchases.