How to Turn off the Galaxy S8 Notification Light
The Samsung Galaxy S8 notification LED is a helpful feature that gives users information without turning on the screen, but it can be very distracting. This guide will show you how to disable the Galaxy S8 notification light or customize it for a better experience.
Sitting at the top left of the screen, it flashes during incoming texts, missed calls, or displays the battery charging status.
Read: 15 Common Galaxy S8 Problems & How to Fix Them
And while you'll need third party apps to change the colors, a quick trip into the settings menu will get rid of it completely.
How to Turn Off the Galaxy S8 Notification Light
Open Settings (gear shaped button in the notification pulldown bar)
Tap Display
Scroll down and uncheck LED Indicator
The notification LED blinks blue for a text message, white for missed calls, and some apps like Snapchat turn the LED yellow. That said, there are several reasons users may want to turn it off. To prevent distractions in a dark work environment, movie theaters, and other situations.
Other Details & Customization
As a reminder, disabling the LED notification light means there are no visual indicators of any kind. You'll no longer see the red or green lights while charging the Galaxy S8.
To get the battery notifications back, simply follow the steps above and turn the LED indicator back on. Then just customize the apps you'd like to remain off.
Popular apps like LightFlow give us total control over LED notifications. Allowing custom colors and blinking patterns for individual apps. Users can also use this to set some app notifications blank. Delivering a distraction free experience without losing the charging status lights. Give it a try today, then check out our list of some great Galaxy S8+ cases below.
20 Best Galaxy S8+ Cases
Samsung Alcantara Case ($20)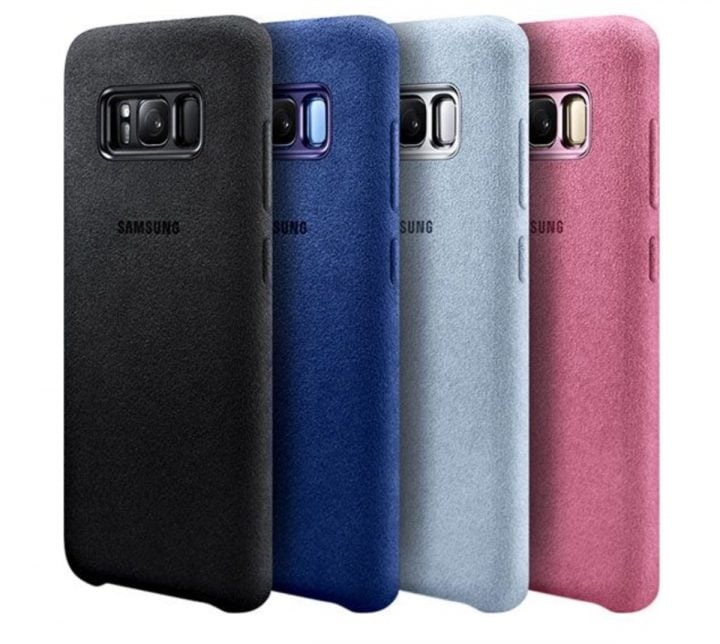 A neat case from Samsung for the Galaxy S8 is the Alcantara case. It's a beautiful and durable hard case that's covered in Suede-like material. It looks good, feels incredibly soft and is "stain-resistant" too. This is our first recommendation of many. Your phone will be safe, and look good doing it. Since it's a fabric the first few days it may shed, but that quickly went away on ours.
Samsung makes some of the best cases, of course, and this will be no exception. It comes in four different colors and looks pretty unique. Get one for your Galaxy S8+. For whatever reason, most of Samsung's best cases aren't available on their own online shop. If you want one, check out MobileFun.com for all your needs.