7 Best Surface Laptop Accessories
The new Surface Laptop from Microsoft is thin, light and has the latest Intel processors. Don't assume you won't need to buy any Surface Laptop accessories though. The best Surface Laptop accessories will let you add new features and use your device in new ways.
Surface Laptops don't have a keyboard cover like the 2017 Surface Pro does. Owners of the Surface Laptop can't remove their entire keyboard deck like owners of the Surface Book can. The machine lacks a MicroSD card slot, and its vibrant paint job doesn't hold up well to scrapes and scratches.
Surface Laptop accessories address those problems and more. Cases and bags let you transport your thin Windows PC from place to place without carrying it in your hand and dropping it. A sleeve keeps the Surface Laptop's finish from being destroyed by sharp objects in your bag. You can sign documents and doodle on your device's display with the Surface Pen. You'll need to use one of the best Surface Laptop accessories to connect to a monitor or television. Surface Laptops don't have an HDMI port. A free software upgrade lets you install programs you love from the web.
Read: Surface Laptop vs 2016 MacBook: 7 Things to Know Before You Buy
Here are the 7 best Surface Laptop accessories you can buy today. Use these add-ons to protect your investment and make your new Surface Laptop more useful.
Best Surface Laptop Accessories
Surface Pen
Surface Display Port to HDMI Adapter
Surface Arc Mouse
Moko 13-Inch Sleeve Bag
Surface Dock
Windows 10 Pro
Collins Vertical Messenger Bag
Surface Pen - $99.99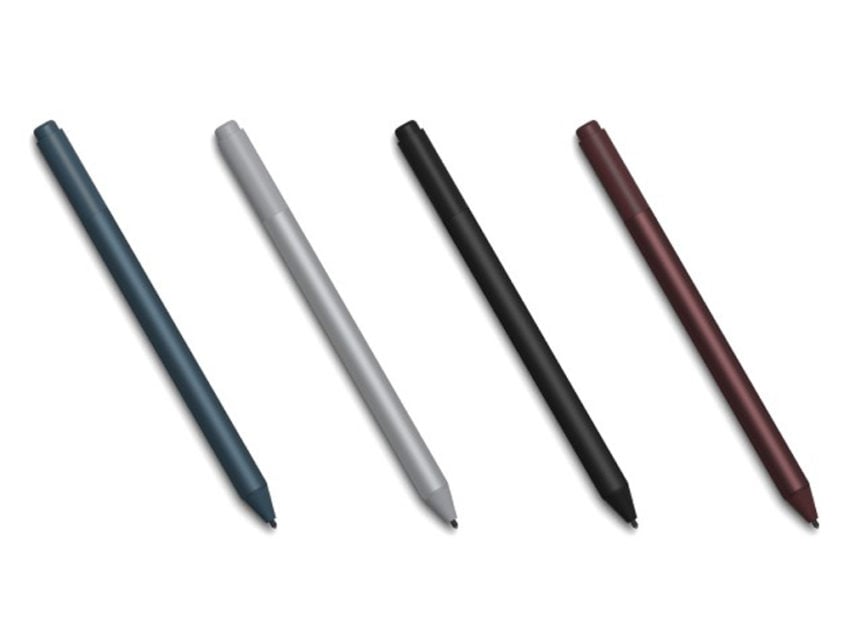 Your signature will look horrible if you sign documents with your finger or a touchpad. Buy the Surface Pen to do those things.
The Surface Pen is a very, very accurate digital stylus. Your Surface Laptop can detect 4,096 different levels of pressure from it. The technology inside the pen allows the lines you make to appear on-screen as quickly as you can write them. The button inside the eraser will launch any app you tell it to. You can customize your writing experience with different size pen tips.
You'll need to spend $99.99 to get a Surface Pen that matches your laptop's color. Surface Pens comes in black, burgundy, blue and platinum.