How to Use Galaxy Note 8 Emoji
This guide will explain how to enable and use emoji on the Galaxy Note 8. Earlier this year with the Galaxy S8 Samsung added over 600 new emoji, all of which are available on the new Note. If you love emoji, this is the phone for you. Here's how to use them to the fullest.
Earlier Samsung devices only had about 200 emoji to choose from, but now with the Galaxy Note 8, you have more choices than ever before. To start, here's a changelog of the new emoji, then read on for more details.
Read: 10 Neat Things the Galaxy Note 8 Can Do
Express yourself in more ways than ever before thanks to over 640 Galaxy Note 8 emoji. These are easy to find, available in the stock keyboard, and you don't need to download or change and settings.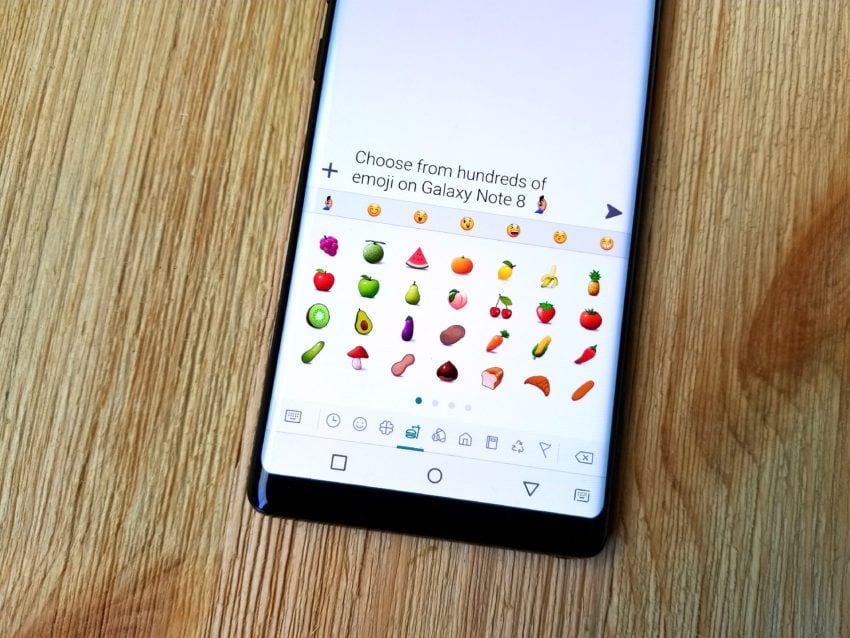 How to Use Galaxy Note 8 Emoji
Whether you're texting a friend or posting a message to Facebook, the same emoji are readily available. There is a small dedicated key right on the keyboard that gives instant access to over 600 emoji on the Galaxy Note 8.
While the look and feel of the software and keyboard changed a bit on the Note 8, how you use the keyboard remains the same. Meaning two buttons to the left of the spacebar is where all the emoji are ready and waiting.
Instructions
You can use these emoji in essentially any and every app. Simply start by opening a text message, Facebook post or email, and open the keyboard if it isn't already up. Those using Samsung's stock messaging application will see a "smiley face" right by the send button and input field. Tap that and you're all done.
Alternatively, if you use a different text message app or Facebook you'll need to open it a different way. Near the bottom left, just to the side of the comma is an emoji smiley face and a small microphone for voice commands. This is what you want to press for emoji options. If you don't see the smiley face, press and hold the microphone for more options as shown below.
Tap this smiley-face button to open the emoji keyboard or long-press for even more options along with emoji. Once you tap here the entire collection of emoji is available. Each page will have a bunch to choose from, and swiping left or right will navigate through more pages or emoji.
You'll know how many pages of that specific emoji style are available from the dots under the images. As you can see, there are tons of smiley face options. We haven't even swiped over to other styles. There are also shortcuts to choose a different style below the selection. Swipe from right to left to scroll through all the available Galaxy Note 8 emoji.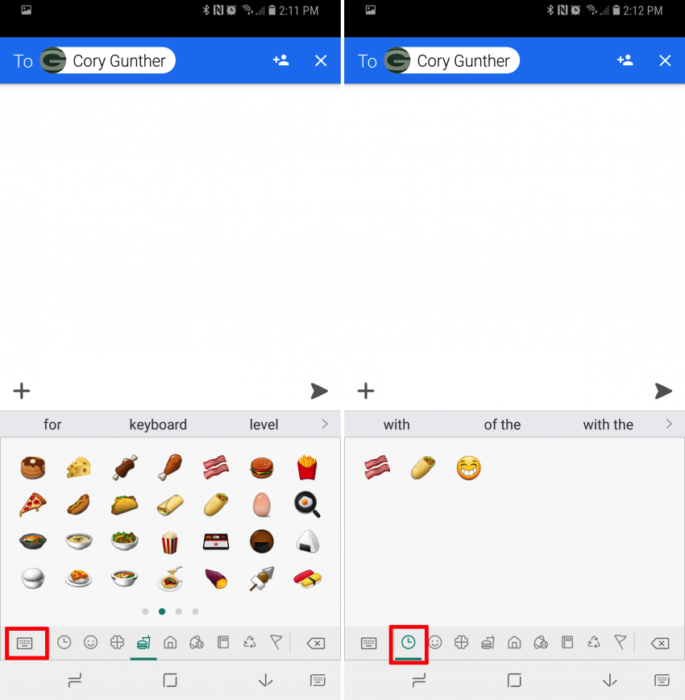 Other Details
Additionally, a helpful feature that many love is the second icon shown above, a little clock. This stands for "recent" and shows all recently used emoji. Perfect for those who always stick to the same few emoji over and over again. Making it quick and easy to use your favorites.
Once you're done, simply hit the little rectangle keyboard icon on the bottom left. This will switch back to a regular keyboard so you can finish composing a message or email.
Now that you know everything about Note 8 emoji, try them today. The newly updated list has nearly 640 different choices. Complete with gender-specific emoji for working men and women, animals, the middle finger, and new foods. Find the taco or burritos. Samsung's Note 8 supports the latest Emoji 4.0 standards, plus has a few extras. While you're here, check out these best Note 8 cases.
25 Best Samsung Galaxy Note 8 Cases
Samsung Protective Kickstand Case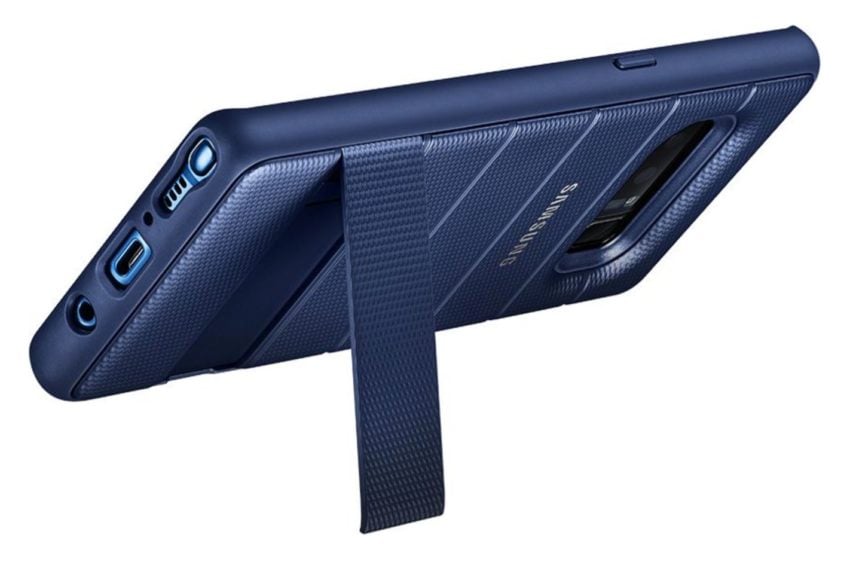 First up is a new case from Samsung themselves. The Rugged Protective Cover is Samsung's new military-grade case for the Note 8. Meaning it's certified for some serious tumbles like drops from 8-10 feet. Basically, this is one very durable case.
Then, to make things even better Samsung added a fold-out kickstand for hands-free viewing. The kickstand will also detach if you put too much pressure on it to prevent damage. Simply snap it back in and you're good to go. This is one of the first cases we recommend, as it's extremely durable and has extra features.