How to Use Two or More Email Accounts on the iPhone
Here is a guide on how to use two or more email accounts on your iPhone.
One of the chief uses of the iPhone for most users is email. With the need to be able to read and respond to emails for business operations and personal matters, the need for mobile email is crucial.
iPhone's are definitely able to function with more than just a single email account and the steps for setting additional accounts up are fairly straightforward.
Using Two or More Email Accounts on the iPhone
Here is a guide on how to setup and use more than one account on your iPhone's Mail app.
Watch the video above for the steps on adding more email accounts and how to differentiate them.
Adding an Additional Email
When you first open the mail app on your iPhone, you will be presented with some of the most commonly used email options including Apple's own iCloud, Microsoft Exchange, Google Gmail and more.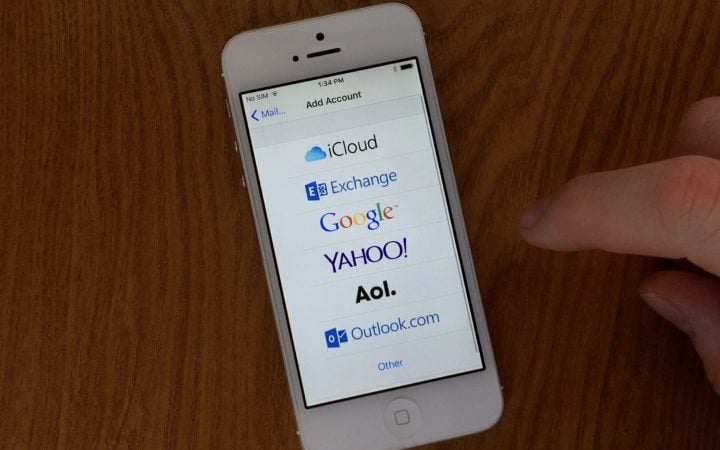 By selecting the service you currently use, you will be prompted to input your username and password before Mail will authenticate and allow you to receive mail.
If you would like to add additional mail accounts at this time, you will notice opening the Mail app only displays the mailboxes for your current account. In order to add more accounts you will need to navigate to the Settings app and from there to Mail, Contacts, Calendars.
You will see the option to Add Account below your current mail account. Tapping this will again reveal the account options previously seen upon set up of your first account.
Differentiating the Accounts
Once you have your secondary account authenticated there are some settings you may want to adjust before exiting the Settings.
It is important to designate the default account which is located in the Mail, Contacts, Calendars settings, so that your Mail app knows which account to start new messages from. This is especially useful if you have a work account and personal account on your device and don't want to mix conversation on accident.
If you added something like Gmail which also utilizes its own storage of Contacts and Calendars it is a good idea to scroll down further and ensure the correct default Calendar and Contacts source is designated.

Within the Mail app, you are able to change which account you are sending from by clicking the From field and a scroll box will appear with all available accounts.
Using multiple Mail accounts is an excellent use of the iPhone streamlining your life and getting all of your necessary communications to you in one concise location. When you encounter the need to attach another account in the future, the steps remain the same as adding that first additional account.
Best iPhone 6s Cases, Covers & Skins
Speck CandyShell Clear iPhone 6s Case
The Speck CandyShell Clear is the first clear iPhone 6s case from Speck, and the first clear case from the company overall. This form-fitting, minimalist iPhone 6s case delivers a decent amount of protection with a military drop test 810G rating.
Speck assures us that the clear case will not yellow with use like many cheap clear case options. The clear finish is perfect for showing off your iPhone 6s color choice while protecting it.
Buttons move perfectly and are easy to find by touch and there is a raised front bezel to keep the iPhone 6s display off hard surfaces.
$34.95 at Speck