Insane Battlefield Hardline Deal Teased for Sunday
An insane Battlefield Hardline deal could arrive just two weeks after the initial Battlefield Hardline release. If you are thinking about buying the game today, you should wait a few more days for this amazing Battlefield Hardline deal that chops the price $20 or more.
The Battlefield Hardline reviews are mixed, but many gamers find it an incredibly fun experience with fast paced action and a lot of team work. When you combine this with out Battlefield Hardline tips you'll be able to level up faster and unlock more weapons and gear to dominate in Battlefield Hardline.
The Battlefield Hardline release arrived on March 17th, but just under two weeks later rumors suggest Best Buy will offer a huge Battlefield Hardline deal that you won't want to miss. This is the type of deal you normally wait months to see, and it could be the perfect way to get your friends to join you in the Battlefield Hardline objectives.
Starting March 29th you should be able to save $20 with this Battlefield Hardline deal that chops the price to $39.99. If you are a Gamer's Club Unlocked member the deal is even sweeter at $32 for Battlefield Hardline two weeks after the release. At this price it's hard to pass the game up, even if you only think you'll play it for a little while.
The Battlefield Hardline deal teaser originates on the Blu-Ray.com and CAG forums, where insiders typically post the upcoming ads well in advance of the sale going live. At this point it is not confirmed, but by early Saturday we'll know when our local paper delivers the new Best Buy ad early.
If you are on the edge about buying Battlefield Hardline you should wait until the ad appears and we can confirm this incredible Battlefield Hardline deal. The leaks suggests you can save $20 on Battlefield Hardline for Xbox One, PS4, PS3, Xbox 360 and PC. Gamers Club Unlocked offers 20% off new game purchases for members, which drops the price to $32. For comparison on how good this Battlefield Hardline deal is, the same ad should offer Call of Duty: Advanced Warfare for $39.99 as well. Call of Duty: Advanced Warfare arrived in November 2014, months ago.
You cannot walk into Best Buy and get this Battlefield Hardline deal now, but if you want to save there are some options to keep in mind.
Sunday March 29th is only 12 days after the Battlefield Hardline release date. If you purchased the game from Best Buy you should be able to use the Best Buy Price Match Guarantee to get the price refunded, but you will need to ask. Best Buy states, "If we lower our price during the return and exchange period, we will match our lower price, upon request." The standard game return period is 15 days, so you still have time. Depending on your My Best Buy Reward status the return period may be longer.
If you don't want to skip the Battlefield Hardline Double XP event that is live now, you can buy it today and go the price match route, but there is always a chance that this is a typo or the leak is not valid, so unless you want to run that risk you should just wait for the Battlefield Hardline deal to start on Sunday March 29th.
The leaked Best Buy ad also includes a variety of other big gaming deals with savings on the following games.
Call of Duty: Advanced Warfare – $39.99
Madden 15 – $39.99
FIFA 15 – $39.99
NBA 2K15 – $39.99
Far Cry 4 – $29.99
Assassin's Creed Unity – $19.99
Minecraft – $14.99
Once this deal is live we may see Amazon deliver the same Battlefield Hardline deal, If not you can typically ask Amazon for a price match.
15 Exciting 2015 PS4 Games
MLB 15 The Show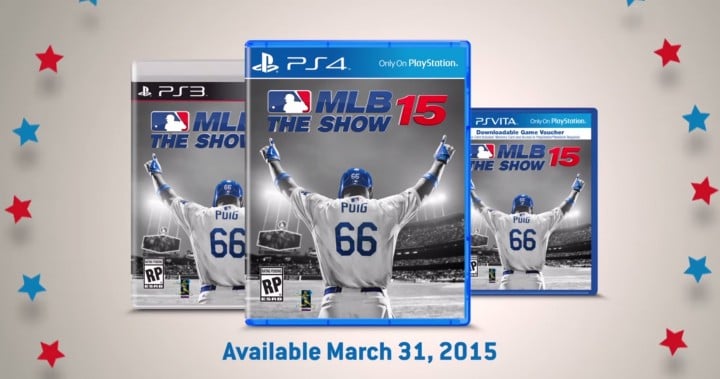 MLB 15 The Show Release Date - March 31st Confirmed
Sony is the undisputed king of baseball games with MLB The Show and we know that MLB 15 The Show is coming in early 2015. Sony just shared five key details about MLB 15 the Show and gamers are excited.
MLB 15 The Show is a PlayStation Exclusive, that is coming to the PS4, PS3 and PS Vita. There is a chance that this will be one of the first big hits among the 2015 PS4 game releases. I
Watch the MLB 15 The Show teaser video above for a glimpse at what's new.