iOS 17 Release Date & Time: What You Need to Know
The iOS 17 release date for iPhone is still months away, but we're starting to hear about Apple's plans for the operating system. If you're curious about the iOS 17 update's release, allow us to take you through everything you need to know, right now, about its release.
Apple hasn't announced anything yet, but iOS 17 is almost certainly the next operating system for iPhone. The software is currently in development and credible rumors suggest it will be a relatively minor upgrade for compatible devices due to the attention Apple's given to the software for its upcoming AR/VR headset.
According to Bloomberg's Mark Gurman, iOS 17 will likely be a smaller update. Gurman also says he hasn't "heard of anything especially game-changing coming from iOS."
That being said, you can still expect the next version of iOS to bring useful enhancements, like the next-gen version of CarPlay, to iPhone. We should learn more about iOS 17's features as we push deeper into 2023.
We may not have a full list of iOS 17's changes, but we know when Apple will likely release the first version of the operating system. We also know what to expect from the iOS 17 release date, and release time, for iPhone.
Our iOS 17 release date guide we'll help you properly manage expectations and help you prepare for its inevitable release later this year.
Which iPhones Will Get iOS 17?
Apple won't confirm a full list of iOS 17 eligible iPhone models until June, but you can expect most iOS 16-powered devices to make the move to the new operating system.
Last year, Apple dropped full blown software support for the iPhone 6s, iPhone 6s Plus, iPhone SE, iPhone 7, and iPhone 7 Plus. The devices didn't move to iOS 16, but still get occasional iOS 15 updates with security patches on board. iPhones typically get five to six years of software support so this wasn't surprising to see.
If Apple follows the same protocol in 2023, we could see three phones stay put on iOS 16. Those phones? The iPhone X, the iPhone 8, and iPhone 8 Plus. All three were released in 2017.
Assuming the iPhone 8, iPhone 8 Plus, and iPhone X all get dropped, below is a list of eligible iPhones that almost certainly will get iOS 17. Given their age, none of these phones are in danger of missing iOS 17.
iOS 17 Supported Devices
iPhone 14
iPhone 14 Plus
iPhone 14 Pro
iPhone 14 Pro Max
iPhone 13
iPhone 13 mini
iPhone 13 Pro
iPhone 13 Pro Max
iPhone 12
iPhone 12 mini
iPhone 12 Pro
iPhone 12 Pro Max
iPhone 11
iPhone 11 Pro
iPhone 11 Pro Max
iPhone X

S

iPhone X

S

Max
iPhone X

R

iPhone SE (2nd generation or later)
We'll let you know if we hear anything different.
iOS 17 Beta Release Date
The official version of iOS 17 won't land for awhile, but you'll be able to try the new operating system out long before the final version arrives.
iOS 17 will launch at Apple's annual World Wide Developers Conference in June. WWDC typically kicks off in early June and we don't expect anything different from WWDC 2023. iOS is usually discussed, in detail, during the company's keynote on the conference's first day.
Apple generally pushes the first beta to developers on the first day of WWDC. In other words, you can expect the first iOS 17 beta to roll out in early June.
There will be two versions of the iOS 17 beta. One, a developer beta that requires users to pay an annual fee to Apple for access. The other, a free beta for users registered for the Beta Software Program.
The developer beta usually arrives a few weeks before the public beta. In the past, the Apple's launched the public beta in July so that's what you should expect at this point.
iOS 17 Beta Release Time
The WWDC keynote usually stretches for about two hours. The first beta for developers arrives shortly after its conclusion.
From there, Apple usually pushes new beta software every couple of weeks with releases coming a bit more frequently as we approach the final release.
Like regular iOS releases, the company likes to release new iOS software around 10AM Pacific and that's what you can expect from the iOS 17 beta.
iOS 17 Release Date
The iOS 17 beta will stretch for several months. We can't predict how many versions of the beta we'll see, but we should see six, or more, updates arrive before Apple pushes the final version of the beta, also known as the Golden Master (GM).
Apple usually pushes new iOS operating systems in September and that's what you should expect from the iOS 17 release date right now.
Look for the iOS 17 release date to get confirmed on stage during Apple's fall iPhone event for the upcoming iPhone 15 series (iPhone 15, iPhone 15 Plus, iPhone 15 Pro, iPhone 15 Pro Max). The iPhone 15 series will run iOS 17 out of the box.
The iOS 17 release date for older iPhone models will land sometime between the iPhone 15 launch date and the iPhone 15 release date later on in the month.
iOS 17 Release Time
Apple probably won't confirm a specific iOS 17 release time, but the company almost always releases its software updates around 10AM Pacific on release day.
This means if you live in London, England you should see the iOS 17 update around 6PM in the evening. If you live in Melbourne, Australia, you'll need to stay up late or wake up early if you want to install iOS 17 right when it's released.
Major iOS releases like iOS 17 are often plagued with download issues as Apple's servers get slammed with requests from eager iPhone users. Those of you looking to avoid download issues and error codes should wait a few hours before installing the iOS 17 update.
4 Reasons Not to Install iOS 16.3.1 & 11 Reasons You Should
Install iOS 16.3.1 for Better Security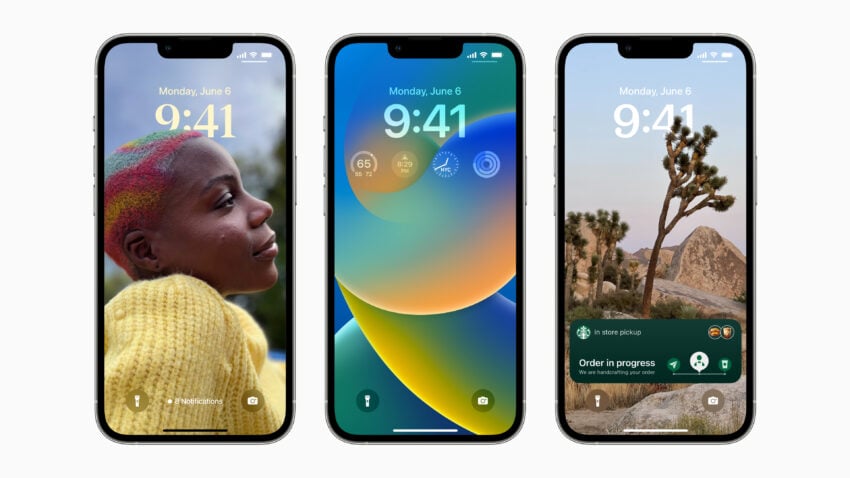 If security is important to you, think about installing Apple's iOS 16.3.1 update on your iPhone right away.
The iOS 16.3.1 update has two security patches on board including one for an actively exploited vulnerability. This makes it a very important release. For more on the security contents of iOS 16.3.1, check out Apple's security page.
As for older software, iOS 16.3 brought 10+ new security patches with it and you can learn more about all of those right here.
In addition, the software came with support for physical security keys for Apple ID. These will beef up your account security by requiring a physical security key as part of the two factor authentication sign in process. Learn more about the change right here.
If you skipped iOS 16.2, you'll get its changes with iOS 16.3.1. iOS 16.2 brought a ton of important security patches with it and you can dig into the details on Apple's security site.
The update also brought end-to-end encryption to iCloud, iMessage, iPhone backups, Notes, Photos, and more. If you want to learn more about it, head over to Apple's guide.
If you decided to missed iOS 16.1.2, you'll get its solitary security patch with your upgrade. Learn more about it right here.
If you skipped iOS 16.1.1, you'll get its security patches when you upgrade. You can learn more about them right here.
If you missed the iOS 16.1 update, it brought 19 security patches to the iPhone and you can learn about the particulars of those over on Apple's website.
If you failed to download iOS 16.0.3, it had one security patch on board, a fix for a potential exploit within the Mail app. For more about the fix, check out Apple's security site.
If you're still running iOS 15 your iPhone, you'll get a bunch of other patches when you upgrade.
iOS 16.0 brought a ton of security patches to the iPhone. If you're interested in the exact nature of these improvements, you can read about them over on Apple's security website.
In addition to those patches, iOS 16 brings some additional enhancements to privacy and security including Safety Check which, according to Apple, will help "people in domestic or intimate partner violence situations review and reset the access they've granted others."
The feature also resets system privacy permissions for apps and restricts Messages and FaceTime to the device on hand.
Apple's also made some improvements to Passkeys in Safari. iOS 16 brings a brand new sign-in method that's end-to-end encrypted and safe from phishing and data leaks.