iOS 8.4 Update: 10 Things You Can Expect Now
Now that iOS 8.4 for iPhone, iPad and iPod touch is finally out, we can start looking ahead. Here, we take a look at a few things that iPhone, iPad and iPod touch owners can expect now that Apple's new upgrade with Apple Music is available to download.
Earlier this week, Apple finally confirmed an iOS 8.4 release date and release time for iPhones and iPads capable of running the iOS 8 operating system. The iOS 8.4 release date, as expected, took place on June 30th, the same day that Apple launched its Apple Music service. We did not, however expect the iOS 8.4 update to land at 8AM PST like it did.
iOS 8.4 is now available to all iOS 8 users bringing Apple Music, some tweaks to iBooks and bug fixes to users around the world. It's a substantial update and it's an update that should serve as the bridge to Apple's upcoming iOS 9 release. The iOS 9 update is confirmed for the fall.
Apple's new iOS 8 update is here and it's not going anywhere anytime soon. And that's precisely why we want to take a look into our crystal ball and tell you about some of the things that we expect from its (hopefully bright) future. This will help you set your expectations if you've already downloaded iOS 8.4 or if you're still thinking about making the move.
Here's what we expect now from iOS 8.4 for iPhone, iPad and iPod touch.
Last Big iOS 8 Update Before iOS 9
You shouldn't expect any more big iOS 8 updates before the release of iOS 9. All along, rumors pointed to an iOS 8 pipeline that consisted of iOS 8.1, iOS 8.2, iOS 8.3, and to some extent, iOS 8.4. We haven't heard anything about an iOS 8.5 update or an iOS 8.6 update.
With just a few months to go before the iOS 9 release, we expect Apple to turn its full attention to Apple Music and iOS 9 as we push into the fall. If we see anything, we'd expect to see an iOS 8.4.1 update that tackles some of the more glaring problems affecting the Apple Music service.
No More iOS 8.4 Betas
If Apple does opt to release an iOS 8.4.1 update, we wouldn't expect it to arrive in the company's beta program ahead of its release.
We've seen Apple occasionally put incremental updates into the beta process though it's generally reserved for major upgrades like a iOS 8.4 update or an iOS 8.3 update.
If we do see an update arrive between now and the release of iOS 9 this fall, and it's possible that we will, we'd expect that update to arrive without a beta, during the working week (Monday-Friday), between 9AM and 10AM PST.
If we hear about an update ahead of time, it will be thanks to rumors, not Apple itself. Apple typically only announces iOS updates on stage during launch events.
iOS 8.4 Problems to Continue
iOS 8.4 problems have surfaced in the two days since the iOS 8.4 release. We've outlined many of them and we expect the list to grow as time goes on.
Here's the deal with iOS updates. If you're a long time iOS user you already know this. If you're just joining us for the first time, know that iOS problems can pop up at any time.
We've seen iOS bugs and issues rear their ugly heads days, weeks, and sometimes even months after an iOS updates release. iOS updates and their problems are extremely unpredictable.
So if you haven't upgraded already, you might want to wait a few more days or even a few weeks before making your move. And if you've already made the move, you'll want to keep an eye out for problems and fixes for those problems.
iOS 8.4 Problems to Remain Isolated
We do, however, expect iOS 8.4 problems to remain isolated. The iOS 8.4 problems that we've seen pop up are extremely common immediately after an iOS release. Things like battery drain, Wi-Fi problems and issues with Bluetooth.
What we haven't seen are major, widespread issues plaguing the software and we don't anticipate any of those hero level problems popping up between now and the release of whatever is next.
iOS 8.4 Performance to Hold For Most
We, and plenty of other people, are getting solid performance out of iOS 8.4. We've been using it on the iPhone 6, iPhone 6 Plus, iPhone 5s, iPhone 5, iPad Air 2, iPad Air, iPad 3, and iPad mini 2 and all of those devices are holding up well after two days with iOS 8.4 on board. We're not out of the woods yet but we're expecting performance to hold, here's why.
iOS 8.4 went through an extensive beta process, both public and private, and that helped Apple and its partners weed out issues big and small. It's part of the reason why iOS 8.4 performance is so strong on our devices.
The other reasons is that iOS 8.4 was released on a strong foundation left behind by the iOS 8.3 and iOS 8.2 updates. Both of those updates tackled some of the biggest iOS 8 problems and iOS 8.3 in particular helped to stabilize the operating system, months after its initial release.
iOS 8.4 should be Apple's most stable version of iOS 8. We can't say for sure that it is but our expectation is that it will come pretty close.
Apple Music Problems to Mount
Problems with iOS 8.4 OS aren't the only issues plaguing iPhone and iPad users. We're also hearing about problems with Apple Music. This doesn't come as any surprise to us and we expect Apple Music problems to continue to pop up as we push deeper into the year.
Apple Music is a brand new platform and brand new products always come with some initial growing pains. Apple's going to work behind the scenes to solve these problems but as is the case with any major service, someone somewhere will always discover something wrong. Maybe it's a billing issue or a problem streaming a song.
Apple Music problems will persist so don't let the initial hiccups scare you off. While there are issues, we've been having a pretty fluid experience since its release.
Next Update to Fix iOS 8.4 Problems
We'd expect Apple's next iOS update, be it iOS 8.4.1 or iOS 9, to fix iOS 8.4 problems and Apple Music problems. Apple's updates always come with bug fixes for lingering issues and we'd expect whatever is next to stamp out many of the problems plaguing the OS and service right now.
Lingering Problems
We'd expect whatever is next to deliver some problems of its own. We'd also expect some iOS 8.4 problems and Apple Music problems to linger.
iOS updates, even ambitious bug fixers like iOS 8.3, bring their own set of problems. That's why we always tell people to be extremely proactive and not rely on Apple to solve their issues.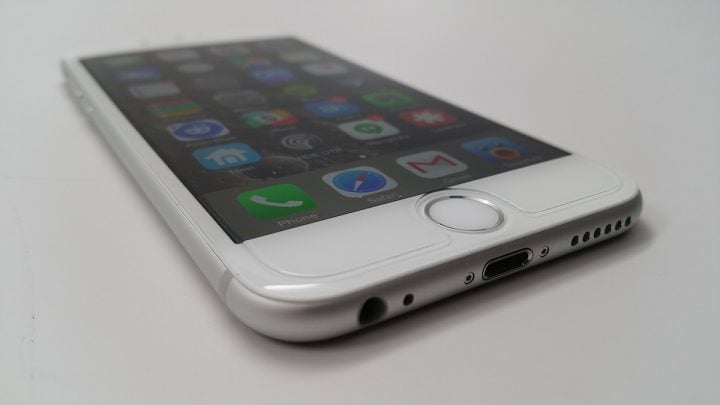 And that's why we put together a list of bug fixes for common iOS 8.4 problems. These will help now and they might even help after iOS 8.4 is replaced by something else.
iOS 8.4 to iOS 8.3 Downgrade to End
If you don't like iOS 8.4, you can drop back down to iOS 8.3 right now. Just don't expect the loophole to stay open forever.
At some point, we expect Apple to stop signing off on iOS 8.3. Once that happens, the loophole will close and you'll be stuck with iOS 8.4. Typically, this happens sometime around the two week mark so we could see Apple stop signing sometime next week.
To Be Able Try iOS 9 and Drop Back to iOS 8.4
While you should expect the iOS 8.3 downgrade to close up, you shouldn't expect the iOS 9 beta to iOS 8.4 downgrade to close up.
You will always be able to downgrade from iOS 9 beta to the newest version of iOS be it iOS 8.4, iOS 8.4.1 or something else. Something to keep in mind if you decide that you want to test out iOS 9 sometime between now and its release date later this year.
What's New in iOS 8.4
Apple Music Streaming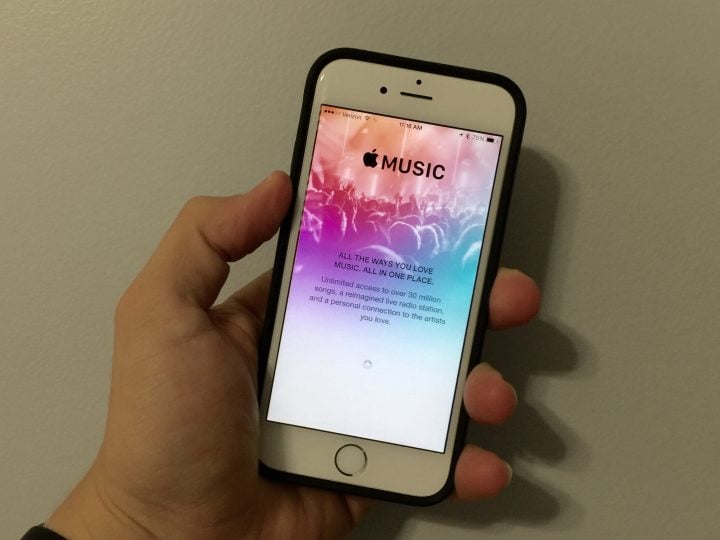 The new Apple Music app includes the new Apple Music streaming service designed to take on Spotify, Pandora and other services. The iOS 8.4 update enables this new app and includes a free three-month trial of the Apple Music service.
With Apple Music you can pay $9.99 a month for an individual or $14.99 a month for a family of up to six members and enjoy full albums on demand and save music for offline playback.
Apple Music uses your musical tastes to pick new music that you might enjoy listening to in a new For You section of the music app that will help you find new music to listen to. The video above shows how this works.
This new app replaces the Music app from iOS 8 and earlier. Apple is not adding another app you cannot install from the iPhone or iPad, just updating one that is already on your device.