iOS 8.4 Problems: 5 Things You Need to Know
Apple's brand new iOS 8.4 update is here and it brings the company's new Apple Music platform along with bug fixes and enhancements. And according to some iPhone and iPad users, it brings some issue too. With those issues in mind, we want to take a look at the five most important things to know about iOS 8.4 problems today and going forward.
Apple first confirmed the iOS 8.4 update back in April, shortly after it released the iOS 8.3 update for iPhone, iPad and iPod touch. The update wasn't confirmed in a blog post or on stage. Instead, it was confirmed thanks to a release for developers in the company's paid developer program.
Earlier this month, Apple showed iOS 8.4 off on stage alongside Apple Music and iOS 9. And while the company confirmed a June 30th release for Apple Music, it did not outline a public iOS 8.4 release date. Up until today, the update was only available to those in Apple's beta programs.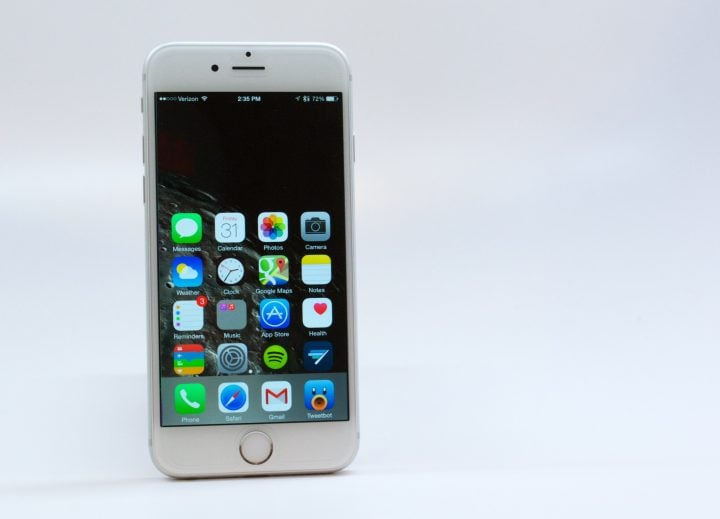 Today, Apple released iOS 8.4 into the wild and as expected, it brings new features on top of bug fixes for lingering iOS 8 problems. It also has brought some iOS 8.4 problems to iPhone and iPad owners in the United States and in other regions around the globe.
Updates the size of  iOS 8.4 (100MB+) always have the potential to have a huge impact on iPhone or iPad performance. For some users, iOS 8.4 will fix issues and offer smooth performance. For others, it will bring trouble. The iOS 8.4 update is still just a few hours old and we're already hearing complaints about iOS 8.4 problems.
With these iOS 8.4 problems swirling on release day, we want to take a look at everything you need to know about these issues today, tomorrow and next month. This roundup offers a look at the issues themselves and some steps to take if you do happen to run into iOS 8.4 issues on your device.
iOS 8.4 Problems Plague iPhone & iPad Users
The iOS 8.4 update is only a few hours old and we're already seeing a number of complaints about iOS 8.4 problems. Most of these issues appear to be isolated though there's always a potential for complaints to grow as more people decide to install the iOS 8.4 update.
The fact that iOS 8.4 problems exist shouldn't come as a surprise. iOS 8.4 arrives on a solid foundation after a lengthy beta process but we've never seen a perfect iOS update. iOS updates, big and small, always arrive with their own collection of problems and that's why you have to be extremely careful. Something to remember as we push deeper into the year towards more iOS updates and iOS 9.
We're already seeing a number of complaints about iOS 8.4. The loudest complaints thus far are about bad iOS 8.4 battery life. Users have taken to Apple's discussion forum and social media to complain about poor battery life after installing iOS 8.4 and Apple Music:
Anybody noticing iOS 8.4 / Apple Music is a big battery hog? I was at 100% at 9:15 when I finished installing, now at 38% 1.5 hours later.

— Geoffrey Fowler (@geoffreyfowler) June 30, 2015
What's new in iOS 8.4 mainly Apples new music streaming service including Beats 1& music icon change! Battery life seems worse in 8.4! — R4z3r™ ® (@_Raymond_B) June 30, 2015
Whoa, iOS 8.4 is crushing my battery. I'm losing 60% an hour.

— OldSchoolHeel (@OldSchoolHeel_) June 30, 2015
iOS 8.4 has messed up my battery lol — dAn (@DanielAmson) June 30, 2015
Less than an hour using my iPhone with the new iOS 8.4 and it already has 79% of battery :( — Dario Oropeza (@darioropeza) June 30, 2015
iOS 8.4 is just draining my battery omg stop

— ☾JOHNNY (@Iovaticsvodka) June 30, 2015
iOS 8.4 battery life issues aren't the only problems that iPhone and iPad users are seeing in the hours after the update's public release.
iOS 8.4 users are complaining about an iCloud Music Library Can't be Enabled Error, various installation problems including problems moving from the public beta, problems playing music stored locally on a device, GPS problems, song duplication, random crashes, random freezing, and more. These just scrape the surface.
We point these out for a few reasons. First, to help point you in the right direction if you're suffering from similar problems. And second, to generate discussion. If we bring attention to these issues and other problems, we could out a fix or we could motivate Apple to fix them in a future update. It has happened before and we're confident it will happen again.
It's also a reminder to be cautious. We recommend preparing yourself and your device before the iOS 8.4 update. We put together some initial steps to take and some release tips that should help. We've also started relaying our own impressions of the iOS 8.4 update.
iOS 8.4 on iPhone & iPad
We've been digging into the iOS 8.4 update for a few hours now and we've been having a solid experience across all of our devices. That includes the iPad Air 2, iPad Air, iPad mini 2, iPad 3, iPhone 6, iPhone 5s, and iPhone 5. We've also seen other iOS 8.4 users post positive feedback about the update.
We've already taken a close look at the performance on the iPhone 6 and iPhone 5s and we plan to post detailed impressions for the rest of the devices in the future. So far, all of them are behaving with iOS 8.4 on board. We'll reserve final judgement until we've been able to spend a week with iOS 8.4.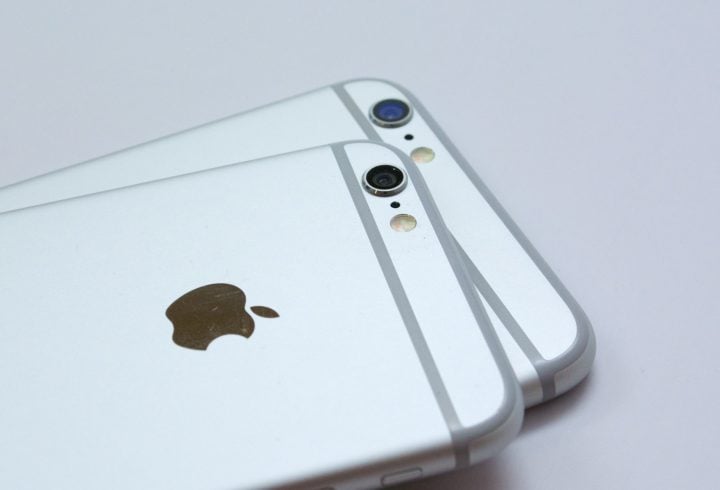 So why do we bring this up? Well, we want to drive home how important it is to gather feedback before installing an iOS update. You always assume some risk installing a new piece of iOS software. Our feedback is a great starting point but you'll want to branch out before installing the iOS 8.4 update.
We also bring this up so that you can put the iOS 8.4 update into perspective. There are always two sides to an update but typically only hear about one.
You might hear a lot about iOS 8.4 problems in the days and weeks ahead but it's important to remember that they won't impact every single device. In fact, iOS users dealing with problems are in the minority of millions and millions of iOS users worldwide.
Does iOS 8.4 have problems? Absolutely. But most of them are small and isolated to a few users. We haven't heard about any major iOS 8.4 problems yet.
Fixes for iOS 8.4 Problems
If you run into an iOS 8.4 problem on your iPhone or iPad, don't panic. While we might not see a new iOS update for awhile, there are proven fixes out there to try before you take the device into an Apple Store.
We've already posted a fix for the iCloud Music Library Can't be Enabled Error and we've also posted some ways to improve bad iOS 8.4 battery life. We also have a list of common iOS 8 problems and fixes that should help those of you dealing with iOS 8.4 problems.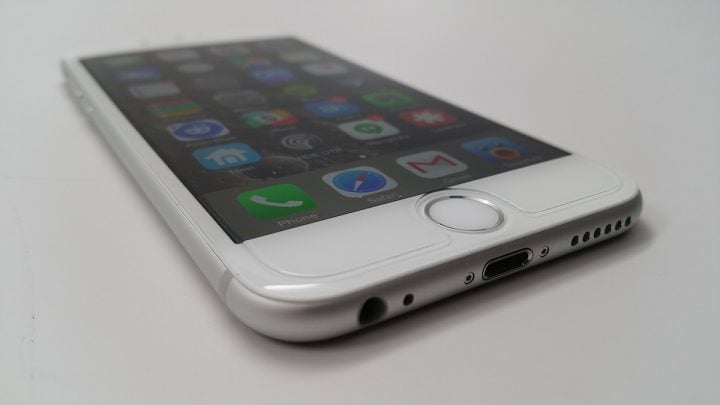 Those fixes, which range from fixes for battery life problems to installation problems aren't going to work for everyone. That said, they are worth a try if you do run into some problems today or a month after installing the iOS 8.4 update on your device.
Our fixes are going to be a great starting point though you'll want to broaden your horizons. Apple's Discussion Forums always provide a number of potential fixes for serious issues and the MacRumors community is also a great resource. Keep those in mind as we push away from the iOS 8.4 release date.
You Can Downgrade to iOS 8.3
If you run into iOS 8.4 problems, remember, you can downgrade to iOS 8.3 for a limited time. We're not sure when Apple will close up the loophole but it usually happens about two weeks after an update's release.
We've put together a step-by-step guide that will take you through the iOS 8.4 to iOS 8.3 downgrade process. Just remember, if you're coming from iOS 8.2 or below, you won't be able to go back to anything older than iOS 8.3.
What's Next
If you experience trouble on your device after installing iOS 8.4, note that you're going to have to be proactive because we don't know when Apple's next iOS update is going to land.
There's no guarantee that an iOS 8.4.1 update will roll out before the iOS 9 update this fall. There's also no guarantee that an iOS 8.4.1 update will fix your problems. In fact, it might bring some new problems of its own. You cannot rely on Apple.
Now that iOS 8.4 is out, the next update in Apple's pipeline is iOS 9. iOS 9 comes with a number of performance enhancements and we expect it to include bug fixes as well. Some of you might not be able to wait that long though so you'll need to set out on your own.
What's New in iOS 8.4
Apple Music Streaming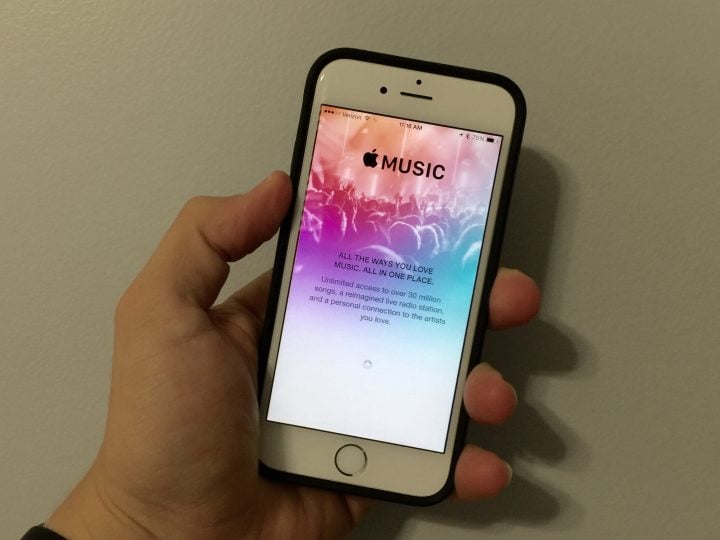 The new Apple Music app includes the new Apple Music streaming service designed to take on Spotify, Pandora and other services. The iOS 8.4 update enables this new app and includes a free three-month trial of the Apple Music service.
With Apple Music you can pay $9.99 a month for an individual or $14.99 a month for a family of up to six members and enjoy full albums on demand and save music for offline playback.
Apple Music uses your musical tastes to pick new music that you might enjoy listening to in a new For You section of the music app that will help you find new music to listen to. The video above shows how this works.
This new app replaces the Music app from iOS 8 and earlier. Apple is not adding another app you cannot install from the iPhone or iPad, just updating one that is already on your device.

As an Amazon Associate I earn from qualifying purchases.