What's new in iOS 8.4? There is more to the iOS 8.4 update than Apple Music, but that does play a major role in the update. The new iOS 8.4 features including important changes to the music player, where you'll find audiobooks and other upgrades.
The iOS 8.4 update includes three important bug fixes for the iPhone and iPad, nine fixes and new features for iBooks and plenty of big Apple Music features.
The iOS 8.4 update is available on all devices already running iOS 8. This includes the iPhone 4s, iPhone 5, iPhone 5c, iPhone 5s, iPhone 6, iPhone 6 Plus, iPad 2 and newer iPads and the iPod touch 5th generation. If you are suffering from iOS 8.3 problems, you should count on this update to deliver fixes for common problems.
There is a major overhaul to the look of the Apple Music app that spans even farther than just adding the Apple Music streaming service. many of the new iOS 8.4 features come inside the Music app on your iPhone, and are worth checking out even if you plan to use all of your own music.
Read: iPhone 7 Roundup
Read our iOS 8.4 installation guide for details on how to upgrade and keep in mind that you can still downgrade to iOS 8.3 for a limited time if you don't like the new features and options.
Here's a look at the most important iOS 8.4 features, and when applicable a look at how they compare to iOS 8.3.
What's New in iOS 8.4
Apple Music Streaming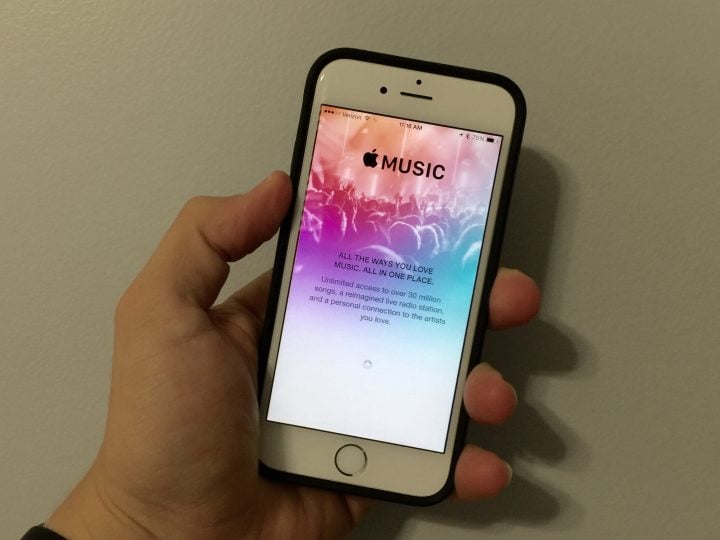 The new Apple Music app includes the new Apple Music streaming service designed to take on Spotify, Pandora and other services. The iOS 8.4 update enables this new app and includes a free three-month trial of the Apple Music service.
With Apple Music you can pay $9.99 a month for an individual or $14.99 a month for a family of up to six members and enjoy full albums on demand and save music for offline playback.
Apple Music uses your musical tastes to pick new music that you might enjoy listening to in a new For You section of the music app that will help you find new music to listen to. The video above shows how this works.
This new app replaces the Music app from iOS 8 and earlier. Apple is not adding another app you cannot install from the iPhone or iPad, just updating one that is already on your device.